Last Updated on April 29, 2021
Texas Rep. Angie Chen-Button has thus far slow walked a bill that would prevent businesses in Texas from firing employees because they have not received one of the controversial COVID-19 vaccines. Thus far, the bill is stalled in a committee with only days remaining in the legislative session, according to Current Revolt.
Texas House Bill 1687, which would ban discrimination by employers based on their COVID-19 vaccination status, is currently stuck in the International Relations & Economic Development committee. This committee is chaired by Rep. Angie Chen-Button. Multiple calls to Chen-Button's office were made. No comment was given and we were told to send an email.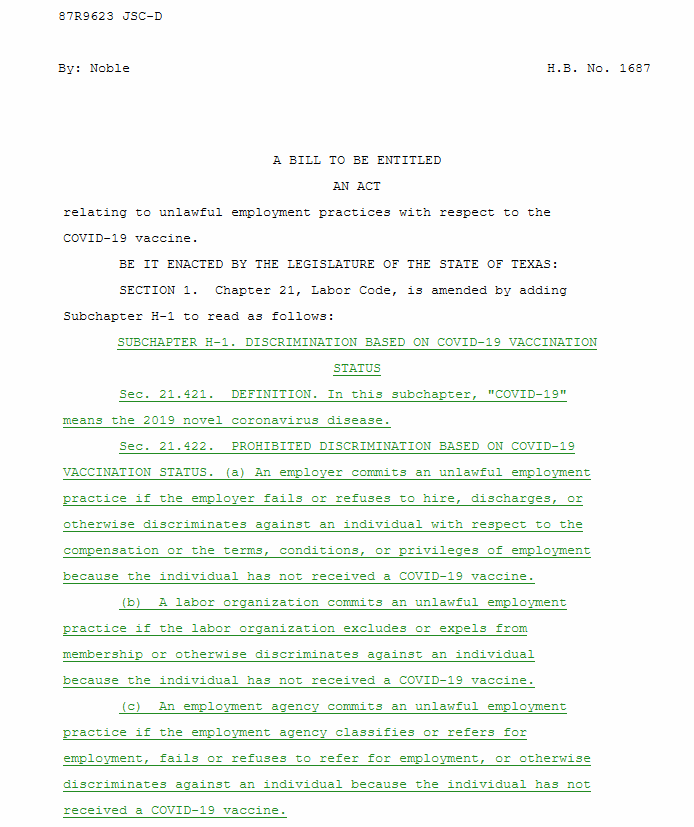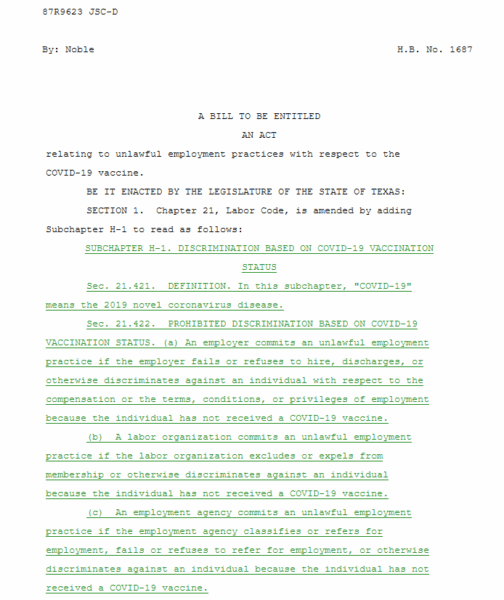 Unconfirmed rumors are circulating in Austin that Rep. Chen-Button refuses to move this bill out of office due to a request by Texas Instruments to require vaccinations for employees. Rep Chen-Button is a former employee of Texas Instruments and Texas Instruments headquarters also happens to be located in one of the largest parts of her district.
Currently, Houston Methodist Hospital is saying it will fire workers who refuse COVID-19 vaccinations. It seems this may be a common issue if this bill does not pass. Many Texans have voiced frustration with Rep Chen-Button this session as she abstained in a very important vote on constitutional carry for Texans.
She was also one of a handful of Republicans that voted with Democrats against an amendment that would have added pornography addiction to the list of addictions that the Brain Institute of Texas would be charged with studying.
While the Texas legislature drags its feet on this bill, the Florida legislature recently passed a bill that bans businesses, governments, and educational institutions from requiring a COVID-19 vaccine passport in the state only weeks after Florida Gov. Ron DeSantis signed an executive order doing the same. The bill will now need to be signed by DeSantis to become law. When reached by National File, Florida Rep. Anthony Sabatini suggested Republicans around the country should use the legislation as a model, and "Pass the same exact bill. Take the bill and pass it in every state in the country."
House Bill 1687 is not the only bill that appears to be stalled in the Texas legislature. National File recently reported that Texas Agriculture Commissioner Sid Miller appeared in a radio ad slamming Texas Rep. Dustin Burrows for slow walking a bill that would ban chemical castrations for minors in the state, suggesting voters call Burrows and make their dissatisfaction heard.