Last Updated on May 23, 2021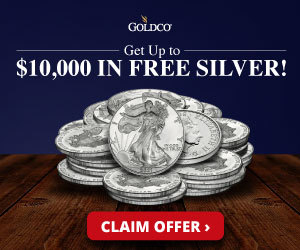 Video has emerged showing Vice President Kamala Harris wipe her hand off immediately after shaking hands with President Moon Jae-In of the Republic of Korea, a gesture some have called rude, disrespectful, and racist.
Without Biden present, Harris greeted Jae-In on Friday in preparation for a bilateral meeting between the Biden regime and the South Korean president. Immediately after shaking his hand, before leaving the podium, Harris wiped her hand on her jacket. Slow motion video clearly shows Harris wiping off her hand seconds after the handshake.
Kamala Harris wipes her hand off after shaking South Korean President's hand. A tremendous insult to South Koreans. pic.twitter.com/za6te0QYM5

— Tim Xeriland (@Xeriland) May 23, 2021
Many commented about the apparent show of disrespect on Twitter. "I guess Asians ARE white-adjacent in Kamala's mind," wrote one user. Another added, "Embarrassment – the real question is why @POTUS didn't greet him." A third added, "If this was Trump you'd be having paroxysms." A fourth added, "Asian hate coming straight from the VP."
Only days prior, Biden signed legislation aimed at tackling supposed hatred against Asians living in the United States, and ordered Americans to look "in the mirror" and the "eyes of your children" and stop being bigots. "But of all the good the law can do, we have to change our hearts, we have to change the hearts of the American people, hate can, I mean this from the bottom of my heart, hate can be given no safe harbor in America," Biden said. "I mean it, no safe harbor. It can't be dismissed, like 'well, that's just what happens.'"
Asian hate coming straight from the VP. https://t.co/jbaFFw4u75

— Felix Rodriguez1 (@Rodriguez1Felix) May 23, 2021
According to the New York Post, Harris "served as President Biden's opening act" by meeting the South Korean president before a scheduled meeting with Biden. "Harris, who has taken an increasingly prominent role in diplomacy on Biden's behalf," the Post notes, "exchanged pleasantries with South Korean President Moon Jae-In in the White House-adjacent Eisenhower Executive Office Building."
Harris told Moon she is "confident that together we can promote a free, open, and prosperous Indo-Pacific region, a region that is unconstrained by coercion and anchored in international rules and order." Moon, a political enemy of President Donald Trump, congratulated Harris on "building back better" after the COVID-19 pandemic.