Last Updated on August 28, 2020
Democrat vice presidential candidate Kamala Harris' father Don Harris was repeatedly and openly identified as a Marxist professor in Stanford Daily articles from the 1970's and even stated "I have heard no worthwhile arguments against Marxian economics" while feuding with his anti-Marxist colleagues. NATIONAL FILE has dug through the Stanford Daily archives. Here are some results showing Don Harris' Marxism (emphasis added).
The May 15, 1975 Stanford Daily article "Marxist Offered Economics Post" states the following: "Don Harris, a prominent Marxist professor, has been offered a full professorship in the Economics Department here, Department Chairman James Rosse confirmed yesterday…The appointment is the direct result of student pressure in recent years to hire more faculty who favor an "alternative approach" to economics, said Economics Prof. John Gurley, who now teaches the only undergraduate course in Marxist economics. Gurley said the appointment of Harris was the culmination of a six-month "round-the-world" search for the most qualified Marxist professor available. Gurley called Harris "an exceptionally good teacher, outstanding researcher, and one of the leading young people in Marxist economics…With the addition of Harris, the department would be able to offer a much greater number of courses taught from a Marxist viewpoint."
On May 21, 1975, a Stanford Daily editorial stated: "The University's offer of a tenured position to Marxist economist Don Harris represents a welcome but long overdue action on the part of the Economics Department. The decision to hire another Marxist is primarily the result of continual pressure on the administration by concerned students, and we must commend the Economics Department for paying attention to this student input."
Harris had previously generated controversy during his stint as a visiting professor.
On January 31, 1974, the Stanford Daily ran an editorial entitled "Econ Department Needs Marxian Profs" refers to "Marxist scholars like Don Harris."
On March 14, 1974, the Stanford Daily reported in an article headlined "Econ Students Again Demand Expanded Marxian Program": "But Don Harris, visiting economics professor and advocate of radical economics, suggested that the faculty recommendations hadn't really met the students' original demands. "[The proposals] are biased towards the graduate students. Undergrads have, to some degree, been left out. The alternative approaches' proposal is clearly directed to the graduates," Harris observed. "If the real objective is to provide a broad-based undergraduate program in Marxian economics, the department is going to need some more manpower," he added.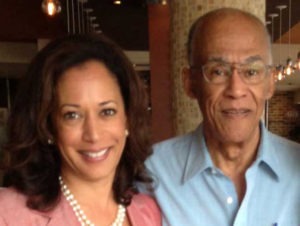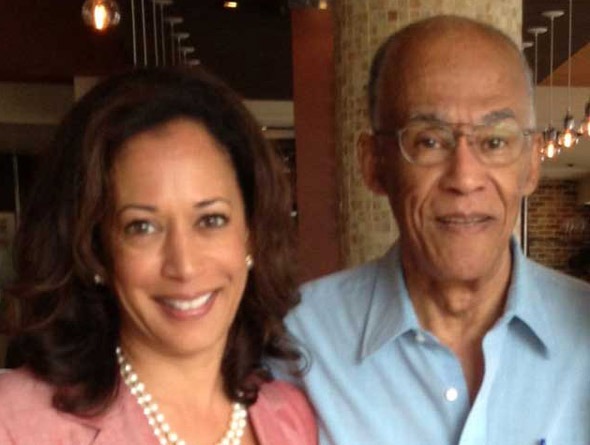 Abramovitz, pointing to the faculty "alternative approaches" field, argued that the department would be getting needed manpower…"I have heard no worthwhile arguments against Marxian economics. [Other faculty members] view all other approaches as inferior to their own. There has really been no serious discussion of alternatives," such as Marxian economics, Harris stated. (The Article Continues on Page 20 of That Stanford Daily Issue)…"This is an objectionable judgment which is made out of ignorance of the historical background and traditions of Marxian economics. Such ignorance is self-replacing through the training that the graduate students receive," Harris contended.
An April 3, 1974 Stanford Daily article stated: "On March 11, a Daily article reported renewed demands by the Union for Radical Political Economics (URPE) on the Economics Dept. for a commitment to teaching Marxian economics. Statements by department chairman Moses Abramovitz quoted in that article constitute a clear attempt on his part to obscure and distort the issues. Abramovitz cited "the Marxian economics workshop that is now a regular departmental seminar, a graduate theory course on Marx, Don Harris' courses, and the recently approved field of study in 'alternative approaches to economic analysis.'"
His list sounds impressive until you look more closely. Harris' courses will end this spring when his contract expires; departmental failure to consider a tenure offer to Harris was one reason we drafted our recent statement. The seminar is now sponsored by Gurley and Harris; Harris will be gone next year, and Gurley will be on leave Autumn quarter."