Last Updated on October 11, 2022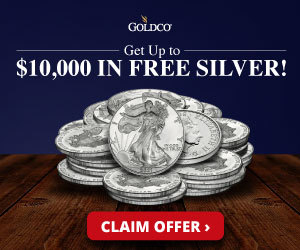 Soros-backed Philadelphia District Attorney Larry Krasner plans to press forward with his case against Navy veteran Josh Macias, who was arrested not far from the Philadelphia convention center just days after the 2020 election. Macias — a co-founder of Vets for Trump — was in town to monitor the days-long vote counting process that was taking place in the convention center. While walking on the street, Macias, who was carrying a licensed firearm, was arrested and accused of taking part in a plot to violently interfere with the election. Macias has vehemently denied the allegations against him.
Krasner's office has charged Macias and another man, Antonio LaMotta, with attempted interference with primaries and elections, hindering the performance of a duty, criminal conspiracy, and violations of the Uniform Firearms Act. Krasner has persisted with the charges despite an FBI review that found no evidence at all of violence either committed or planned.

Federal authorities released Macias shortly after his arrest after he cooperated with an extensive interview.
Krasner — who has championed "bail reform" and let dozens of violent criminals free on recognizance — initially attempted to hold Macias without bail. His office ultimately settled for a hefty sum of $750,000 and has repeatedly requested that his bail be revoked.
Macias — who grew up in Philadelphia but now resides in Virginia — was in town to legally monitor the ongoing 2020 election vote counting process that was being conducted at the Philadelphia Convention Center. Macias and hundreds of other Trump supporters acted as poll watchers peacefully and without incident in the days and weeks following the 2020 election.
"The only thing I did was shoot video," Macias said during an interview with Stew Peters. "I was there just saying, 'hey, every legal vote should count,' ya know what's going on and as I hit end, that's when I was surrounded by 50 [Philadelphia Police officers], who then checked my credentials and twice, gave me back my credentials; saying 'yeah you're clear, we're not holding you for any reason'" Macias told Peters.
"I never publicly made a statement that I was gonna hurt anybody, or would hurt anybody, quite the opposite I had just made a statement about peace," Macias said.
Krasner — who recently blamed the nation's skyrocketing crime rate on "MAGA states" — has repeatedly attempted to revoke bail for the Vets for Trump co-founder before trial. He has also attempted to file a contempt charge against Macias over an alleged meeting with January 6 defendants.
During the hearing, lawyers William J. Brennan and Alan Tauber played videotaped character statements in court from several evangelical pastors and fellow veterans, who said Macias is not a danger to anyone. They said he did not enter the U.S. Capitol after attending the peaceful rally in Washington D.C. on January 6.

"He's not been charged in any matters related to Jan. 6, he's never been in trouble before and he poses no danger to the community," Brennan said.
During the prior news conference, Krasner described Macias as a "confidant" of the Proud Boys who has "proven how dangerous he can be."
Brennan referred to the news conference as a "dog and pony show" and accused Krasner of sensationalizing the case to manipulate public opinion. "Four days ago, you had the DA handing out the torches to the people to go burn Frankenstein and now the Commonwealth's entire case regarding sanctions has been dismissed," Brennan said after the hearing.
A judge ultimately ruled against Krasner's attempt to revoke the defendant's pre-trial detention status.
Krasner's aggressive attempts to hold Macias on bail stands in sharp contrast to his general handling of pre-trial detention. The Soros-backed D.A. has championed "bail reform" policies that have led to several violent offenders being released with unsecured bail.
In one notable case
, Temple University student Samuel Collington was shot and killed by a suspect who was released on armed carjacking charges just weeks earlier. On August 14, Latif Williams was
arrested and charged
 with eight crimes in connection with an armed carjacking, including aggravated assault, robbery, conspiracy and possession of an unlicensed gun. A judge set bail that day at $200,000 monetary, meaning Williams only needed a 10% deposit of $20,000 to get out of jail. Less than a week later, a Municipal Court judge lowered the bail for Williams to $200,000 unsecured, meaning the defendant had to post no money at all to get out of jail.
Krasner's office filed no appeal and Williams was then placed under house arrest. On Sept. 16th, Judge Charles Hayden granted the D.A.'s request for a continuance after a "victim/witness failed to appear" in court, according to the Municipal Court docket. On September 30th, Judge Martin Coleman granted the D.A.'s motion to withdraw all eight charges against Williams, who was subsequently released.
Less than two months later, Williams shot and killed Collington during an attempted robbery.
In the case of Mr. Macias, Krasner's office initially requested that he be held without bail. After 21 days in jail, Macias was freed after posting $750,000 bail, which Krasner's office has sought to revoke twice.