Last Updated on May 26, 2020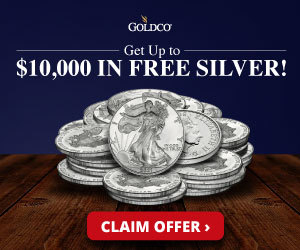 37 Planned Parenthood locations across the United States have been exposed for collecting $80 million in loans provided by the Paycheck Protection Program [PPP] that they were not eligible for.
National File has previously reported that Harvard University was in a similar position, however, they never received the funding. Each and every Planned Parenthood location that received money from PPP has been contacted by the Small Business Administration.

In accordance with the Small Business Administration's rules for applicants of PPP, all these Planned Parenthood buildings across the nation will be receiving letters that explain any PPP money received was done so under false pretenses. Those funds will need to be repaid to the Small Business Administration in full.
Fox News singles a specific Planned Parenthood "affiliate" in Metropolitan Washington. According to Fox News, "Planned Parenthood 'affiliate' in Metropolitan Washington's request for money from the Trump administration came just months after the affiliate's president and CEO, Laura Meyers, promised to turn down federal funds."
Last August, Meyers proclaimed that Planned Parenthood would not "allow" the Trump Administration to "bully" them into not giving referrals for abortions no matter how much federal funding they would lose. In August, Meyers made clear they wouldn't accept federal aid if that is what this came down to.
Meyers' branch of Planed Parenthood will have to return the $1,328,000 that they received without appropriately qualifying for the aid money.
Senator Marco Rubio (R-FL), who also served as chairman of the Senate Committee on Small Business and Entrepreneurship says that an investigations needs to be opened into how these businesses fraud the system allowing them to slip through the cracks getting approval for money they did not need due to the half billion Planned Parenthood has in assets.
The money needs to be recovered and if anybody knowingly falsified applications, they need to be prosecuted
https://t.co/FKnrkHnE2P #FoxNews

— Josh Hawley (@HawleyMO) May 20, 2020
According to Rubio, "there is no ambiguity in the legislation that passed or public record around its passage that organizations such as Planned Parenthood, whose parent organization has close to half a billion dollars in assets, is not eligible for the Paycheck Protection Program."
"Those funds must be returned immediately. Furthermore, the SBA should open an investigation into how these loans were made in clear violation of the applicable affiliation rules and if Planned Parenthood, the banks, or staff at the SBA knowingly violated the law, all appropriate legal options should be pursued."