Last Updated on January 12, 2021
In a post that many Americans find disturbing, OnlyFans porn star Belle Delphine, 21, uploaded images from her most recent release. In the photo shoot, Delphine, while dressed as a school girl, appears to be kidnapped, tied, stripped of her pants, and ostensibly "raped". Twitter has allowed photos of the theatrical rape to remain on the platform.
Only days after banning President Donald Trump, purportedly due to fears that his tweets would inspire violence, Twitter has allowed Delphine to post graphic images that seem to show a simulated rape of a child.
On Twitter, Delphine captioned the four photos "My perfect first date" after previously hinting that she would release new pornography to her OnlyFans subscribers.
WARNING: National File has censored these images but they still may be considered graphic to some readers.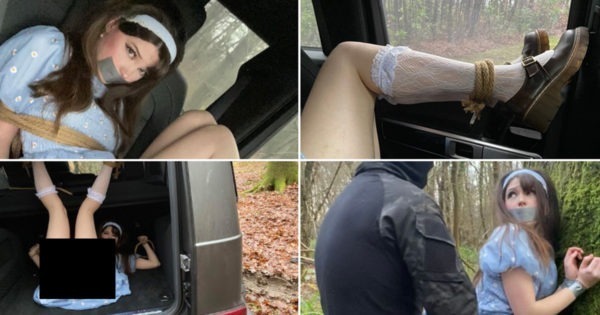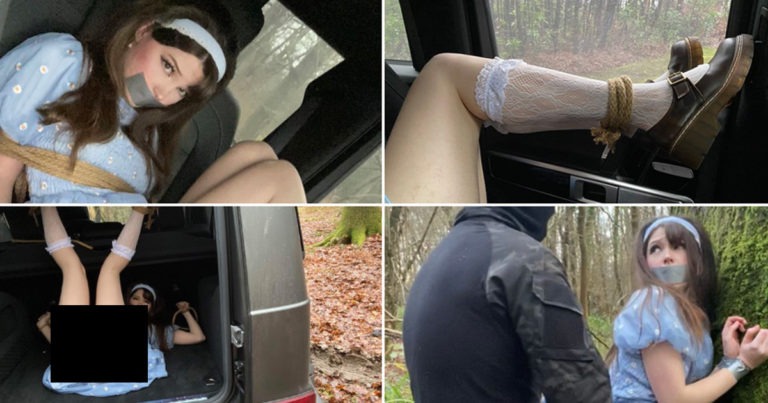 READ MORE: Gab Reportedly Receives 'Thousands' Of Resumes From Silicon Valley Employees As Facebook, Twitter Stock Prices Plunge
As National File recently reported, Twitter recently admitted – after first claiming otherwise – that they banned at least 70,000 "Q-anon" accounts, ostensibly Trump supporters, for the same fears of stoking violence.
Twitter announced on Monday evening that following the protests on Capitol Hill, the social media platform had banned more than 70,000 accounts from its site, which it claimed were "engaged in sharing harmful QAnon-associated content at scale and were primarily dedicated to the propagation of this conspiracy theory across the service."

In the statement, Twitter said that they will take "strong enforcement action on behavior that has the potential to lead to offline harm," and that "given the violent events in Washington, DC, and increased risk of harm," the mass bans had to take place.
This also comes after Twitter was blocked in the entire country of Uganda following censorship of pro-government pundits and members of the government itself.
READ MORE: Gab, Bitchute To Crack Top 500 Sites In America, Parler Maintains Top Rank Despite Server Ban
Despite banning President Trump and thousands of his supporters, Twitter declared Uganda's decision to be a violation of "basic human rights" and decried the decision in a statement that was roundly mocked by conservatives online.