Last Updated on April 25, 2023
In an evening post meant to highlight Twitter's new monetization options, Elon Musk inadvertently included a photo of an alternate account on his Twitter menu in which the beleaguered billionaire pretends to be a three-year-old child with questions about "night clubs", "Japanese women", and other racy topics.
In the post, users quickly noticed an alternate account in the screenshot of Elon Musk's Twitter menu and raced through social media to learn who it belonged to.
Content creators may wish to enable subscriptions on this platform.

Just tap on Monetization in settings. pic.twitter.com/CmD06Mczmn

— Elon Musk (@elonmusk) April 24, 2023
The account, doxxed by users who follow his page, innocently posted late Tuesday night, "I will finally turn 3 on May 4th!"
Elon does not have a child named "Ermn Musk," so it is unclear which three-year-old, specifically, he is pretending to be. That said, his son, X AE A-XII Musk, does have a third birthday on May 4th, 2023.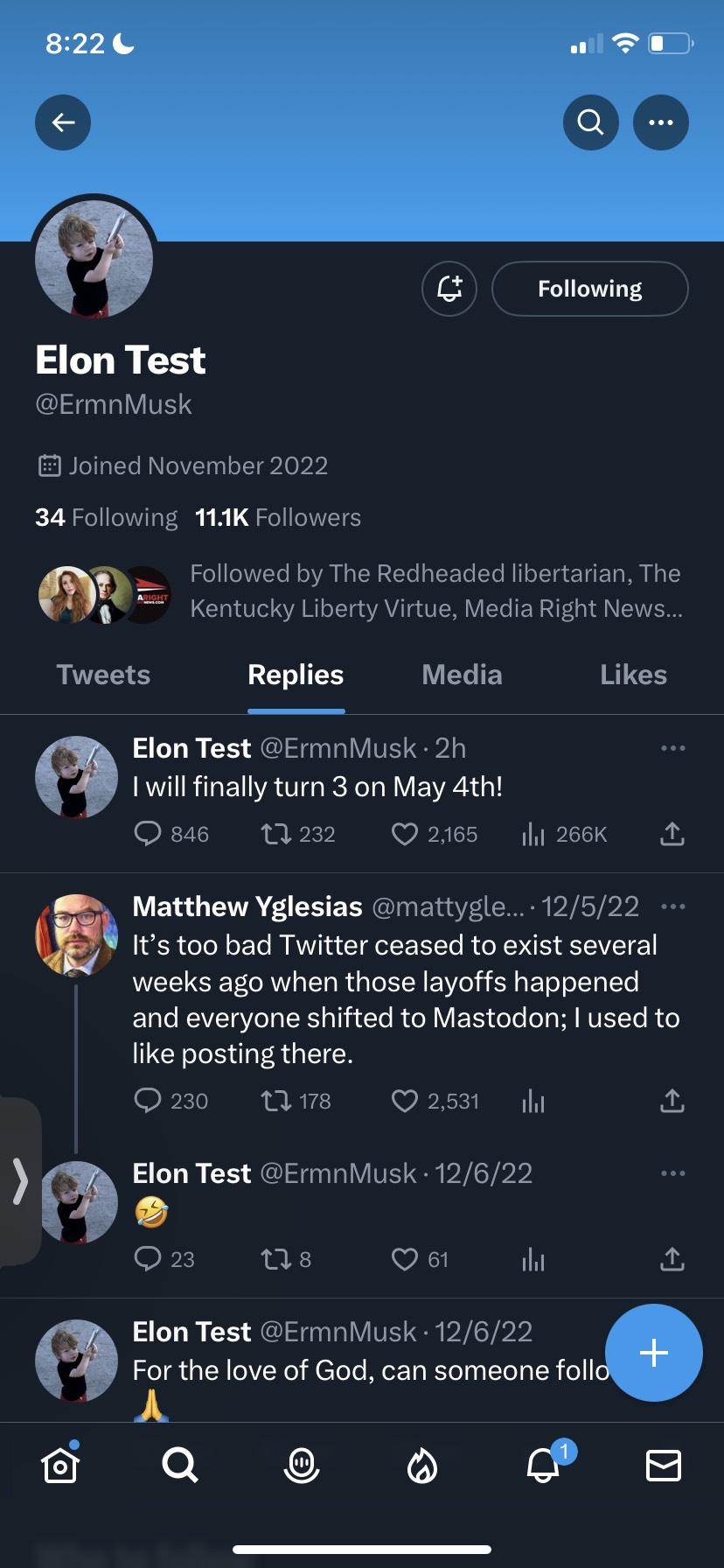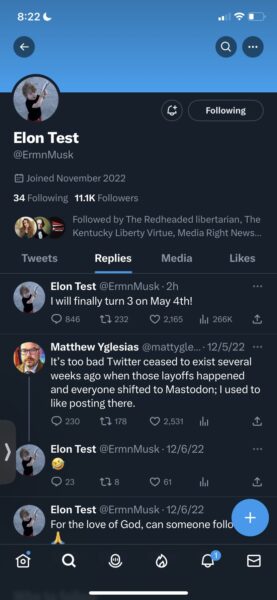 Further investigation of the comments, likes, and replies attached to the account revealed content not appropriate for a three-year-old.
In one interaction, the account responded to Michael Saylor's tweet on Satoshi Nakamoto, the fabled inventor of Bitcoin with, "do you like Japanese girls?" The reply was, seemingly, posted without context.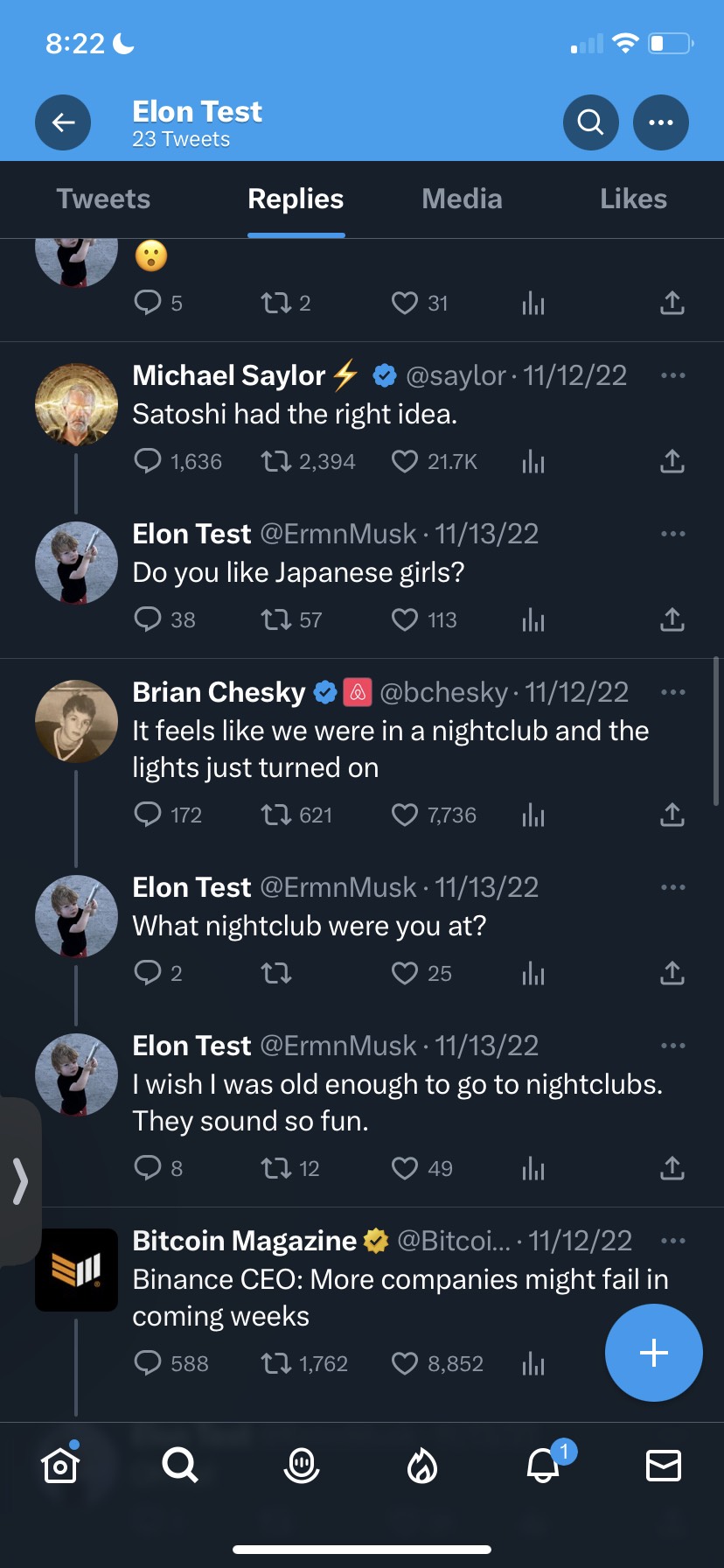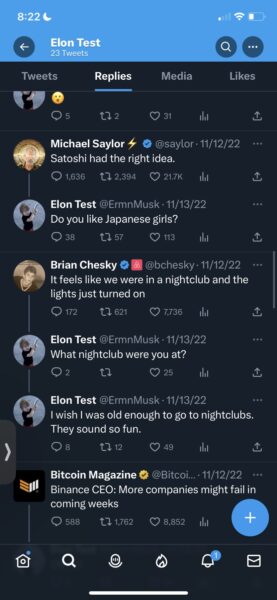 The replies to that comment, however, exploded with accusations that Elon secretly likes "Hentai" and references to a known polygamist, accused human trafficker, and recent convert to Islam, Andrew Tate.
In another comment, the account was found asking for nightclub recommendations and even declared, "I wish I was old enough to go to nightclubs." Keeping with the three-year-old role play, he followed up, "They sound so fun!"
In a post, dating back to November of 2022, the account can be found responding to a "Porn Hub" meme, posted by Elon Musk's primary user account.
In character as a three-year-old, he asked himself, "is this a real peon video?"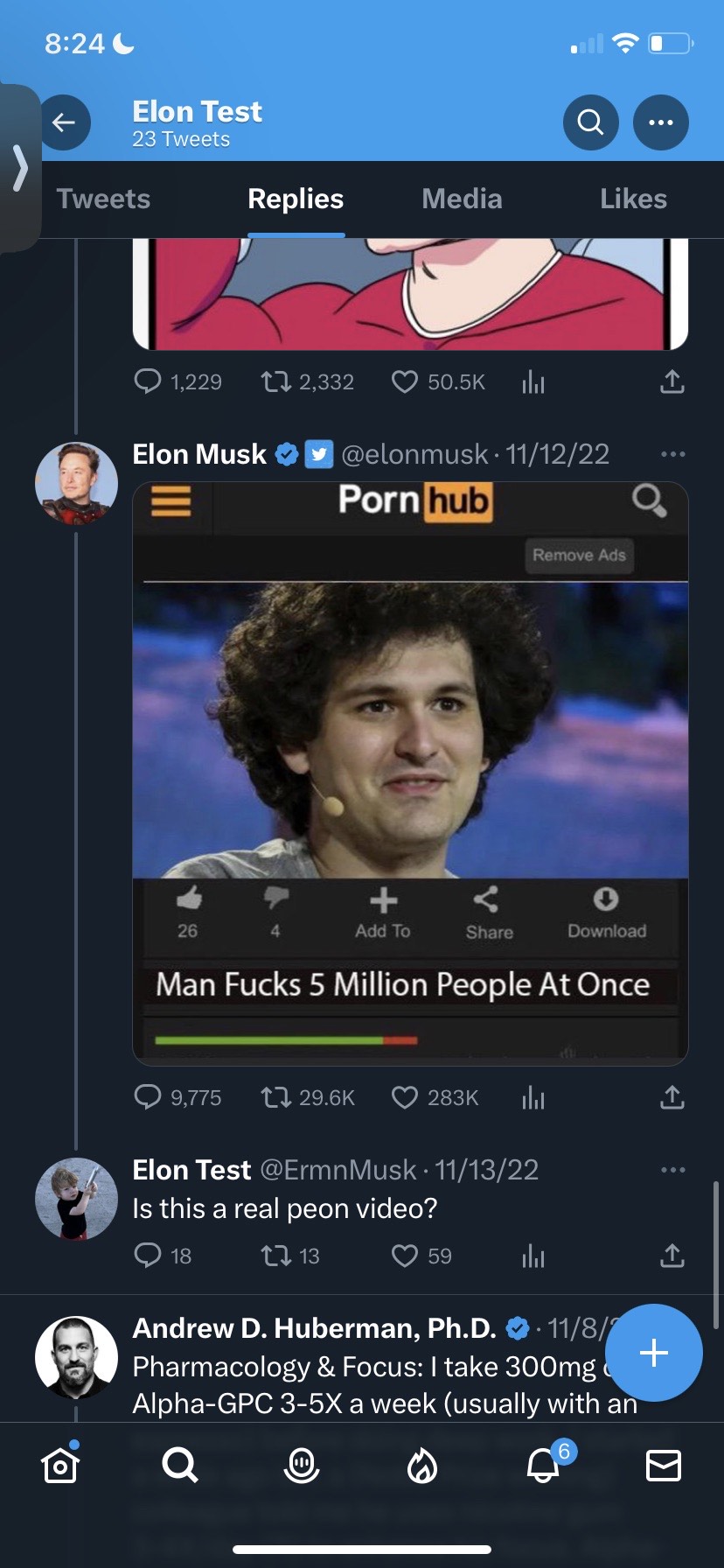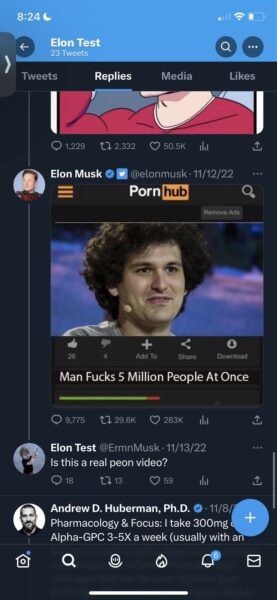 Elon has previously come under fire for wearing a demonic suit of armor to a Halloween Galla with his mother. The suit of demonic armor has been his Twitter profile photo since October of 2022.
The account has since been made private.
Elon Musk could not be reached for comment.