Last Updated on August 27, 2022
Comedian Sam Hyde won his boxing debut against YouTuber IAmThmpsn on Saturday. Hyde, who was fighting on the undercard of KSI vs. Pineda, stopped Thompson in the third round after fighting behind a solid jab. As expected, Hyde used his post-fight callout to challenge leftist streamer Hassan Piker to a fight in hilarious fashion.
Sam Hyde is perhaps most widely known for being the subject of a long-running internet joke where he is named as the suspect or key figure in numerous crimes and high-profile news stories. The Million Dollar Extreme comedian is jokingly named as a suspect in hopes that journalists will not verify and report it, which has happened on a number of occasions.
Most recently, the joke was able to fool U.S. Rep. Adam Kinzinger, who fell for a meme that named Hyde as the mythical Ukrainian "Ghost of Kyiv" fighter ace. Despite the fact that the ghost never existed — according to the Ukrainian government — Kinzinger thanked "Samuyil Hyde" for his service in a tweet. "Godspeed and more kills, Samuyil!" wrote the outgoing congressman in a tweet.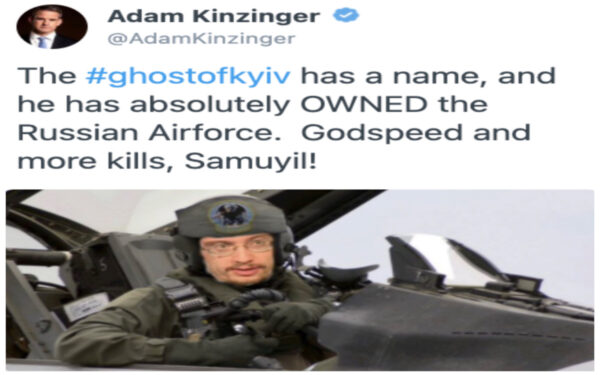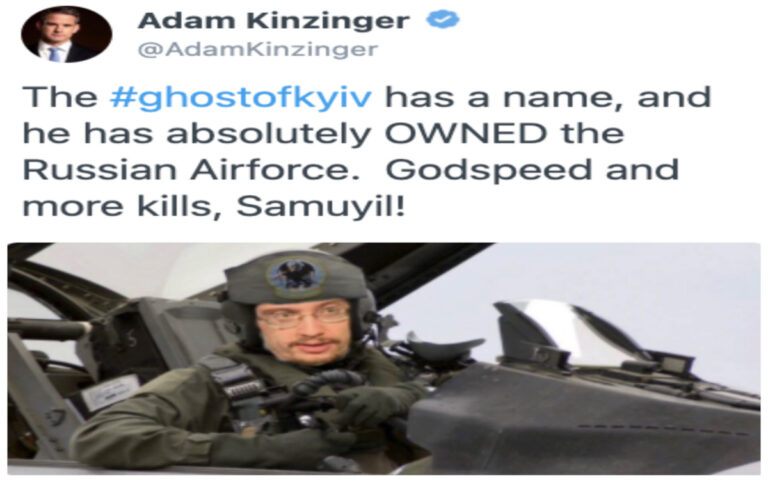 Sam Hyde promoted his boxing debut with a hilarious character known as "The Candyman," who speaks in a strong Irish accent and delivers riddles about candy. Hyde's build-up played a major factor in selling the card and appeared to catch a handful of unsuspecting journalists off guard.
His reading of "The Candyman Poem" was a massive hit at the pre-fight press conference and drew a number of laughs from fellow fighters and attending media.
The Candyman Sam Hyde wrote a poem for opponent @iamthmpsn 🎶

Watch the Presser Live! 👉 https://t.co/r3noGpUnaF#Boxing pic.twitter.com/o69OSGvwyB

— IntuBoxing (@IntuBoxing) August 25, 2022
Sam Hyde — billed as "the strongest Irishman in 2000 years" — toned down the Candyman antics prior to the actual fight, which was contested at heavyweight.
A close first round was tough to score, though the Australian IAmThmpsn seemed to pull ahead towards the end. Hyde — who had a notable reach advantage — worked behind his jab while Thompson spammed an overhand right. Hyde largely managed to evade the right, though Thompson landed some solid body shots and landed a solid flurry towards the end of the round.
While both fighters were tired, Hyde was the fresher fighter in rounds two and three. Thompson continued to spam an overhand right with little success, which took a toll on an already limited gas tank. Hyde meanwhile managed to find more success with his jab while sliding out of the way of Thompson's haymakers.
Hyde also managed to find some solid offense in close, making his power advantage quite noticeable.
Both fighters were tired in round three, but Thompson was placing his hands on his knees at any opportunity, indicating that he was exhausted. Hyde's jab started to affect Thompson more at this stage, who was eventually wobbled by a jab, right hook combination. The referee initiated a standing-count after Thompson was on wobbly legs, which the Australian survived at the eight-second mark.
Hyde pressed as soon as the fight resumed, however, and was able to finish the fight after another standing count.
SAM HYDE AKA THE GHOST OF KIEV WITH THE TKO IN ROUND 3 pic.twitter.com/B03dZOPS72

— Deboosted reply guy (@TriumphantWrath) August 27, 2022
As expected, Sam Hyde used his post-fight interview to call for a bout with leftist streamer Hassan Piker.
Piker — who streams under the "HassanAbi" channel — is the nephew of Cenk Uygur of The Young Turks. After getting his start with his uncle's radically left-wing outlet, he moved into the emerging political streaming market and soon became one of the most popular left-wing internet personalities around. Hyde has been calling for a fight with Piker for over a year, which the latter declined.
After his win on Saturday, Sam Hyde again called for a bout with Hassan Piker with a hilarious callout.
https://twitter.com/Vikang_/status/1563611236314468352