Last Updated on November 13, 2022
Roger Stone gives new meaning to the phrase, 'the show must go on' since he barely escaped death just one day after the 2022 midterm elections while traveling to Mike Lindell's studios in Memphis, Tennesee to record his daily program, The Stone Zone, on the Lindell network.
Stone walked away when his Ford Expedition was t-boned by a truck that he says failed to stop at a red light near Memphis.
Stone was reporting on location in the area to broadcast special election coverage with a group of other pundits when he was nearly killed by a driver who rammed through a red light and smashed into the car Stone was traveling in at the time.
The good news is he made it to the studio unharmed in time for his regular show. That is really something.
"Just five feet and the pickup would've hit my door!' a Grateful Roger Stone told The Daily Mail, adding, "it's a miracle."
Stone talked to National File and said is actually miracle #5 that he survived.
"I thank Jesus Christ for his protection! All praise and glory to Him for protecting my life yet again It really is miracle number 5," Stone told National File, adding: "My daily show can be seen at StoneZONE.live at 5 PM Eastern on FrankSpeech.com."
The Ford he was traveling in was totaled based on a video snippet sent to National File:
— Kari Baxter Donovan (@Saorsa1776) November 12, 2022
The photos were painful to look at: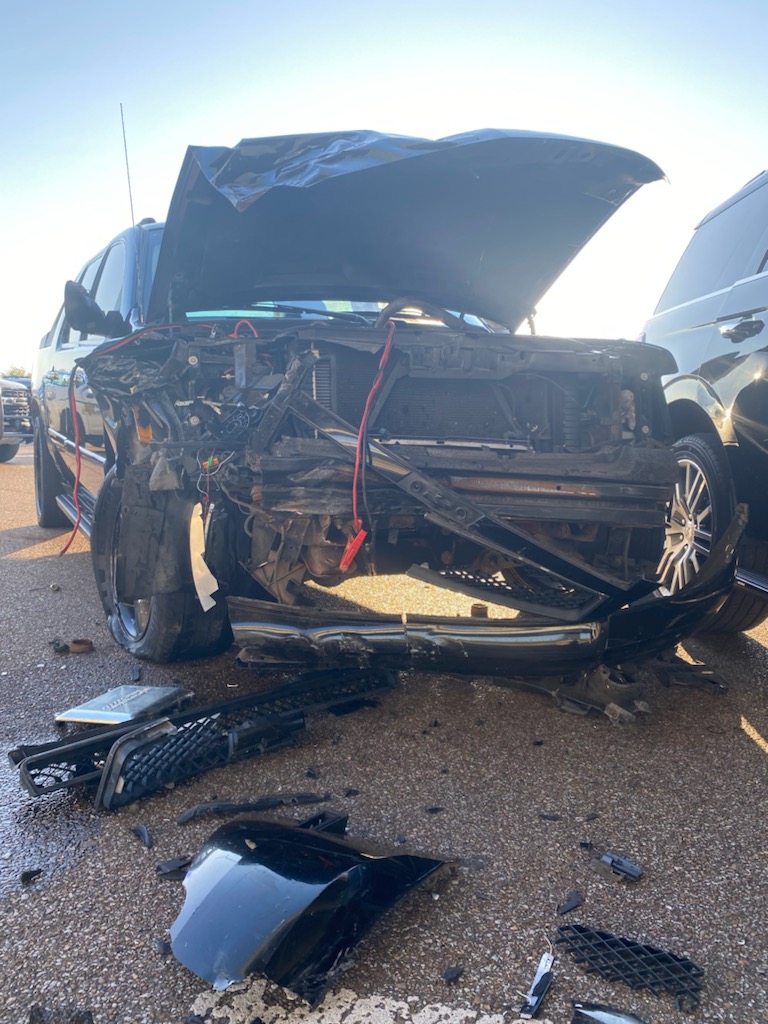 and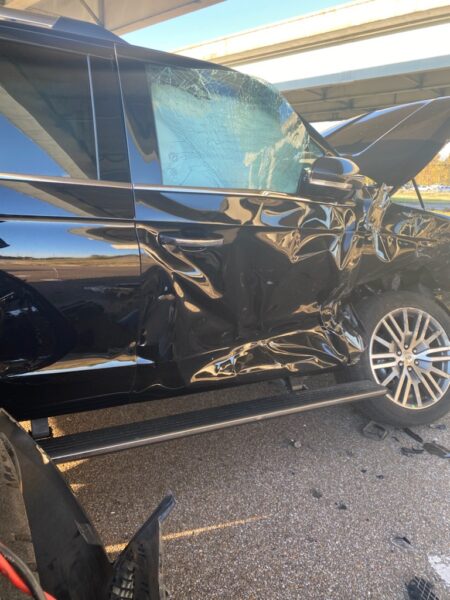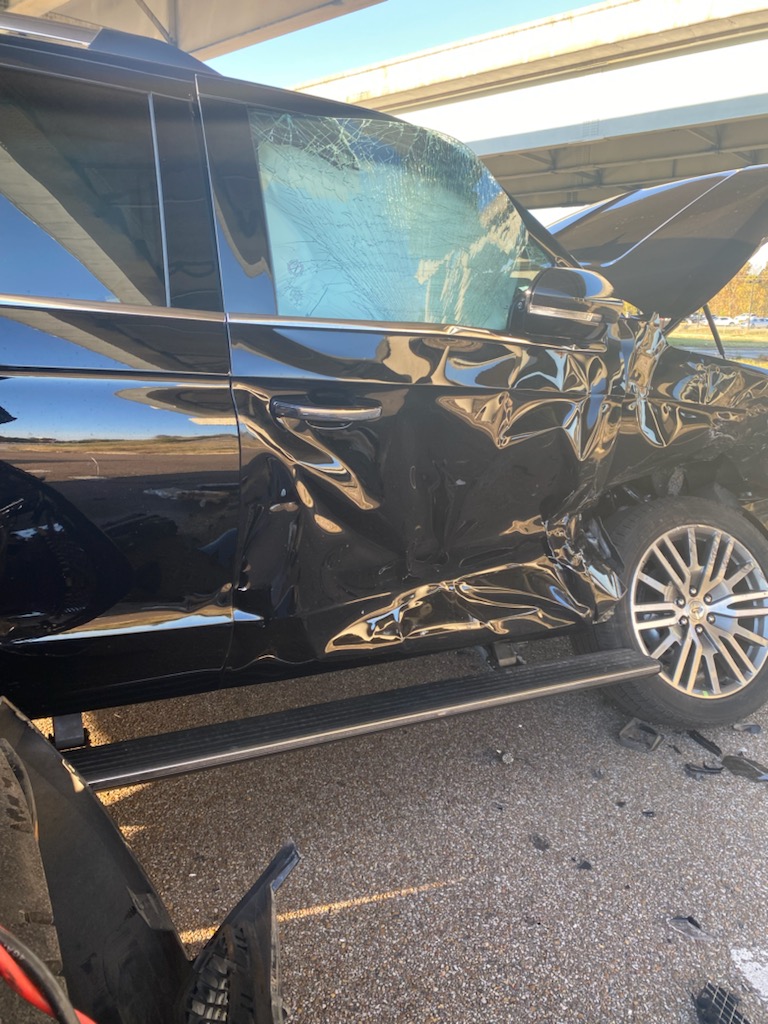 The Daily Mail reported on the accident:
The GOP operative's Ford Expedition was struck on the passenger side by a pick-up truck he claims ran a red light
Stone was riding in the back of the car on his way to host his daily politics show, The Stone Zone, when the crash happened shortly after 3.30pm
His wife, Nydia Stone, shared photos of the car wreckage on social media and confirmed Stone was unharmed.
'He walked away from it shaken but without a scratch,' Nydia said in a post.
 Stone said surviving the crash was one of 'five miracles' in his life: 'Another second and just five feet, and the pickup truck would've hit my door'
Mrs. Stone was not in the car but reported on her Instagram account a few details:
"The benefits of our prayers are so profound that it protects us and our loved ones. This is the car that my husband, Roger Stone, was a passenger yesterday. He walked away from it shaken but without a scratch," Nydia Bertran Stone wrote.
The Daily Mail reported that two bodyguards were in the car with Stone, Donald Trump's political consultant and confidante, suffering minor cuts from flying glass.
But neither they nor Stone was taken to the hospital after they were checked out by ambulance crews dispatched to the scene. The accident occurred shortly after 3:30 p.m. in Germantown, Tenn., a suburb of Memphis.
Stone said he was lucky the pickup truck hit the Ford on the front of the passenger's side instead of the back.
'Another second and just five feet, and the pickup truck would've hit my door,' he said. 'It's a miracle.
'"It's one of five miracles in my life. The first was when the president (Trump) commuted my sentence; the second was when the president granted me an unconditional pardon at Christmas 2020; the third is that my wife is cancer free 18 months after undergoing treatment for Stage 4 cancer, and the fourth is that I never left my hotel room during the January 6 events," he said. "This crash was my fifth miracle. I don't know how many I've got left."
Stay tuned to National File for any updates.