Last Updated on June 3, 2020
The Democratic Socialists of America (DSA) chapter of Broward County, Florida is organizing anti-police protest activity in Florida in the aftermath of George Floyd's death in police custody, and also convened a direct action training session Wednesday on "how to manage a protest." DSA Broward stated on Twitter, "We've received an overwhelmingly positive response from those who joined in demanding justice for George Floyd, Tony McDade, and countless others whose lives were destroyed by police, last Sunday. In an effort to ensure safety and solidarity 2/2 Today 7PM we're hosting a direct action training to equip all who attend with the skills and tactics of how to manage a protest." The RSVP Link on Google Forms does not use the DSA label, but rather the #BlackLivesMatter label.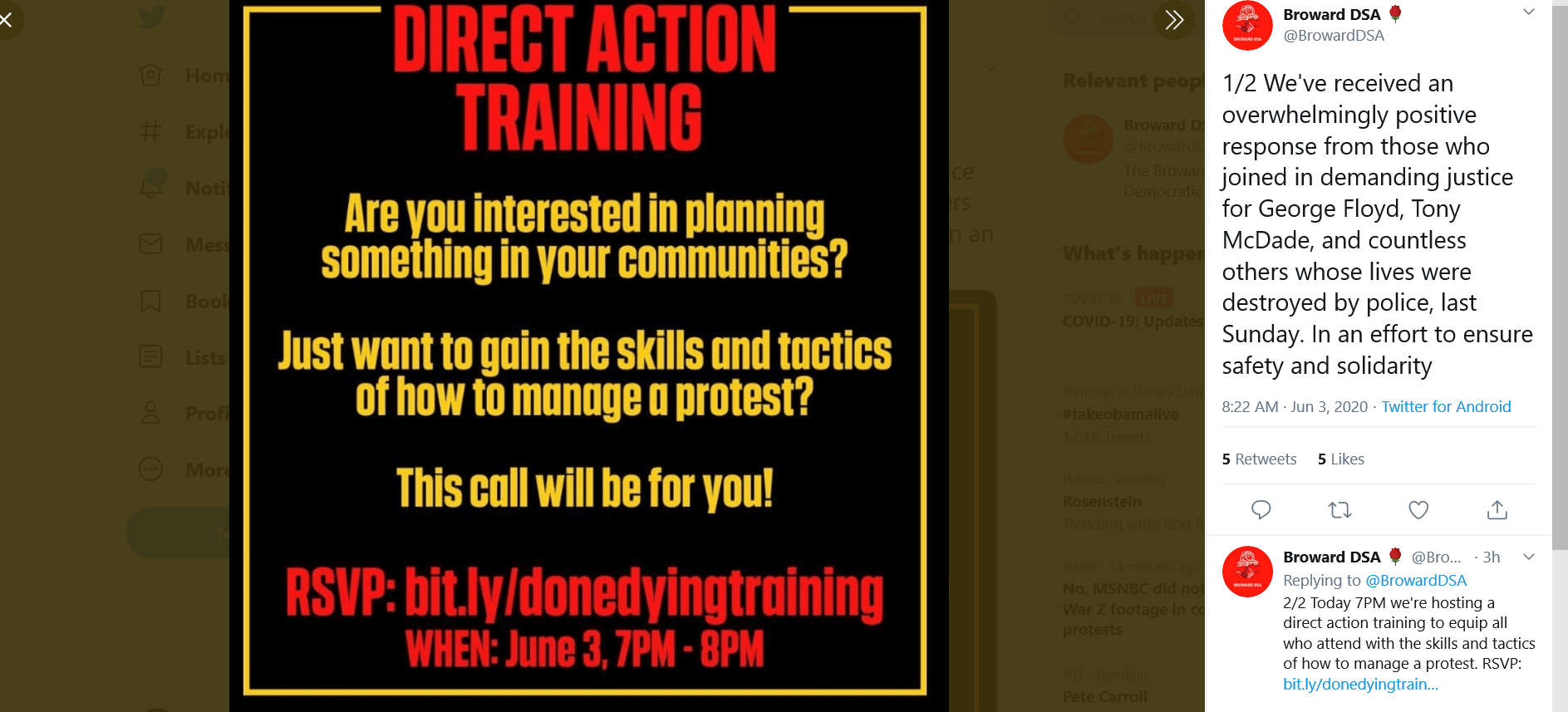 DSA Broward has also promoted its protest activity on Facebook. Democratic Socialists of America in Broward County recently worked with Dream Defenders and Black Lives Matter on protest organizing in the aftermath of Floyd's death.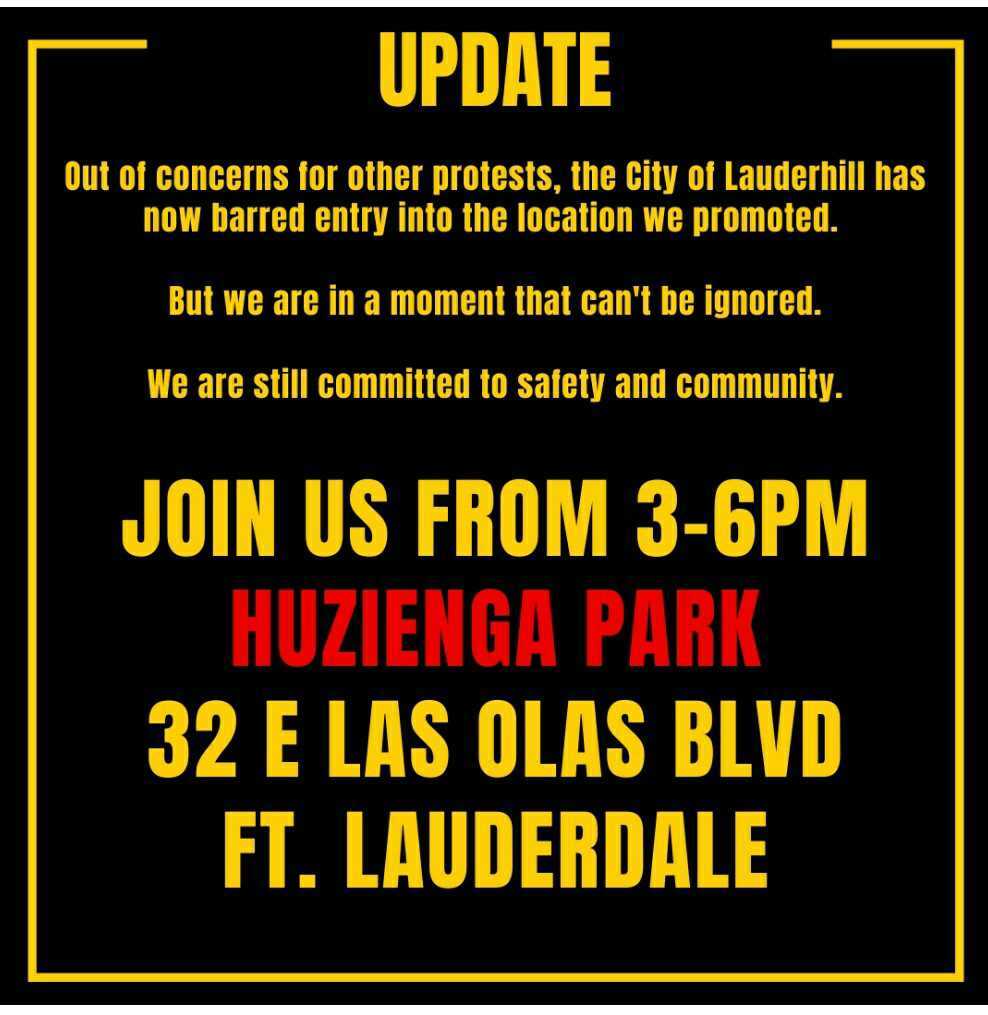 The national DSA organization has been chiming in, casting aspersions on the credibility of the "outside agitator" narrative while also explicitly supporting the protesters. The group stated on Facebook, "The "outside agitator" narrative has been used since the civil rights movement and before that the rise of the United States labor movement. Do not fall for that and allow yourself to get distracted from the fundamental reality that there is no consequence for police violence and they enforce the interests of the owning class" and "DSA stands in solidarity with protestors in D.C and against the deployment of the military against them, which will only result in more violence, especially against black people."