Last Updated on February 17, 2022
On January 20, black adoptive parents Ariel Robinson and Jerry Robinson were charged in the blunt force homicide of their adopted white daughter, 3-year-old Victoria Rose Smith. Smith's death was discovered just days after a deluge of anti-white, pro-Black Lives Matter social media posts by Ariel Robinson in response to pro-Trump protests at the Capitol on Jan. 6.
Ariel Robinson, 29, achieved a meager amount of notoriety after winning Season 20 of the Food Network show Worst Cooks In America. She leveraged that modest following to advocate for BLM and leftist politics on social media, and attempted to jumpstart a career in standup comedy.
TMZ found footage from one of Ariel Robinson's standup routines where she "jokes" about punching her children in the throat and locking them up in cages. Robinson also frequently referred to the 3-year-old Smith as a nuisance in social media posts, which frequently featured pictures of her children.
January 6's pro-Trump protests at the Capitol elicited a strong reaction from Ariel Robinson. She reposted a slew of tweets from Democrat celebrities that ranted about white privilege and praised BLM, and even wrote some political posts of her own on her @arifunnycomedy Twitter and Instagram pages.
"In my house, my black children get treated the same as my white children, and my white children get treated the same as my black children. It's a shame that when they go out into the real world, that won't be the case. #WhitePrivilege #BlackLivesMatter," Robinson tweeted, using the white privilege and BLM hashtags many more times during the lengthy tweet spree.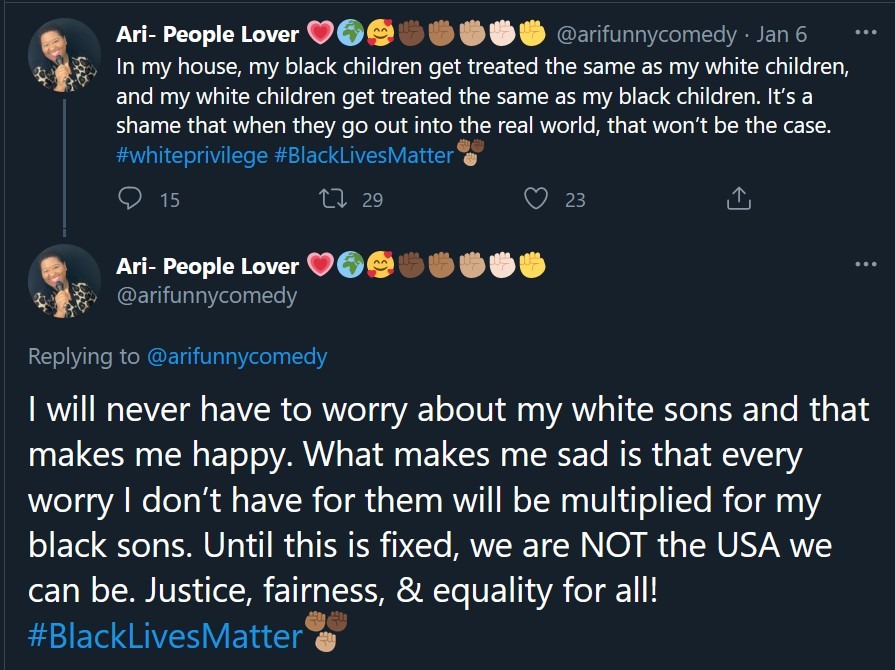 "HA! So what They did yesterday at the Capitol was amazing??? Good riddance cult leader and cult members. The American people have spoken, and we will overpower and out vote your racist, bigoted, divisive selves every time. #TrumpConceded (Barely),"  Robinson wrote on Jan. 7.
Other choice remarks include, "In 2021, we don't debate racists. We block them and keep having an amazing day!!" and, "The Capitol was attacked by angry mobs, terrorists, and thugs in full rioting effect, and it was not because of black or brown people, but by people who condemned rioting less than a year old. POC were sitting at home yesterday watching the irony like…"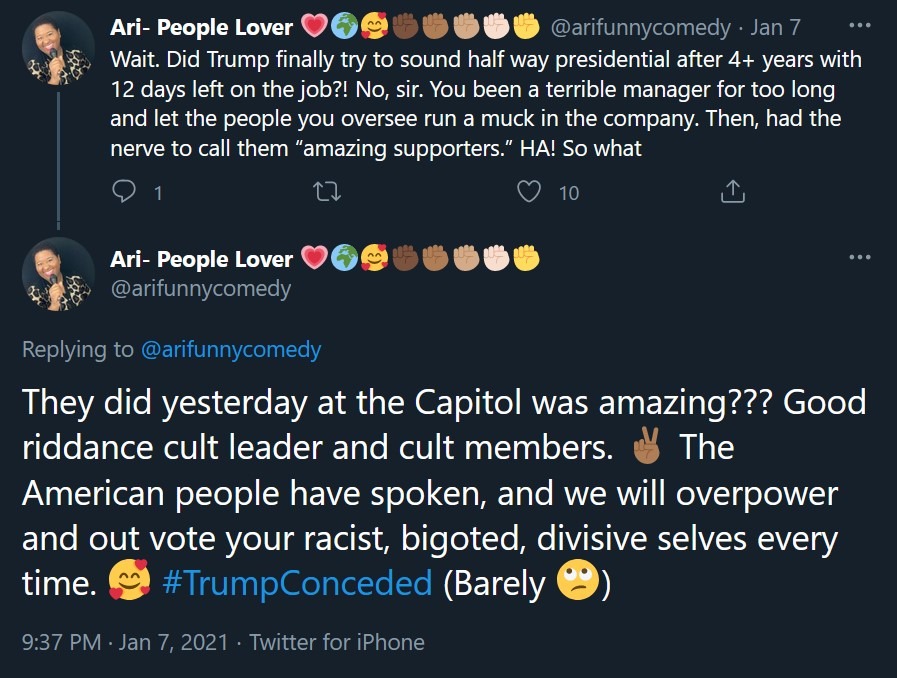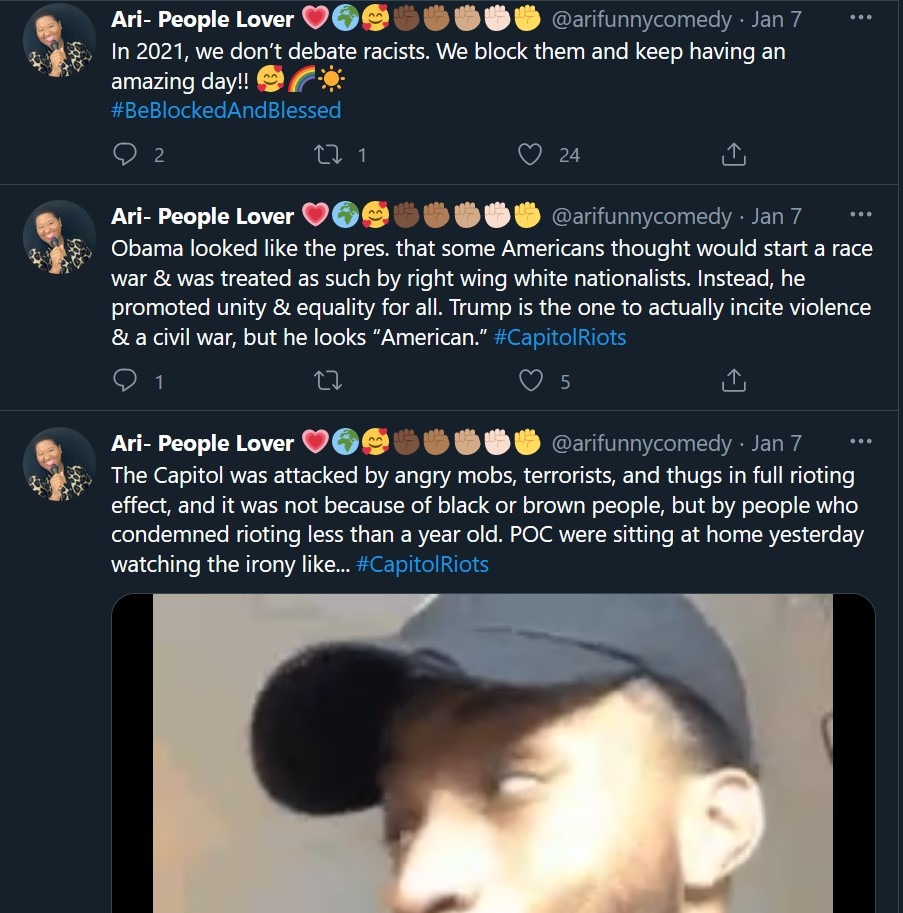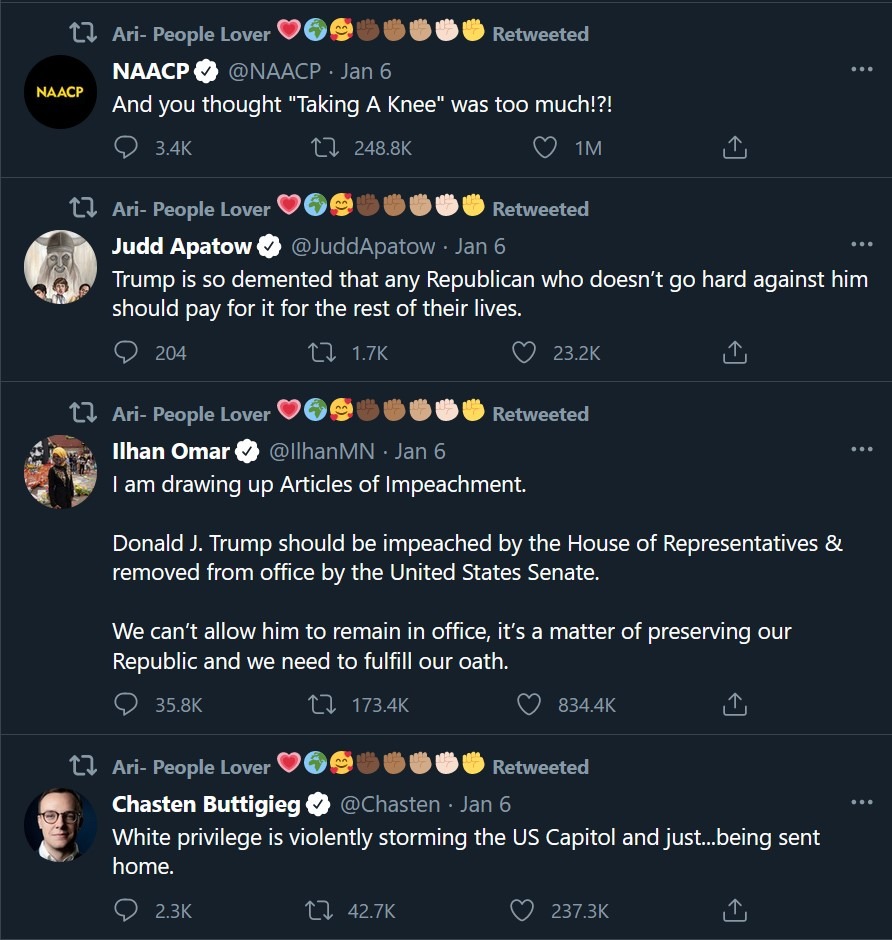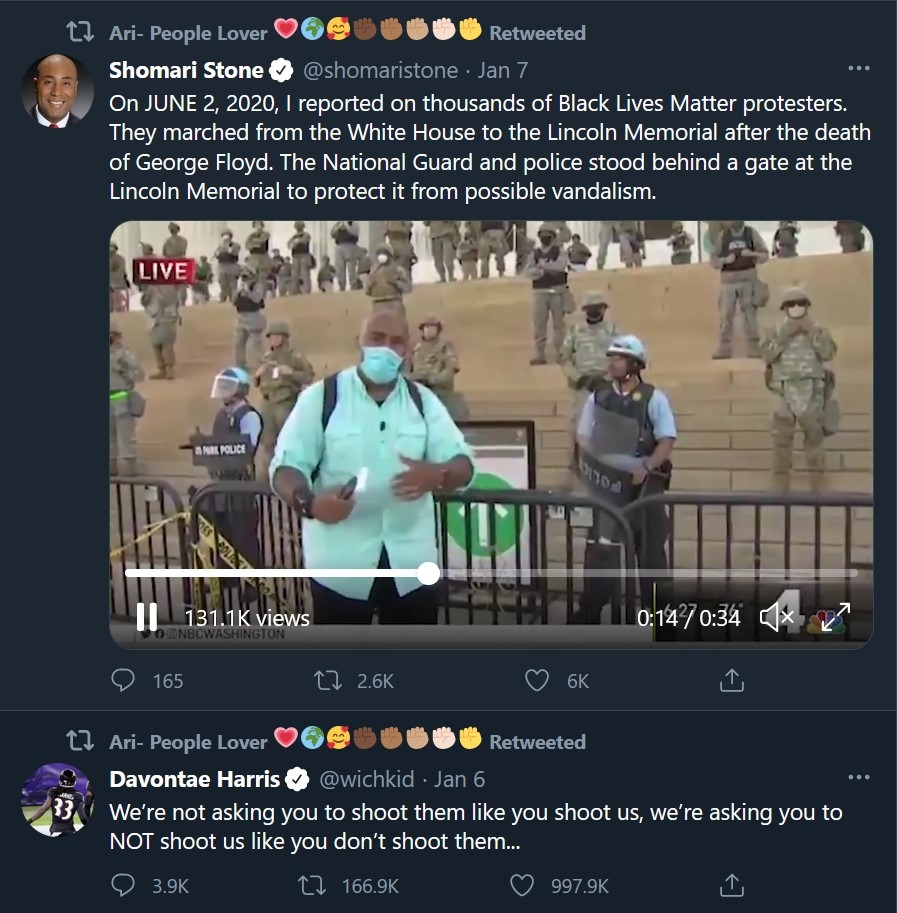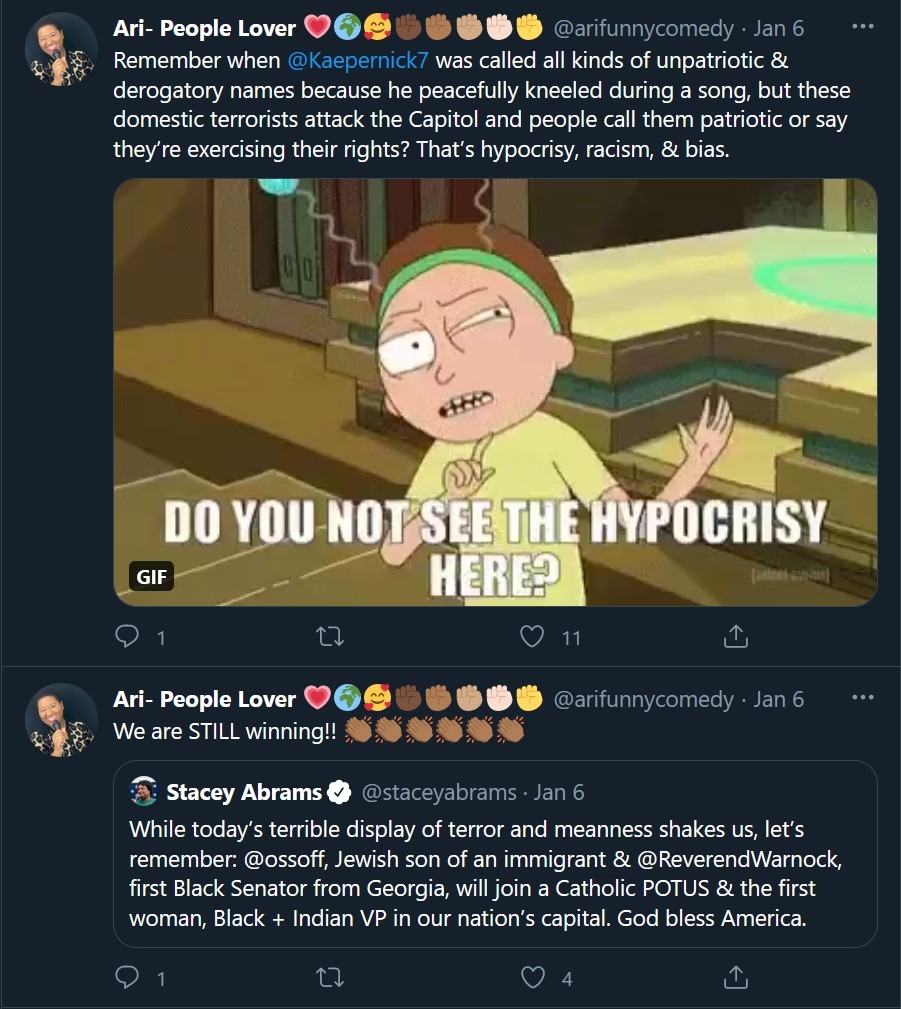 "Racism is my biggest pet peeve," Robinson tweeted, adding, "I am emotionally and deeply invested in getting rid of it because I am a product of a diverse genealogy and have the pleasure of raising a diverse group of kids, so it's VERY serious for me."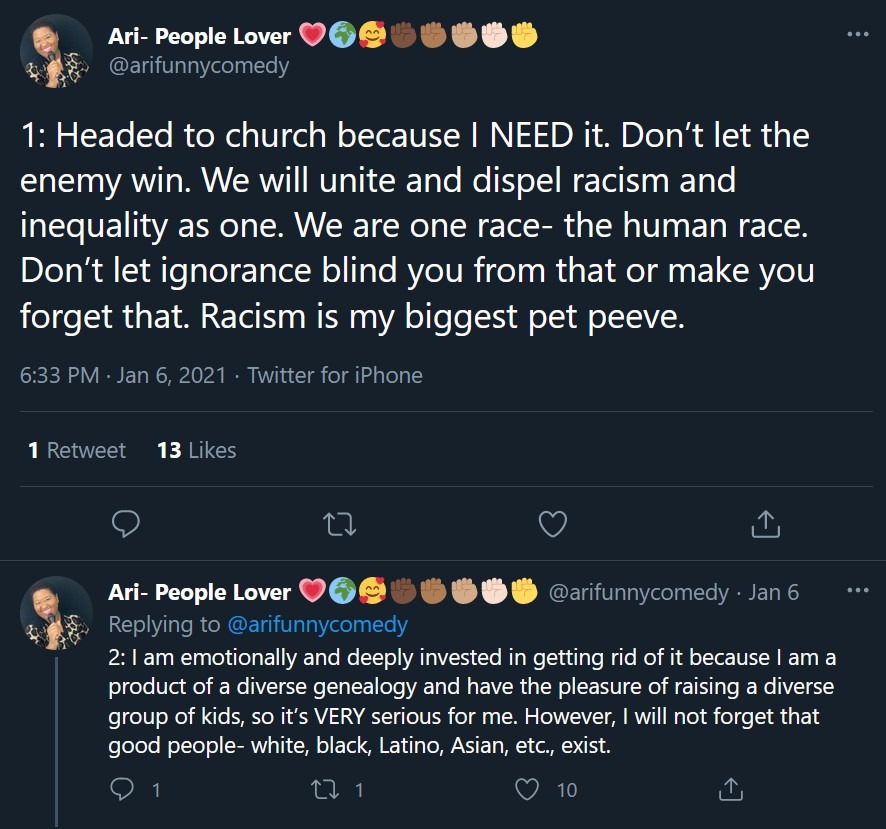 Just a few days before Smith's death, Robinson posted pictures of herself with the child and described Smith as her "mini me."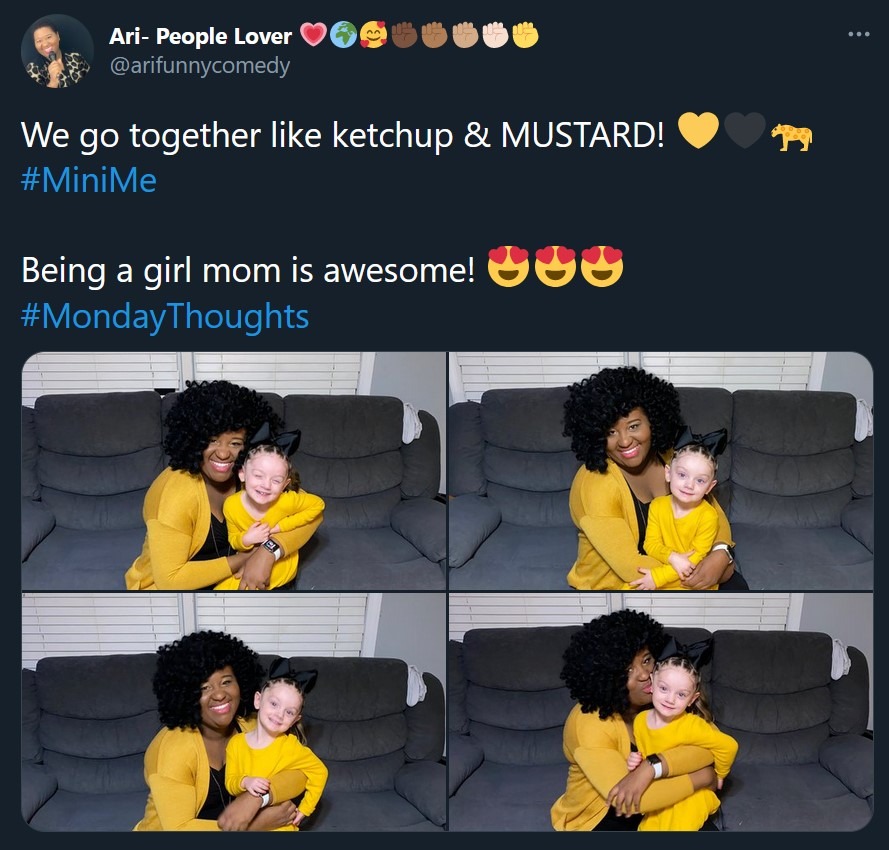 Robinson went on to repost screenshot of her racist tweets to Instagram, and even authored a longer post in which she pontificated, "Oh yeah, if you still don't know or don't think white privilege is a real thing, this, what is happening at the Capitol, is what we call in the education field a real world example."
"Keep that racist energy to ya self," Robinson said in another post.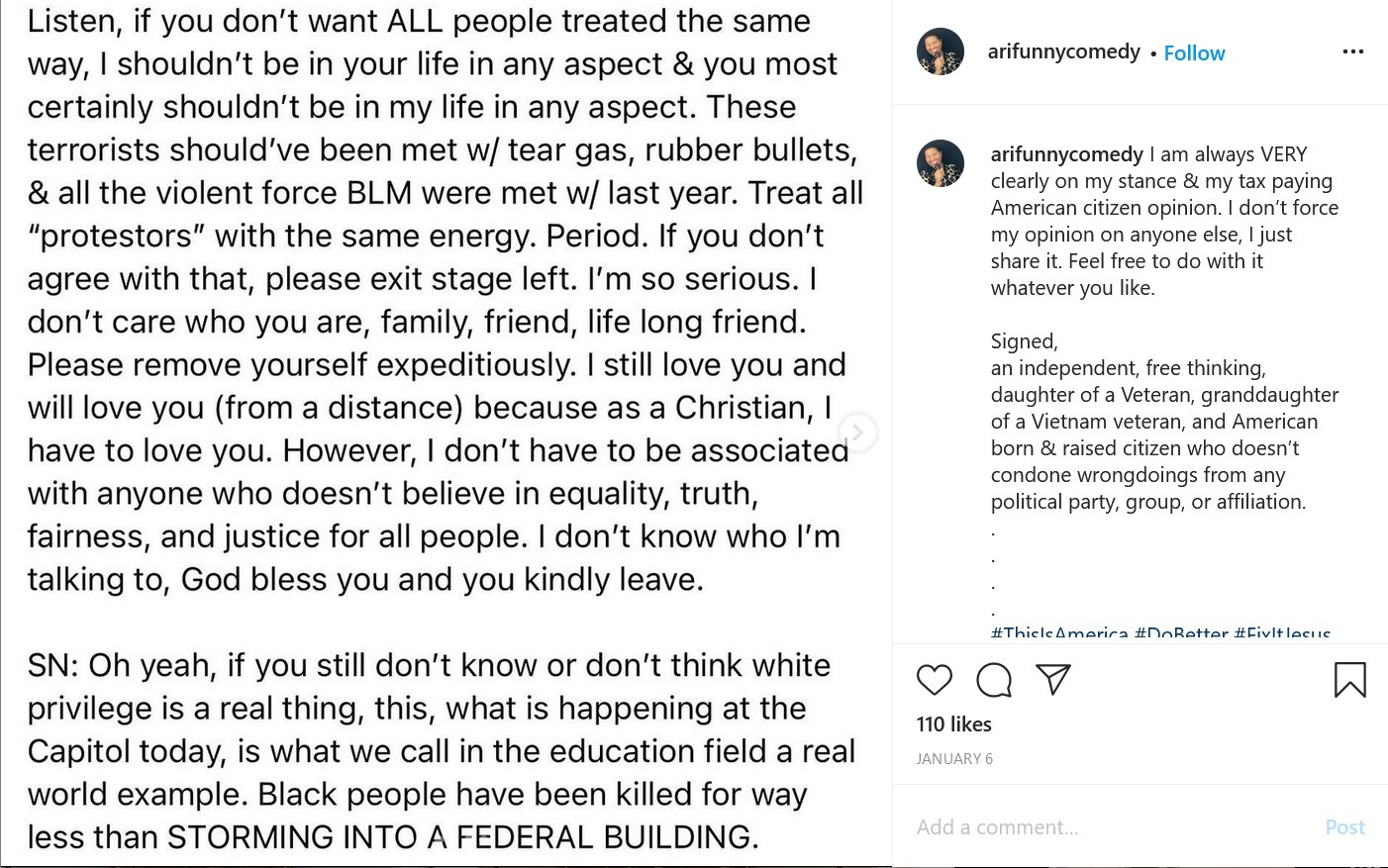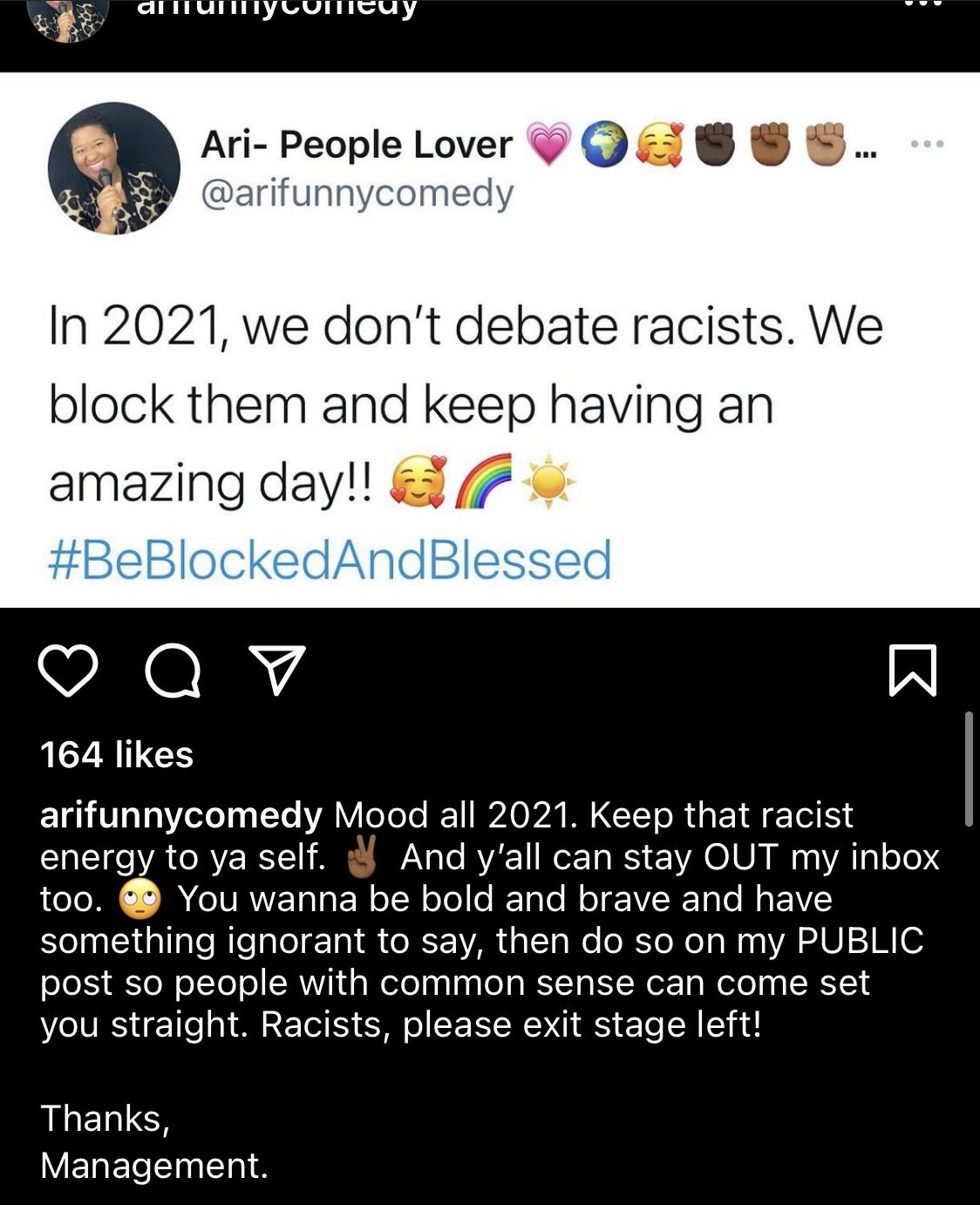 Smith was found dead in Simpsonville, NSouth carolina on Jan. 19, roughly a week after Robinson's tweet frenzy about white privilege.
Police have not commented on any possible motive for the killing, and no hate crimes charges have been filed as of this week.