Last Updated on January 27, 2020
An image of a Chinese man using a sanitary pad as a mask amid the Coronavirus crisis ravaging parts of China did the rounds on social media the day before yesterday.
The tweet, from a now-deleted or suspended account, had garnered considerable traction.
Many found the photo of the perplexed man donning what was believed to be his wife's sanitary pad quite amusing, despite the fact that factories are working tirelessly to cater for the enormous leap in demand for face masks ahead of the growing Coronavirus crisis.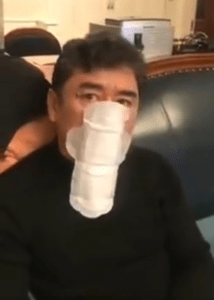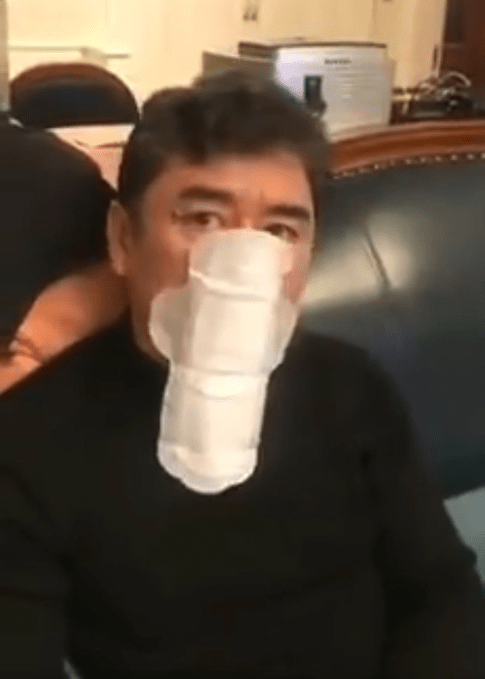 A tweet posted to give further clarity on the image said: "Meanwhile, N95 masks are sold out, so this gentleman has to his wife's underwear for protection in #Wuhan."
https://twitter.com/ISCResearch/status/1220486869584171008
Twitter users made fun of the bizarre image.
One tweeter said "Improvise, Adapt, Overcome" to a quote tweet attempting to explain the image.
Improvise, Adapt, Overcome https://t.co/O1kgepn7Kt

— Battle Beagle (@HarmlessYardDog) January 24, 2020
While others corrected the tweet referring to the makeshift mask as "underwear."
That's umm…..not underwear.

— TRon SwansonBarker (@wrongnowshutup2) January 24, 2020
China also has one of the biggest sanitary pad markets in the world as many reportedly use the menstruation product over tampons.
The Coronavirus has led to tens of millions of Chinese citizens facing quarantine, with a rising death toll and increasing number of infected patients.
The virus has gone intercontinental as confirmed cases have been reported across several countries.
Doctors and medical professionals struggle to cope with the demand for healthcare.
A viral video showed a doctor yelling at state authorities out of frustration due to a lack of equipment and resources to face the tidal wave of inpatients.
A doctor who was affected by the flu-like virus died earlier today.