Last Updated on August 30, 2019
Twitter CEO Jack Dorsey is known for his soft-spoken liberal politics, which is why a series of offensive posts tweeted out by his official account Friday were a sign of something wrong.
The hack occurred around 10:00 a.m. Western Standard Time, and was kicked off by a tweet reading "F**k N*****S."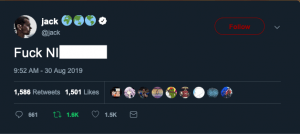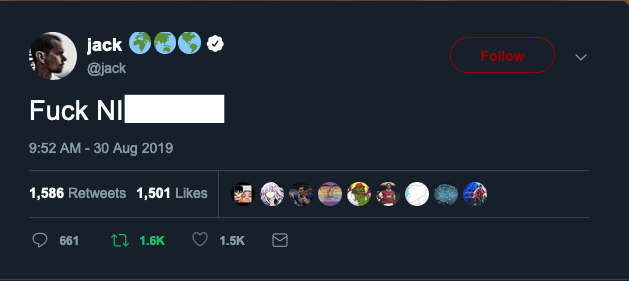 Other seemingly random tweets followed, including more racial epithets and a message – presumably directed at Dorsey  – telling a "bald skeleton head tramp" to unsuspend several banned accounts.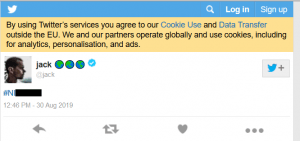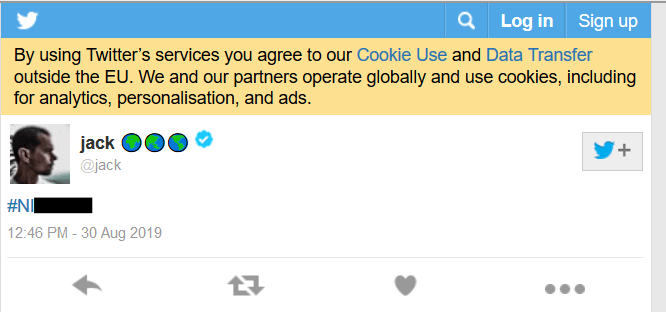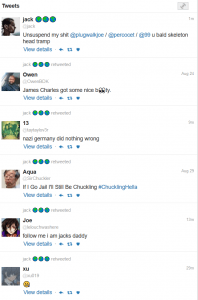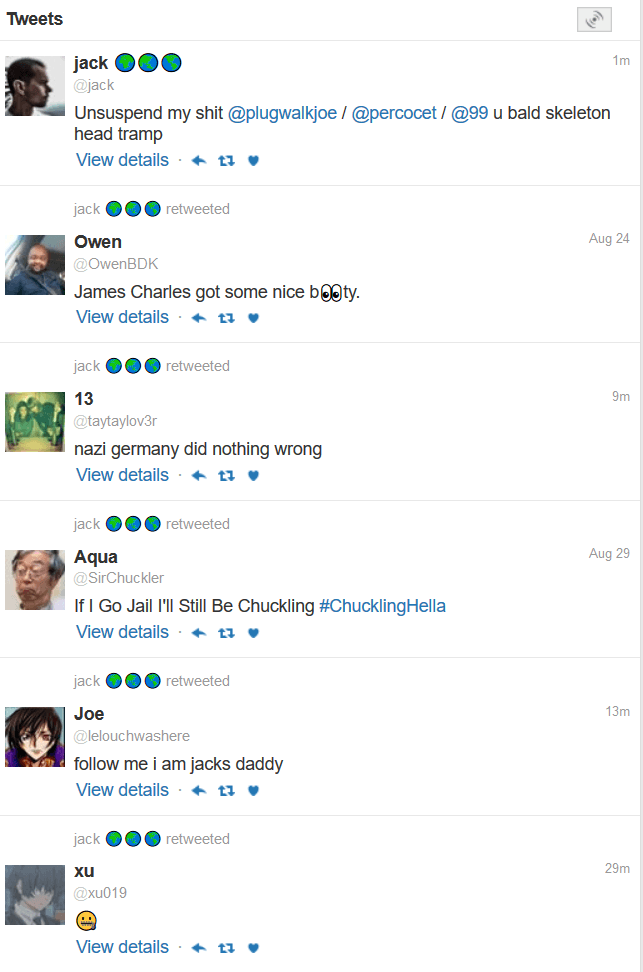 The hack was eventually noticed by Twitter staff, who took action to reclaim the account and delete the offending tweets, but not before another troll message declaring "Hitler is innocent" was sent out to Dorsey's 4.21 million followers.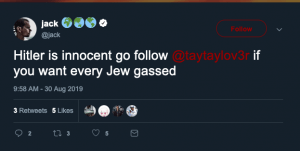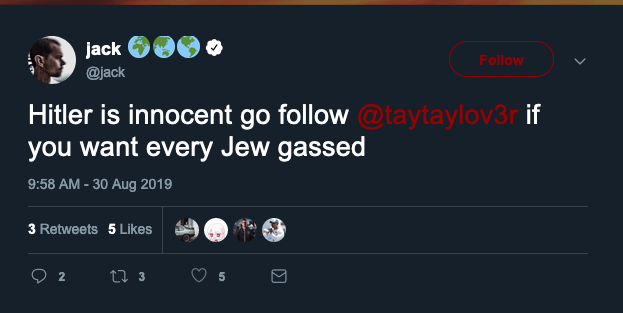 The official account for the Twitter communications team released a statement about the hack: "We're aware that @jack was compromised and investigating what happened [sic]."
The Twitter Comms account added, "The account is now secure, and there is no indication that Twitter's systems have been compromised."
Many users who are frustrated with Twitter's arbitrary rule enforcement and account suspensions replied to @TwitterComms with sarcastic comments.
you should ban him and make him appeal via email, then take a couple days to process it. why give him special treatment

— llama in a tux (@LlamaInaTux) August 30, 2019
Others were also were concerned about how the hack might affect user privacy, as access to the account of the platform's CEO could have massive data breach implications.
Twitter was the first platform to start purging conservative figures such as Milo Yiannopoulos in 2016, and came under heavy scrutiny as recently as March of this year, when investigative journalist Tim Pool grilled Twitter brass over tech censorship on the Joe Rogan Experience podcast.