Last Updated on January 20, 2020
Democrat Virginia governor Ralph Northam spent days trying to push the narrative that violence would ensue at the pro-Second Amendment rally in Richmond, Virginia Monday, convened to agitate against Northam's gun control agenda in the Commonwealth. But as of 5:30 PM ET no violent incidents were reported, and the rally was considered a huge success as crowds dispersed from the Capitol area.
National File journalist Patrick Howley, who was added to an Antifa "Hit List" prior to the rally, broke the "KKK/Blackface" photograph in 2019 from Northam's medical school yearbook. That photo has become a symbol for patriotic protesters of all persuasions who are tired of the Democrat Party accusing Trump supporters of racism when the Democrats themselves have a deeply racist history. Armed with truth, America First patriots can defeat the Deep State's scripted narratives and debunk phony division. Truth is a powerful, peaceful weapon in the fight for the soul of America.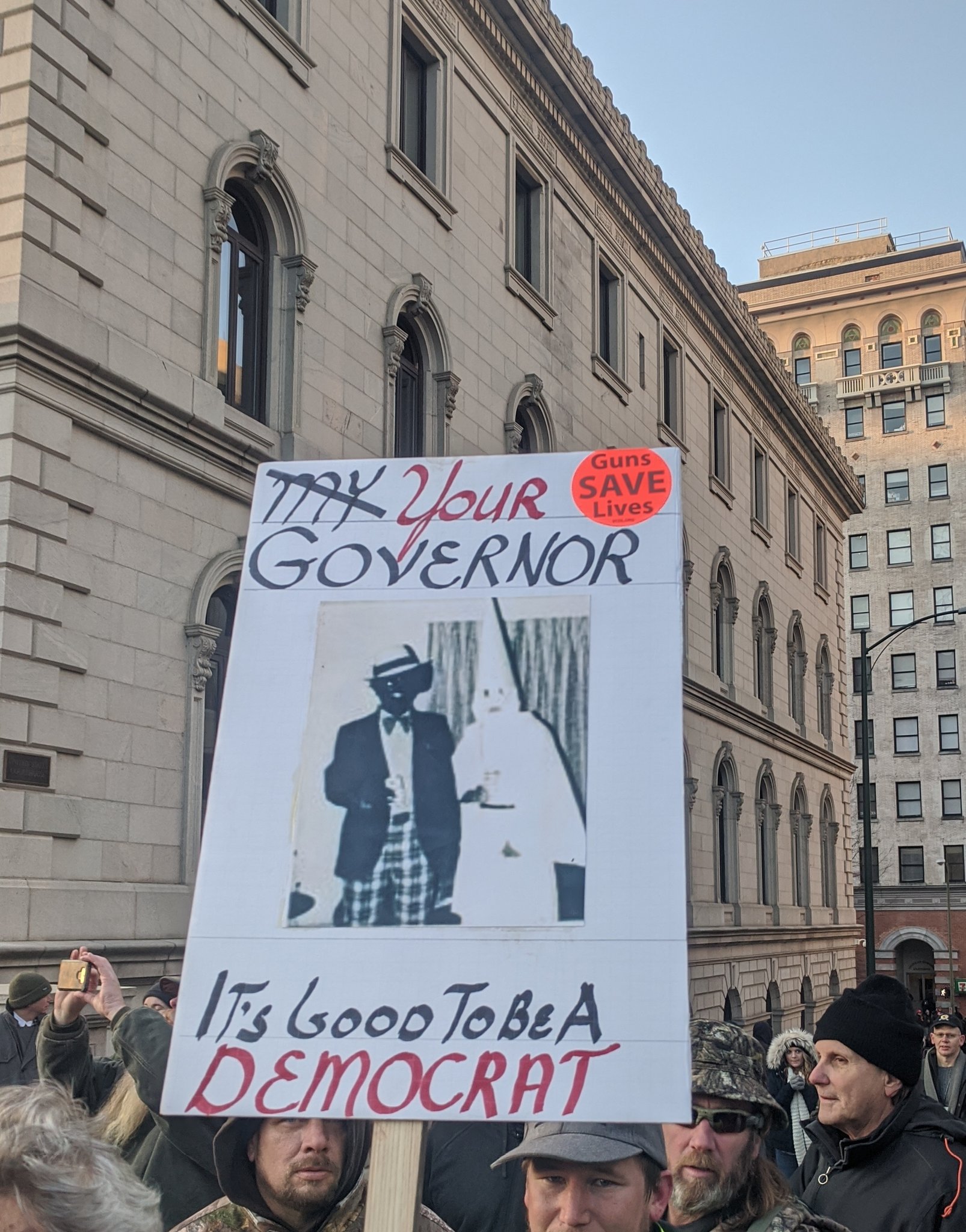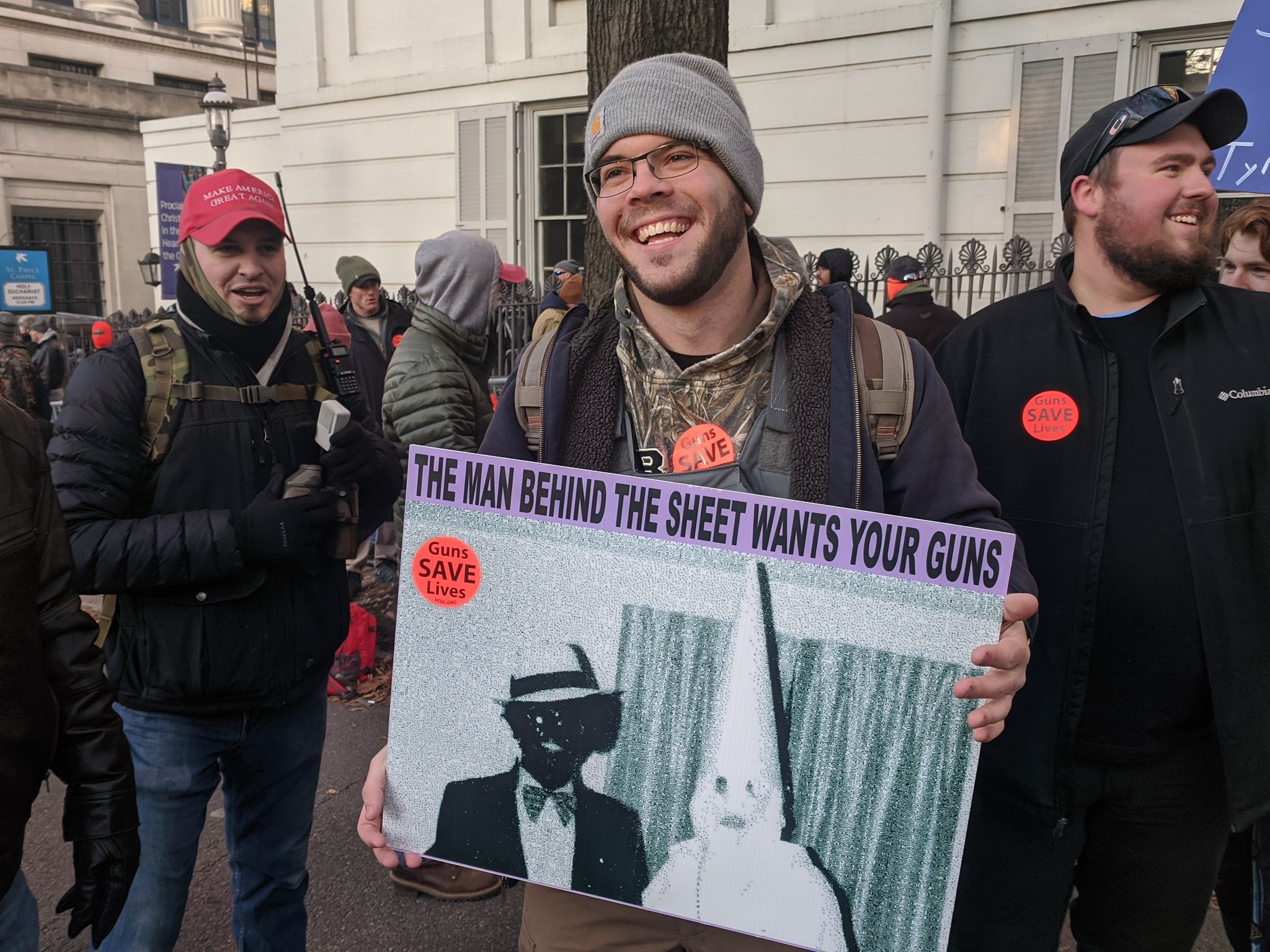 Another anti-Gov. Ralph Northam sign at the #VirginiaRally. pic.twitter.com/DhBZWw6jfC

— Julio Rosas (@Julio_Rosas11) January 20, 2020
An African-American man waving a Trump flag jokingly tells the crowd: I am Gov. Ralph Northam and I am in blackface today.#VirginaRally pic.twitter.com/z32mnR5Tzp

— Julio Rosas (@Julio_Rosas11) January 20, 2020