Last Updated on August 2, 2022
Grace Hartsock, a pro-life activist working with Students for Life, was canvassing in Kansas when a woman allegedly attacked her out of anger.
Hartsock and other Students for Life workers were traveling door-to-door in Kansas to encourage voters to support a proposed pro-life amendment to the state's constitution which would enable lawmakers to protect unborn life.
Students for Life told Fox News the incident began when Hartsock knocked on a door and a woman answered the door politely and told her she was not interested to learn more about why she was canvassing.
"No, I'm sorry, I don't think you want to talk to us," the woman told Hartsock.
As she began walking away from the house, Hartsock began to hear another woman in the house yelling and cursing.
"Don't apologize to her, mom," the other female in the house yelled.
Then, Students for Life officials said the individual then came outside the house and began verbally harassing Hartsock as she was attempting to walk away. Then, the unidentified woman began to brutally assault the pro-life activist, punching her in the chest and face.
The violent individual stopped striking Hartsock after the individual's mother convinced her to stop.
However, she continued to verbally harass Hartsock, telling her, "I hope you get raped," and "I hope you get run over by a car," according to Students for Life.
An image of the attacker was shared by Students for Life with Fox News.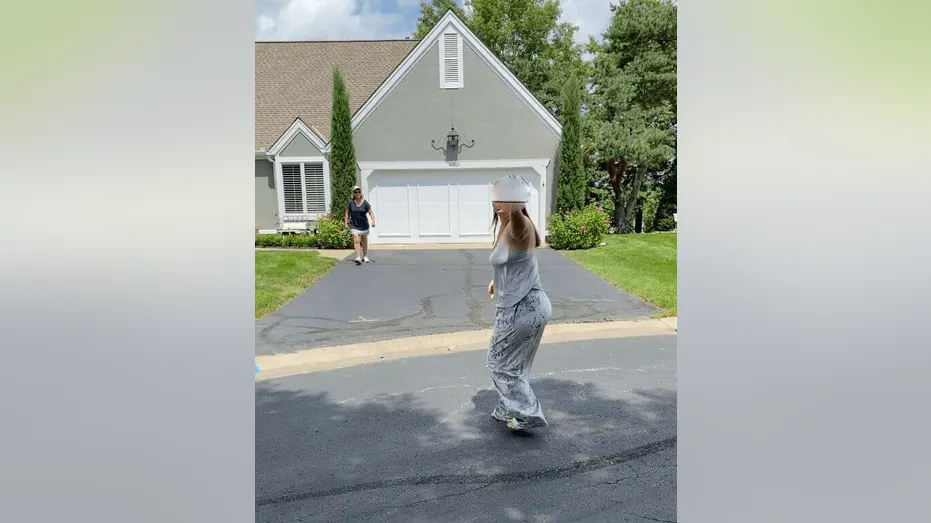 Hartsock captured the photo which shows the violent attacker continuing to rage as she begins to walk back to the house.
Footage of the attack was posted to Twitter.
Grace Hartsock, a teenage pro-life activist, was allegedly attacked while knocking on doors in Kansas on Sunday.

Students for Life Action tells Fox that they have connected Hartsock w/ an attorney & are "considering a legal response."

Video captured the tail end of the event pic.twitter.com/tc1QRC4mFL

— Anders Hagstrom (@Hagstrom_Anders) August 2, 2022
Students For Life and Hartsock have expressed intentions to take legal action. A complaint with the local police department has been filed and a spokeswoman from the pro-life activist group said: "Since she was struck, the student is experiencing headaches and body soreness, and Students for Life Action has connected her with an attorney. She and Students for Life Action are considering a legal response."
Stay tuned to National File for any updates.