Last Updated on June 2, 2022
Hugh Culverhouse Jr., a pro-abortion megadonor who once called for a boycott of the University of Alabama, has made a sizable contribution to a PAC aligned with GOP Senate candidate Katie Britt. Representatives for Britt, who is running on an anti-abortion and a "Christian conservative principles" platform, say that Hugh Culverhouse Jr.'s donation will not affect her views on abortion. Conservatives remain skeptical, however.
Hugh Culverhouse Jr. — the son of longtime NFL owner Hugh Culverhouse — called for former Alabama students to boycott the university and state after lawmakers moved forward with an abortion ban in 2019. Culverhouse Jr. — a South Florida-based real estate developer — accused Alabama lawmakers of "trampling on the constitution" in an editorial for the Washington Post.
"My love for Alabama is exactly why I was so horrified to watch its lawmakers trample over the Constitution last month," Culverhouse Jr. said of Alabama's pro-life legislation in 2019.
"The ban on abortion they passed wasn't just an attack against women, it was an affront to the rule of law itself. Part of being an American is engaging in public debate, and we can disagree over this issue. But the courts settled this matter a long time ago: Abortion is legal," Culverhouse Jr. continued. "So it was shocking to see legislators ignore this and pass a bill that turned women and health professionals into criminals, and it felt important to say so publicly."
Culverhouse Jr. went on to urge businesses and prospective students to boycott the university and the state over the pro-life views of Alabama lawmakers. In doing so, he joined a large contingent of out-of-state companies and politicians who wanted to tank Alabama's economy over the pro-life stances of its lawmakers.
Culverhouse's attorney, Lawrence Kellogg, was quoted by Florida Politics as saying, "Sixty-six percent of the students at Alabama pay out-of-state tuition. A boycott by them could certainly be effective."
In order to show his commitment to the cause, Culverhouse Jr. also donated $250,000 to Planned Parenthood Southeast in support of the organization's new building in Birmingham.
It's the story that never ends: Hugh Culverhouse Jr. donates $250,000 to fund Planned Parenthood's new Birmingham facility. https://t.co/hRhDuyzE58

— Abbey Crain (@AbbeyCrain) September 19, 2019
After calling for a move that would have hurt the institution, The University of Alabama's board of trustees voted to return a $21.5 million donation that was gifted by Hugh Culverhouse Jr.
In addition, Culverhouse's name was removed from the university's law school.
"The action taken by the Board today was a direct result of Mr. Culverhouse's ongoing attempts to interfere in the operations of the Law School," the university's vice chancellor for communication, Kellee Reinhart, said at the time. "That was the only reason the Board voted to remove his name and return his money."
Hugh Culverhouse Jr. has also donated to Democrats in the past. Prior to the 2020 election, he donated to the Joe Biden campaign, according to a report from Open Secrets.
"I am an enigma," Culverhouse told Alabama.com. "People will take one portion of me an extrapolate that (to) all to me."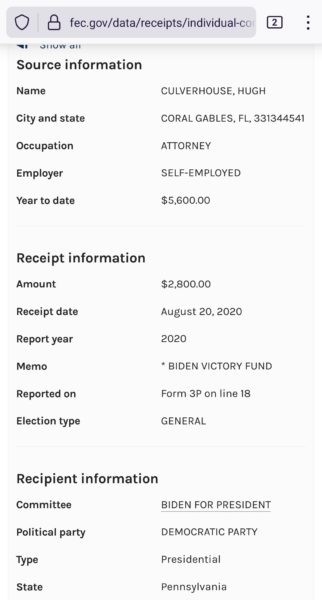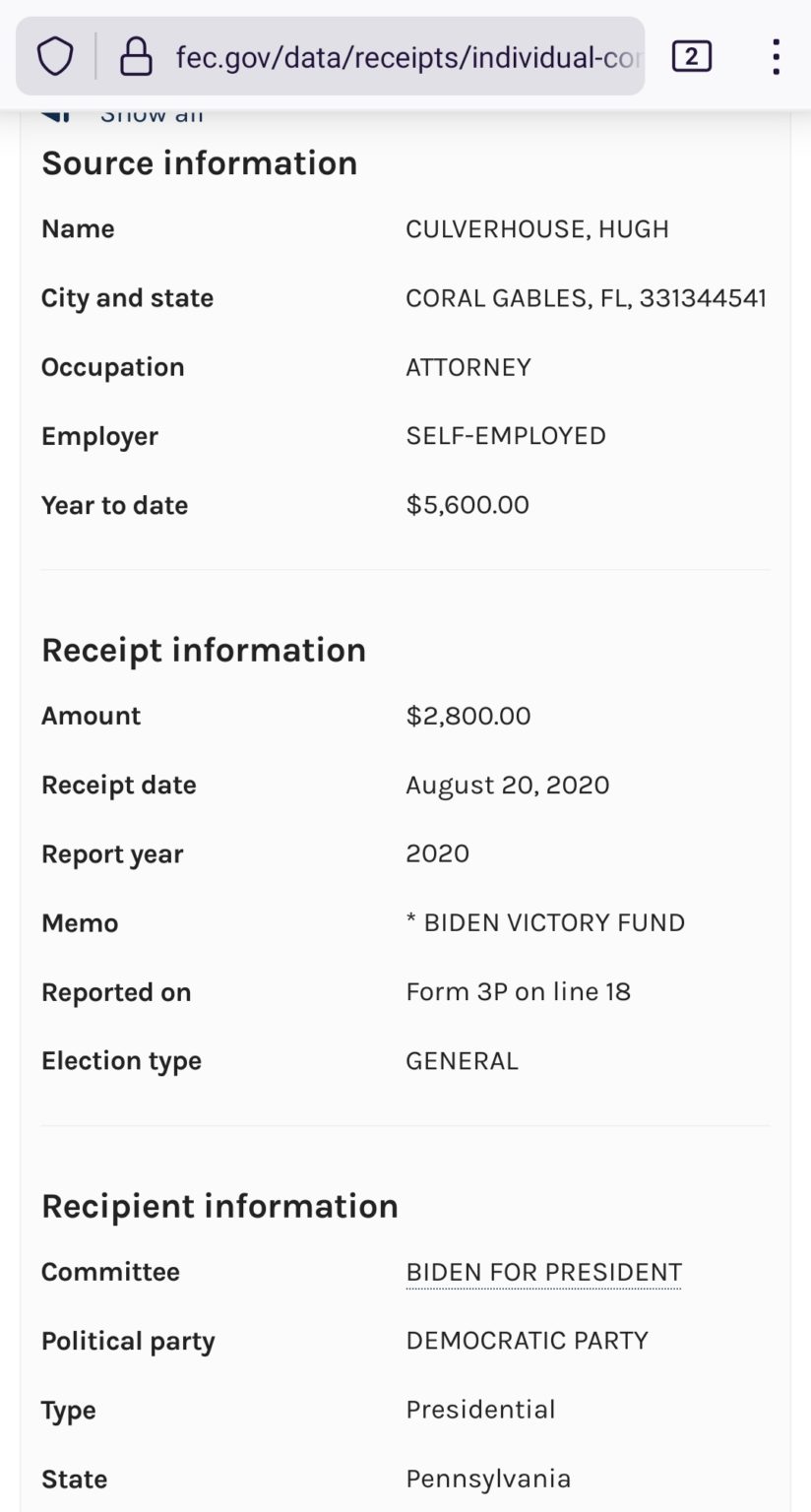 Katie Britt is running on her "conservative Christian values" and has claimed she will advocate for a pro-life agenda in the United States Senate. But conservatives remain skeptical, as Britt has garnered support from Senate Minority Leader Mitch McConnell (R-KY), as well as numerous other establishment insiders.
McConnell recently signaled that he is open to working with the historically unpopular Democrats on gun control legislation, a position that could not be further from the views of conservative voters. Conservative critics fear that Britt will be just as fickle if elected.
A spokesperson for former candidate Mike Durant — who missed the runoff threshold and has signaled that he will endorse Mo Brooks — said Katie Britt is a "political insider" whose campaign is "fueled by pro-abortion donors" and the "Washington establishment."
"Alabama needs a pro-life conservative fighter in the Senate to ensure we overturn Roe v. Wade, not weak-kneed insider Katie Boyd Britt," the Durant campaign said in a statement, according to Alabama.com.
Katie Britt, who has refused to debate the surging Mo Brooks, has received over $2 million in funding from a SuperPAC affiliated with McConnell.