Last Updated on July 10, 2022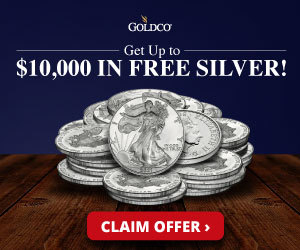 Trump-endorsed Arizona State Senator Wendy Rogers has a big lead against her GOP primary opponent, fellow incumbent State Senator Kelly Townsend, according to a new poll. Though the candidates are sitting state legislators, last-minute redistricting drew them both into a new 7th Legislative District, where Rogers and Townsend will face off in the August 2nd primary for the GOP nomination.
Arizona State Senator Wendy Rogers, who currently represents the 6th Legislative District, helped spearhead the state's historic 2020 Election Audit and continues to serve as a key figure in the nationwide election integrity and America First movements as a whole. Endorsed for office by 45th President Trump, Rogers has been a frequent target of left-wing censors, corporate media publications, and the uni-party establishment.

Though her primary opponent, 16th District State Senator Kelly Townsend, previously masqueraded as an America First conservative and declared a 2022 run for Congress, she dropped out of that GOP primary race after failing to secure the endorsement of 45th President Trump. In launching her State Senate re-election bid in the redrawn 7th District, Townsend attacked Rogers and her supporters while taking up the talking points of the radical left, calling Rogers "un-American" and comparing her to "white supremacists" in reference to her America First activism.
With Kelly Townsend unable to land the endorsements of President Trump and those in his inner circle, while reportedly suffering from severe fundraising woes, The Arizona Republic – not a right-wing publication by any means – has predicted that Senator Wendy Rogers will "wipe the floor with Sen. Kelly Townsend" on primary election day.
That statement appears to be backed up big time by recent polling data, which shows Senator Wendy Rogers holding an absolutely massive lead over Townsend less than a month out from the GOP Primary. According to the results of the Interactive Voice Response poll, 48.2% of respondents say they support Rogers for the nomination. While 33.8% of respondents said they're undecided, just 17.9% said they're committed to voting for Townsend, putting Wendy Rogers firmly in the driver's seat.
"I just did an IVR poll of my race for re-election," Rogers posted to Twitter, disclosing that the poll surveyed Republicans as well as likely independent voters. "We are seeing a major trend of undecideds breaking towards yours truly. I love you all," Rogers went on to write in the tweet.
I just did an IVR poll of my race for re-election – called Republicans & likely Independent voters. Of the people who said they will vote in the primary, here are the results. Also we are seeing a major trend of undecideds breaking toward yours truly. I love you all. #LD7 pic.twitter.com/GZVSIbUjXP

— Wendy Rogers (@WendyRogersAZ) July 8, 2022
In addition to 45th President Donald Trump, Wendy Rogers has been endorsed by a laundry list of prominent America First conservatives and Trump allies. Among them are Arizona Congressman Paul Gosar, Trump-endorsed Arizona Gubernatorial candidate Kari Lake, Trump election attorney Jenna Ellis, and the wildly popular news show host, Stew Peters.
Despite her lack of Trump support and recent employing of far-left talking points, Townsend still tries to link herself to President Trump in the eyes of voters through her campaign social media accounts, recently posting a graphic to Facebook of President Trump that read "we are taking this country back." Nowhere in the post did Townsend mention Trump's refusal to back her campaign.
Endorsements are picking up steam. Our movement is STRONG! Thank you all so much for the support. #MAGA #LD7 #AZPol pic.twitter.com/9fqgKQ7QLo

— Wendy Rogers (@WendyRogersAZ) July 5, 2022
Though she couldn't get the endorsement of President Trump, Kelly Townsend does boast that of Arizona GOP establishment figure Matt Salmon, a former member of Congress who has been tied to the CCP and opposed the construction of America's southern border wall. Earlier this year, Salmon called on Rogers to resign from her elected office over her election integrity activism and supported the uni-party establishment's move to censure her in the State Senate. Townsend too has adopted that position as of late, telling the State Senate in a floor speech that she would have joined in voting to censure Rogers, had she only been at work on the day of the vote.