Last Updated on December 3, 2021
The Food and Drug Administration (FDA) has released the first batch of documents related to Pfizer's COVID-19 vaccine program after a federal judge ordered that they must comply with a massive FOIA request.
The request was filed by the Public Health and Medical Professionals for Transparency group, which consists of more than 30 professors and scientists. They requested any and all data that factored into the agency's decision to authorize Phizer's vaccine for emergency use.
"The entire purpose of the FOIA is to assure government transparency," the plaintiffs argue. "It is difficult to imagine a greater need for transparency than immediate disclosure of the documents relied upon by the FDA to license a product that is now being mandated to over 100 million Americans under penalty of losing their careers, their income, their military service status, and far worse." The FDA was ordered to comply after challenging the request in court. The agency had previously stated they would need a whopping 55 years to process the request.
An official Pfizer document titled Cumulative Analysis of Post-Authorization Adverse Event Records Reports, obtained via the request, contains data on adverse reactions to the vaccine. According to the document, there were tens of thousands of adverse effects to the vaccine recorded over a 90-day period from December 1st. 2020 – February 28th, 2021.
Over this period, there were 1,403 cases of cardiovascular issues, accounting for 3.3% of the data set.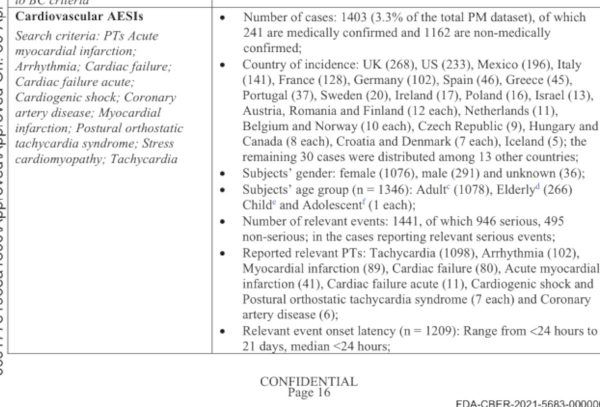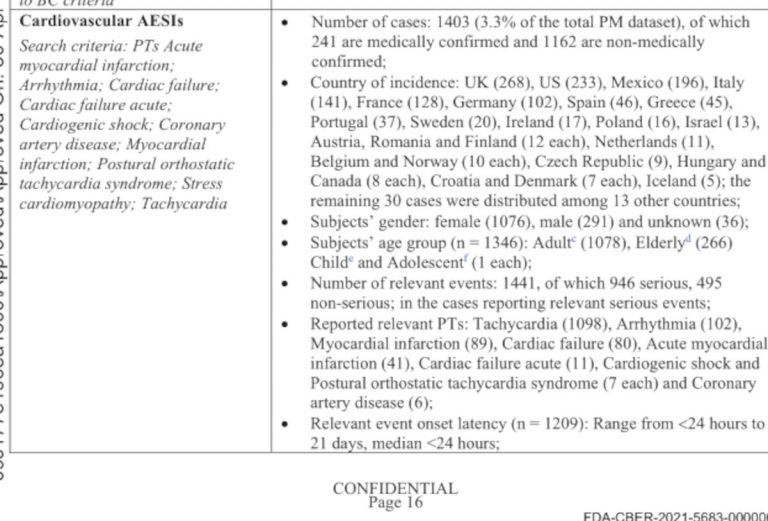 More alarmingly, there were also 1,223 recorded fatalities over the 90-day time period.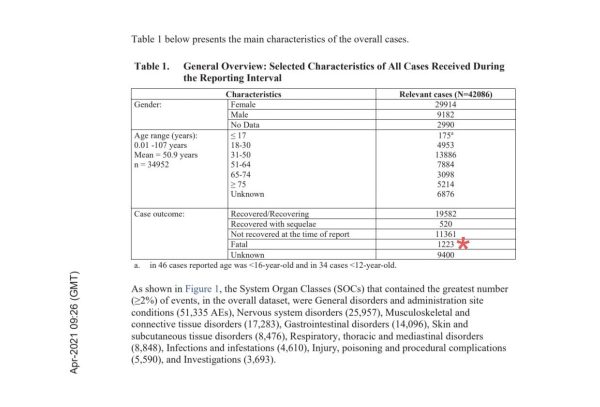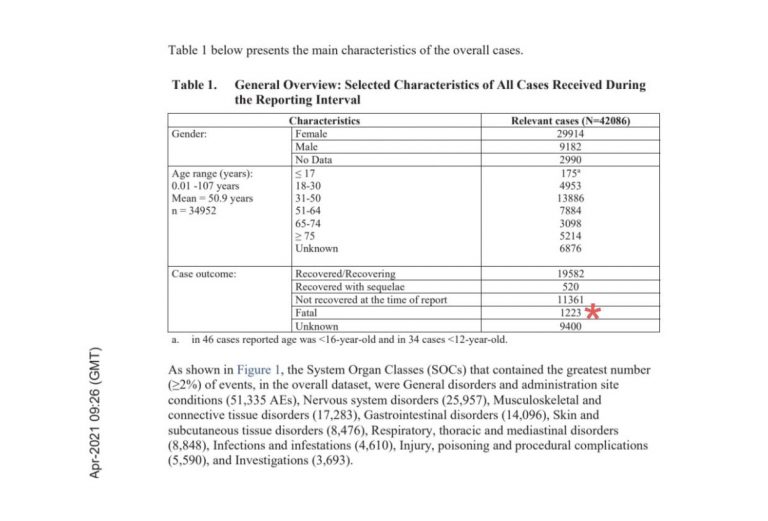 The data only included "serious" adverse effects. Any side effects deemed "non-serious" were to be processed within 90 days in a separate report. Data included in this document was also collected voluntarily, according to the document's methodology section.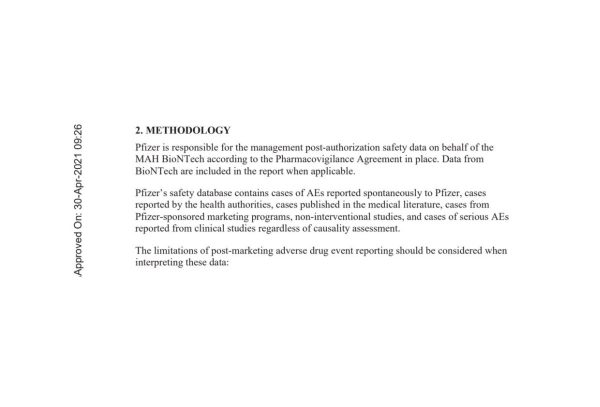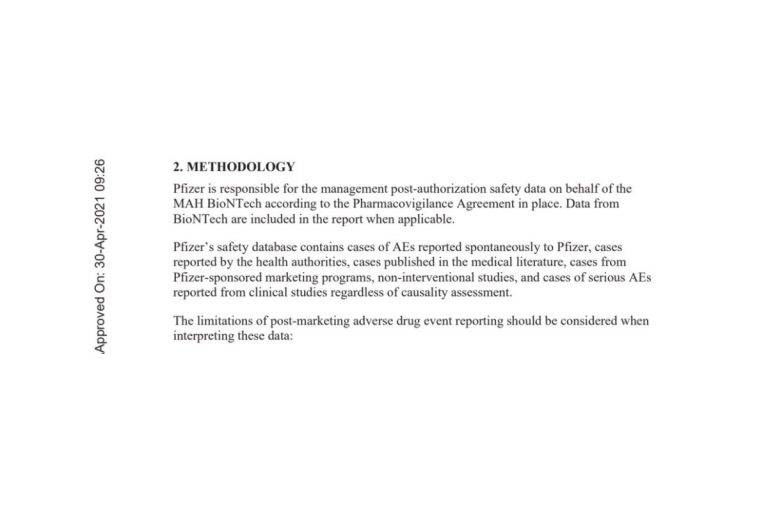 Nevertheless, the paper concludes that the "review of available data" deemed the vaccine safe and ready for market. Emergency use was authorized by the FDA soon after.
More documents will be released in the coming weeks. Public Health and Medical Professionals for Transparency filed another motion that would force the FDA to expedite the release of requested documents.