Last Updated on February 4, 2020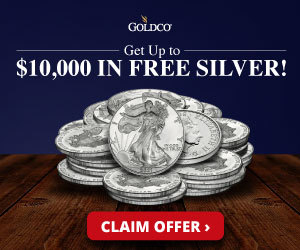 Mere moments after President Donald Trump had First Lady Melania Trump present iconic conservative talk radio host Rush Limbaugh with the Presidential Medal of Freedom, people started crying about it on Twitter.
The Presidential Medal of Freedom is the nation's highest award a civilian can receive, and the contingent of Those Who Are Professionally Mad Online who have no chance at ever receiving the award are mad that Limbaugh received his.

Many of the tweets listing Limbaugh's perceived list of social offenses can actually be interpreted as enthusiastic endorsements of a man who made a living producing original, edgy political humor and commentary.
Over the years, Rush Limbaugh created propaganda and lies, said a lot of racist, homophobic, sexist and evil shit including calling a female student a "slut" and making fun of Michael J. Fox's mannerisms which come from Parkinson's.

The Medal Of Freedom has lost all meaning.

— Ricky Davila (@TheRickyDavila) February 5, 2020
Called Obama a "magic negro"
Called 12 yo Chelsea Clinton a "dog"
Mocked Michael J Fox's Parkinson's
Called an activist a "slut"

Gets Medal of Freedom from Trumphttps://t.co/Cql4VzFOJr

— The Tennessee Holler (@TheTNHoller) February 5, 2020
Sorry. I will never stand up and cheer for racist Rush Limbaugh. #SOTU https://t.co/xKZeTLTw1n

— Keith Boykin (@keithboykin) February 5, 2020
Other responses were more generic, using the standard racialized lexicon of the modern left.
In case you were wondering how I'm doing with my nausea, trump just awarded racist Rush Limbaugh the Presidential Medal of Freedom.

And Melania pinned it to him.

So, about 4 barf bags. #SOTU

— BrooklynDad_Defiant! (@mmpadellan) February 5, 2020
#RushLimbaugh wins the medal of freedom! Tell me! When has a rich, racist white dude not been free? #TeamDl

— DL Hughley (@RealDLHughley) February 5, 2020
Rush Limbaugh is an abusive, racist, hateful, misogynistic, lying, entitled and despicable man. Unreal that people find this okay.

— Joshua Gale (@joshuafett75) February 5, 2020
Limbaugh stated that he does not use Twitter because it is the "the cesspool of the internet" and a "repository for the … endless parade of  human debris" almost five years ago in 2015:
They wait for somebody to send 'em a fax telling them what the news is or what the story is or what have you. This phenomenon of trolling Twitter is because a lot of newsmakers post little thoughts on Twitter, and they make the news. Twitter has actually become a source, if not a source authority, for many Drive-By Media — and, of course, Twitter has become a cesspool. Twitter is a literal cesspool. Twitter is the place… The question is raised about our culture frequently: Is it really rotting?

Is it really deteriorating this fast, or has it always been the way it is, there just was never an Internet where these people could display themselves? In other words: Have we always had a certain percentage of the population that are reprobates and absolute losers — mean-spirited, trolling, foul mouth jerks — or has Twitter created them? Has the Internet and the anonymity that accompany it created this kind of behavior? It's a question that nobody really knows the answer to.

Has it always been there? Have people who think this way and act this way always been there, but nobody knew because it was never reported and because there was no outlet for them, but now with Twitter (and to a lesser extent Facebook and any other number of places you go in social media) anybody can go on and say or do anything? They do. It has become a cesspool. Twitter is a repository for some of the… It's an endless parade of human debris, in many cases.
It seems that Twitter is still very bothered by Limbaugh's remarks.