Last Updated on August 29, 2023
The roughly 90-acre plot of land owned by Rich Men North of Richmond singer and songwriter Oliver Anthony in Prince Edward County, Virginia is barely worth $1,000 an acre, according to property records kept by the local government.
According to local land records, Rich Men North of Richmond performer Oliver Anthony, under his given name of Christopher A. Lunsford, owns 92 acres in rural Prince Edward County, Virginia, near the town of Farmville.
The records indicate that Oliver Anthony purchased the tract of land in May of 2019, at an average cost of $1,300 per acre and according to a 2021 assessment of the property, the land is fully valued at $119,800.
Anthony's land is zoned for agriculture, though no form of no land use is listed in the property records and the property's occupancy level is "vacant", as of the most recent assessment, the records say, indicating that no permanent structure has been built on the property.
The lack of a permanent structure jives with statements that Olvier Anthony has made regarding his own background.
The former blue-collar worker has stated several times that he has largely withdrawn from the hustle and bustle of modern life, having left his old job and sold his former home to purchase cheap land and a cheap camper with his girlfriend to live an off-the-grid lifestyle.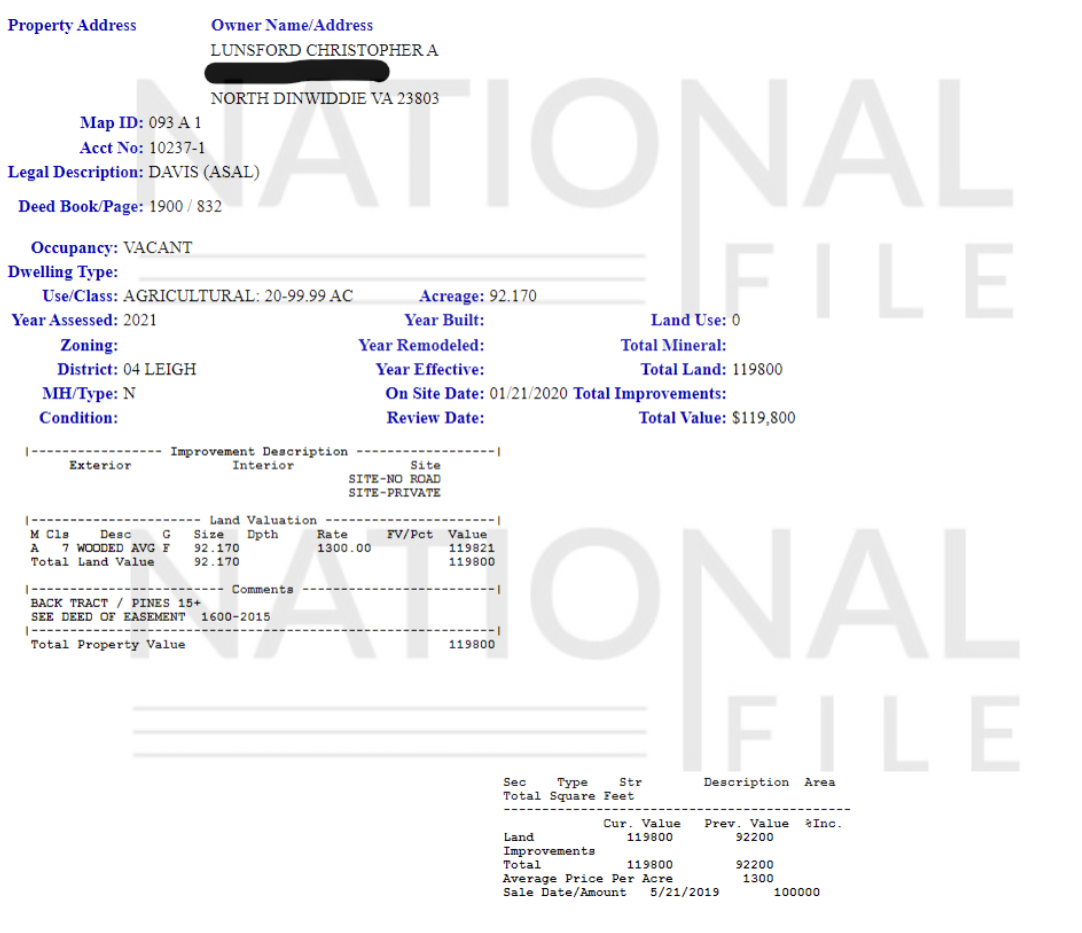 Oliver Anthony has shot to fame in recent weeks after his song, Rich Men North of Richmond went mega-viral online, raking in millions of views in just a matter of days and drawing legions of fans who have dubbed the song an anthem of the working-class American men and women long forgotten by the government elites inside the D.C. beltway.
Though Fox News has attempted to adopt the song as an anthem of Koch Brothers-style conservatism, using it in a GOP presidential debate question given to Ron DeSantis, Anthony has pushed back on this, saying that he wrote the song about the very type of people who were standing on the presidential debate stage, regardless of partisan affiliation.
Listen to Rich Men North of Richmond HERE