Last Updated on March 19, 2020
The New York Times is attempting to obscure the birthplace of the deadly Coronavirus outbreak. The onetime newspaper of record recently altered the title of its "Wuhan Coronavirus Map" to call it simply "Coronavirus Map," as the progressive media accuses President Donald Trump of xenophobia for correctly identifying the pandemic as a Chinese virus.
The Times also altered the name of its map in its February 2 article on the virus, as discovered by independent journalist Jeryl Bier.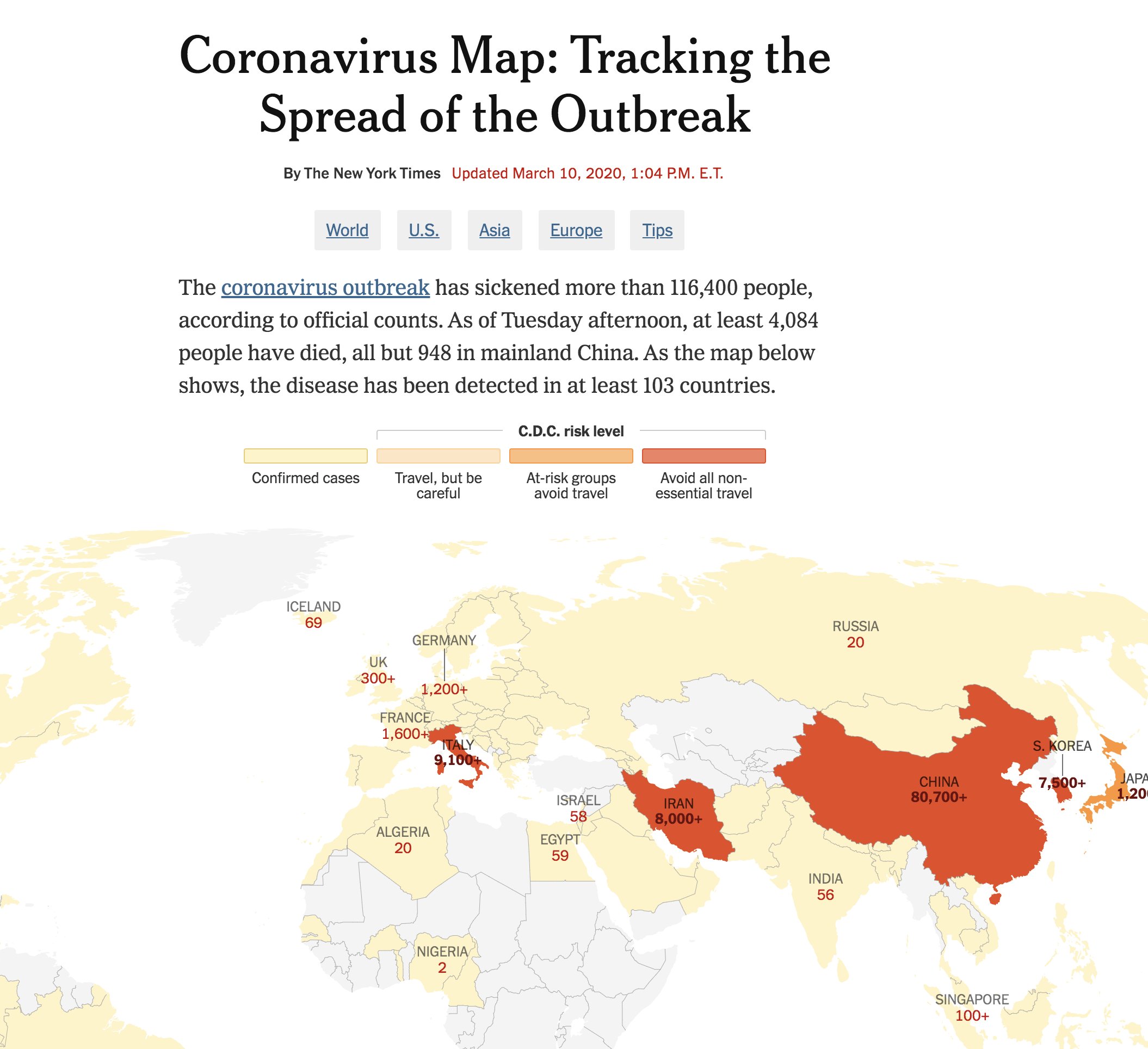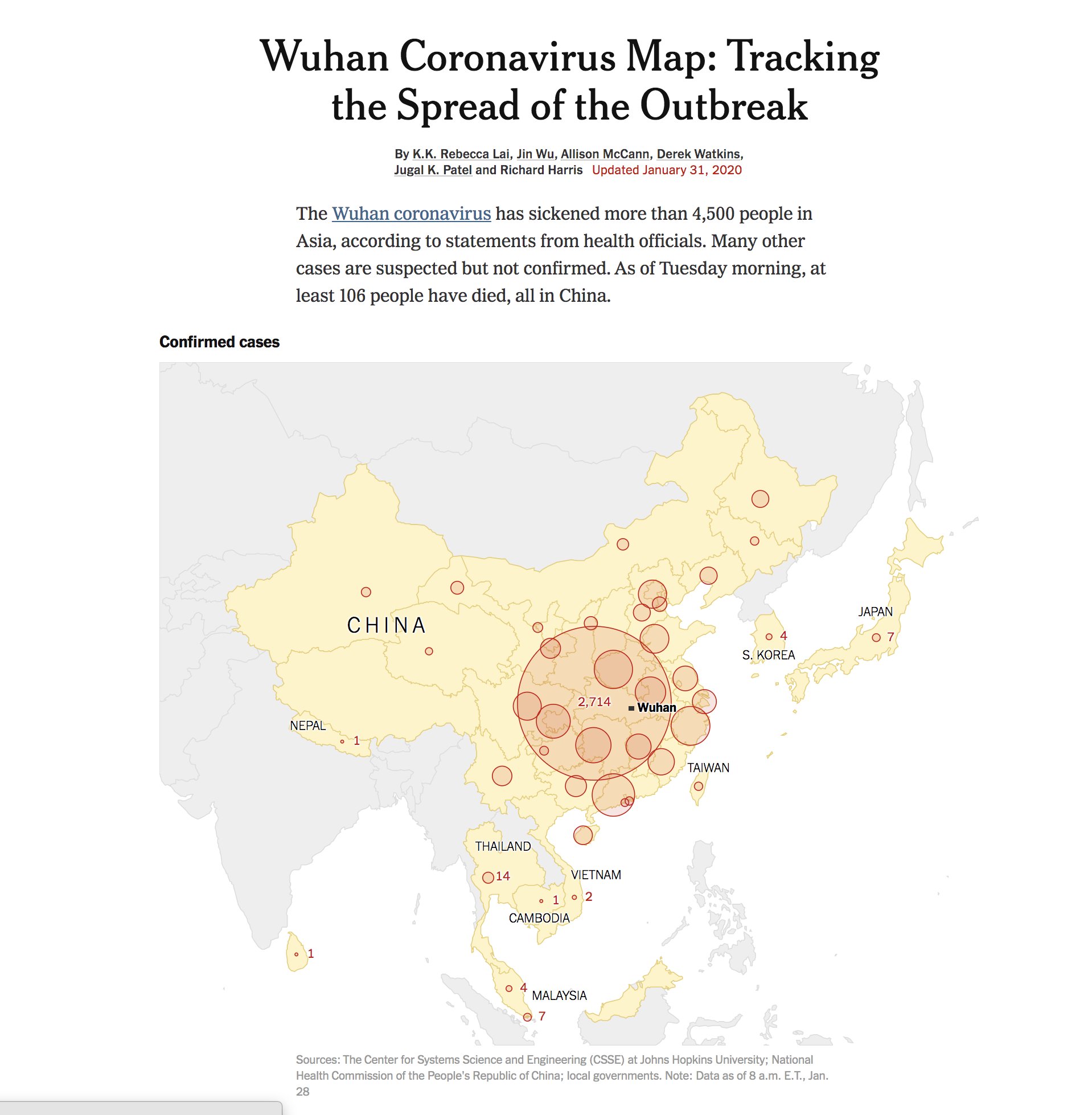 One America News' Chanel Rion pointed out the media's hypocrisy in her question to President Trump at Thursday's press briefing.
Good work my friend @ChanelRion best reporter in the room!https://t.co/Jv6cW4fYfS

— Patrick Howley (@HowleyReporter) March 19, 2020
President Trump has not caved to the media's fatuous pressure about what to call the Virus.
Trump was asked about the "Kung Flu" accusation and still no one will name the official. pic.twitter.com/zQkr1g4ZQ3

— Kate Hyde (@KateHydeNY) March 18, 2020