Last Updated on April 23, 2022
A New York state appellate court on Thursday ruled that the state's newly submitted congressional map illegally favored Democrats and "was drawn to discourage competition." The state will now have one month to submit a new map.
New York Democrats, who have supermajorities in state Senate and Assembly, will challenge the ruling in the Court of Appeals.
"It's a victory for our contention that the Legislature violated the [state] Constitution when it drew the lines for Congress," said John Faso, a former congressman who is advising Republican plaintiffs in the case.
The appellate court did not throw out newly drawn maps for state Senate and Assembly, which Republicans have also accused Democrats of gerrymandering. A 2014 amendment was added in hopes of effectively outlawing the practice, though Republicans have said this is not being enforced properly.
Mike Murphy, a spokesman for state Senate Democrats, praised the appellate court for upholding its Senate and Assembly maps. "We are pleased the Court upheld the legislature's process and the right for the legislature to enact these maps," Murphy said.
Murphy is confident that the freshly drawn New York state Congressional maps will be accepted by the Court of Appeals. "The newly drawn Senate and Assembly maps are now valid. We always knew this case would end at the Court of Appeals and look forward to being heard on our appeal to uphold the Congressional map as well."
According to the ruling, the court factored in testimony from an elections analysis expert, a comparison of the 2012 and 2022 maps and "evidence of the largely one-party process used to enact the 2022 congressional map."
Furthermore, the court argued that Republicans were granted virtually no input on redistricting. Not a single Republican lawmaker voted for New York's new Congressional maps, which was also noted by the court.
The ruling noted that under the 2022 New York congressional map, there are four Republican majority districts and 22 Democratic majority districts. This is a stark contrast with 2012's maps, which included eight Republican districts and 19 for the Democrats.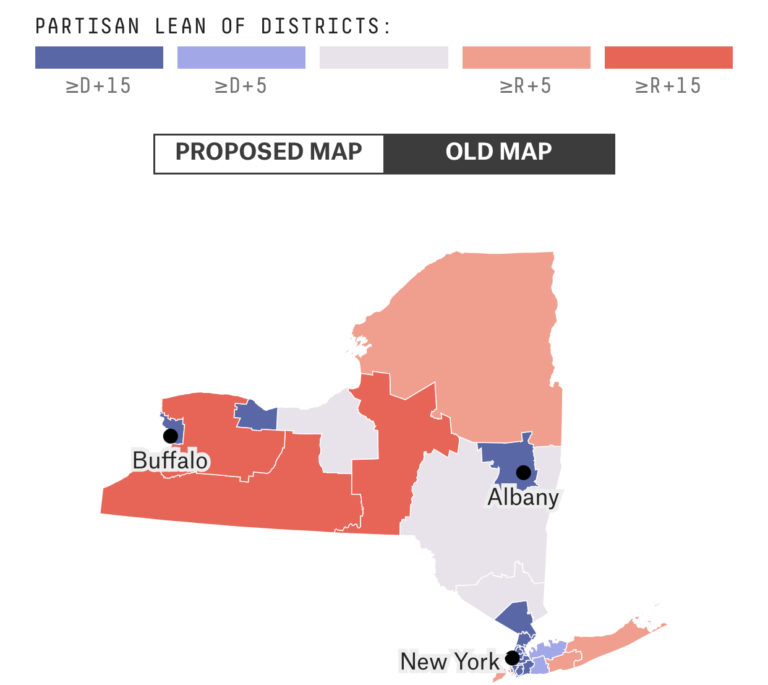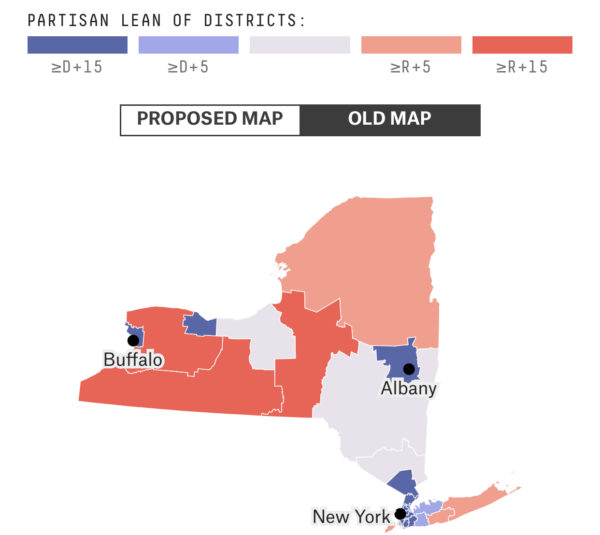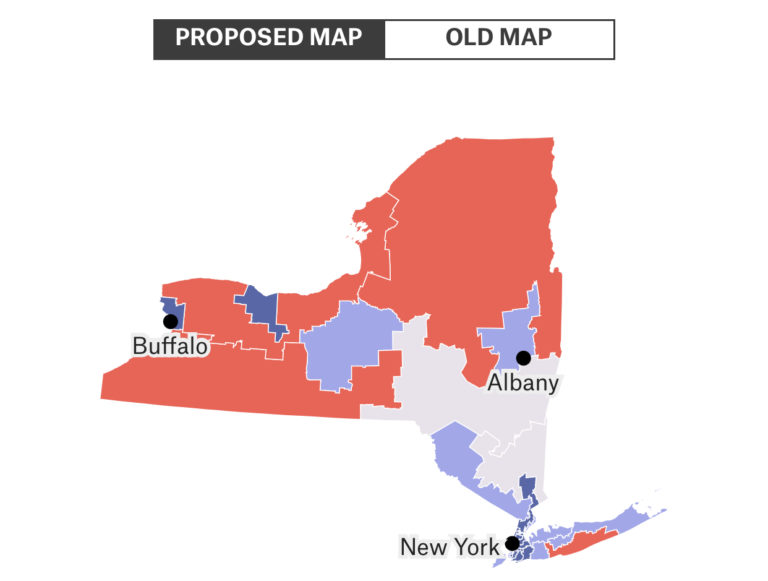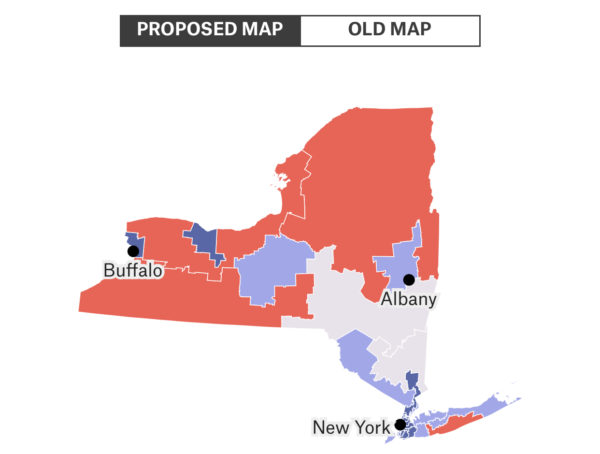 Elections expert Sean Trende testified that New York's maps were skewed to favor Democrats. Trende largely relied on a "computer simulation accepted in other jurisdictions and data-driven metrics," in order to come to his conclusions, the ruling states. The elections expert ultimately found that "the enacted 2022 congressional map was drawn to disfavor competition and favor Democrats."
New York Democrats have defended the maps by arguing that significant changes were necessary because the state congressional delegation will be shrinking from 27 to 26 members as a result of the 2020 Census.
In addition, Democrats have denied allegations that partisanship played a role in drawing maps that likely grant them 22 of the state's 26 districts.