Last Updated on February 24, 2023
New York City is asking its residents to give up their bikes, helmets, and locks to illegal aliens so that the illegals can move through America's biggest city with as much ease as possible.
New advertisements funded by the City of New York and appearing on electronic ad boards at bus stops and along sidewalks are asking the city's residents to give up their own property to "help" illegal aliens, who the city ridiculously refers to as "asylum-seeking folks," to "move around" with ease.
"Bike New York is looking to receive, repair & distribute bikes, helmets, locks & lights to help asylum-seeking folks move around," the "Recycle-A-Bicycle" advertisement reads. "Donations will be accepted until February 28."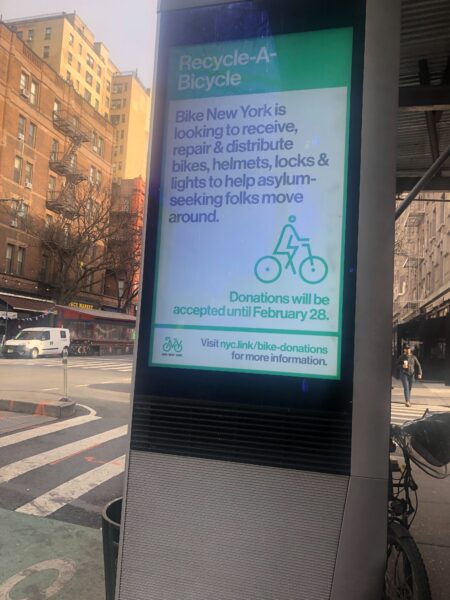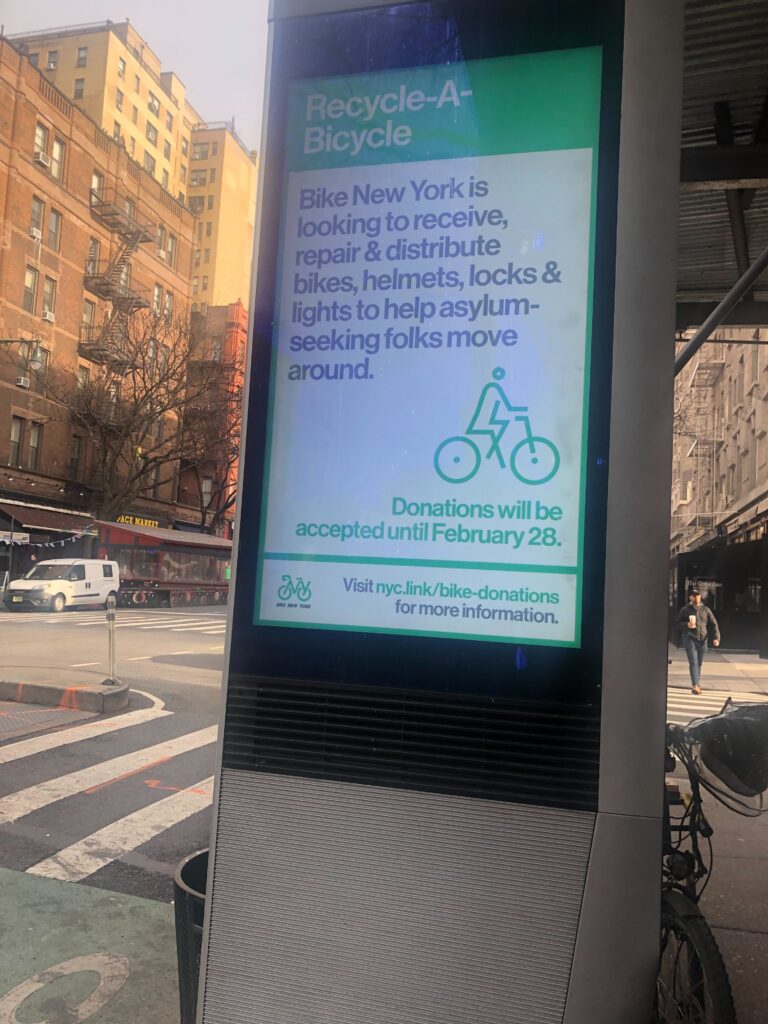 Headed up by "Bike New York," the bicycles for illegal aliens program is working in direct partnership with the Mayor's Office of Immigrant Affairs, the New York City Department of Transportation, and other government entities to get bikes into the hands of illegals.
In a public statement made announcing the program on the Bike New York website, the government-partnered organization says the purpose of their program is "to oversee a large-scale effort to receive, repair, and distribute donated bikes to recent arrivals from the southern border," (aka illegal aliens who have been bussed to New York City by GOP Governors) and "to provide an inexpensive and convenient way for them to access the jobs and services they need to get settled and acclimated in their new homes."
"Those who receive a bike," the statement goes on to say, will receive a taxpayer-funded helmet for free, "courtesy of New York City DOT," as well as a bike lock and bike lights.
Illegal migration into the United States has become a lucrative business for third-worlders, especially after GOP Governors like Greg Abbot and Ron DeSantis have moved to bus illegals even further into the United States, practically ensuring that they'll never be deported and that they'll receive massive taxpayer-funded services in blue cities like New York.
Under Mayor Eric Adams, New York has housed the busloads of illegals ferried into the city in privately-owned hotels, which they've quickly destroyed, making the buildings unsafe and unsanitary.
One hotel employee described to the New York Post how the illegals had turned his place of work into a violent, drug-infested "free-for-all," where "total chaos" reigns supreme.