Last Updated on February 17, 2022
Capitol Police launched exploding flash grenades into a crowd of peaceful January 6 protestors, as seen in exclusive footage released by the Gateway Pundit.
Gateway Pundit's Jim Hoft reported "On Jan. 6 Capitol Police started firing flash grenades and rubber bullets at peaceful protesters with US and MAGA flags."
In the video, viewers can see in slow-motion that Capitol Police appeared to launch a flash grenade into the America First crowd of men, women, children, veterans, and the elderly. After a bright flash, smoke engulfs the protestors as they cover their eyes and face and  scramble for safety.
"These are fucking American flags! American people standing out here protesting the right way, and we're getting treated like fucking, like we're not citizens," said Kash Kelly, a former gang member and founder of the Streetlights Unity Movement and Foundation in a separate video. "Get the girls out of here, there throwing flash bangs from over here. Get the girls out of here, come on!"
"Un-American, that's what this shit is," continued Kelly.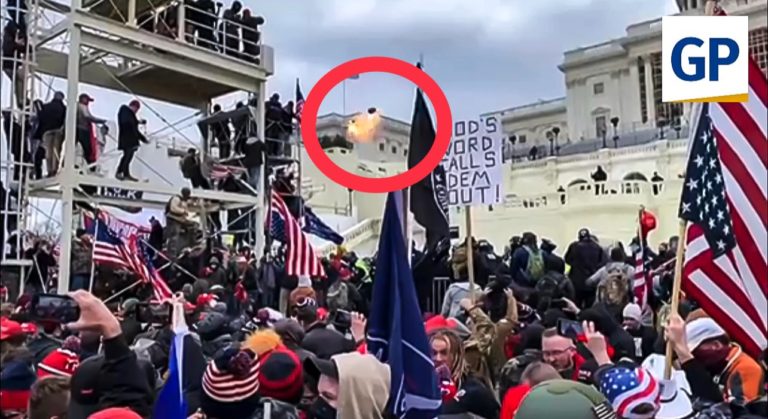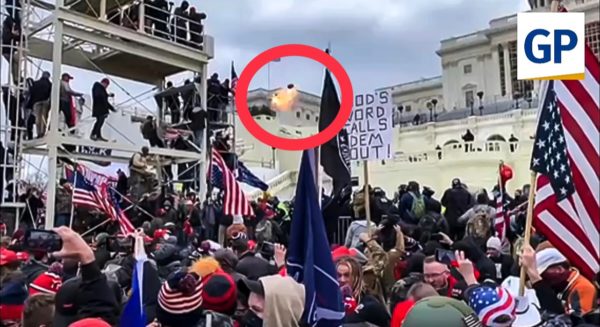 Senator Ted Cruz recently called January 6 a "terrorist attack" and fully supports the law enforcement investigation and prosecution of "anyone involved," as National File reported. "Everyone who attacked the Capitol must be prosecuted to the fullest extent of the law and brought to justice," said Cruz in a Facebook post.
Despite prominent figures in both the Democrat and Republican parties repeatedly referring to January 6 as a "terrorist attack" and the protestors as "insurrectionists," constitutional experts have said the events leading up to and following the 2020 November election constitute what was described as an "insurrection going on inside of the entire government," according to Constitutional Attorney Ivan Raiklin.