Last Updated on January 30, 2022
In Pennsylvania, mega-donor Paul Martino poured exuberant amounts of cash into school board races during the 2021 election cycle. "I am committing to writing up to 50 $10,000 checks to 50 concerned parents, activists, and organizers across the state who want to start their own political action committees and influence their school board races," Martino said last August.
In order to do so, Martino partnered with Clarice Schillinger, an activist who founded the Keeping Kids in School PAC. "We are a bipartisan, diverse, multi-county community of thousands of parents, grandparents, and caregivers in Pennsylvania who are fighting for our children not to become a forgotten generation," reads the group's mission statement.
Their primary aim was and is to keep schools open for in-person learning at all costs. "We believe that a full return, five days a week, in person instruction should be a CHOICE for families and is ESSENTIAL for our children's welfare," the mission statement continues. "We also believe that advocacy for full time, in person education starts with school boards, and we serve to support individuals running for school boards and local government offices who want to keep our kids in school."
With Schillinger, Martino founded the Back To School PA PAC. The group backed several Republican candidates and organizations this past cycle, but Martino was proud to point out that nearly one third of the candidates/organizations backed by the PAC were Democrats. In interviews, both Martino and Schillinger touted this figure while Martino told The Delaware Valley Journal that the group's staff was "politically mixed."
One Democrat group that received a check from Martino and Schillinger's PAC was BlackWall PA, a self-described "black diaspora progressive" organization with links to Stacey Abrams. "Along with our allies, we are unapologetically pushing a black diaspora progressive agenda," reads the group's mission statement. "Allies" listed by BlackWall PA include "social justice groups" and "anti-racist individuals."
Among the group's aims are the banning of "hate symbols", reparations and creating a "pipeline of jobs" for those who have criminal records. The group is also an advocate of the 1619 Project and calls for the "re-education of our children about the country's history by placing the consequences of slavery and the contributions of black Americans at the very center of the United States' national narrative."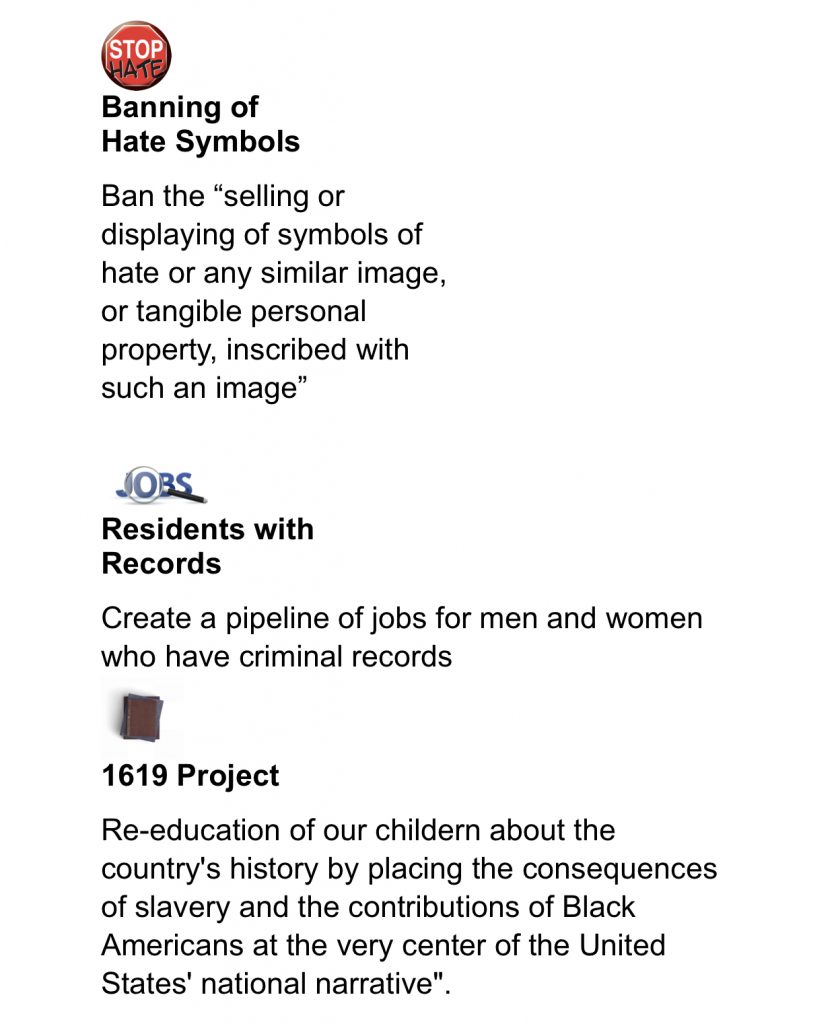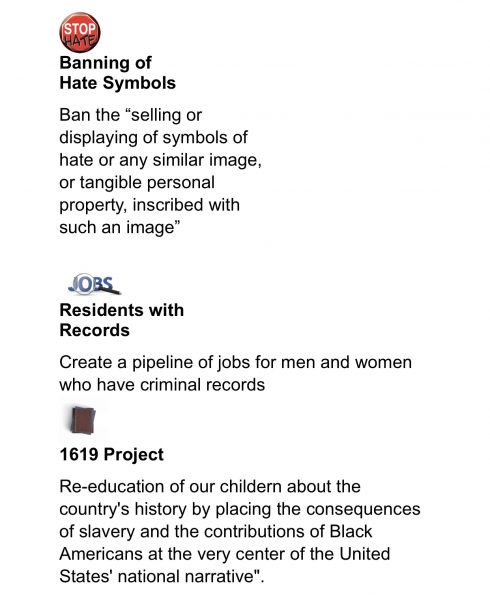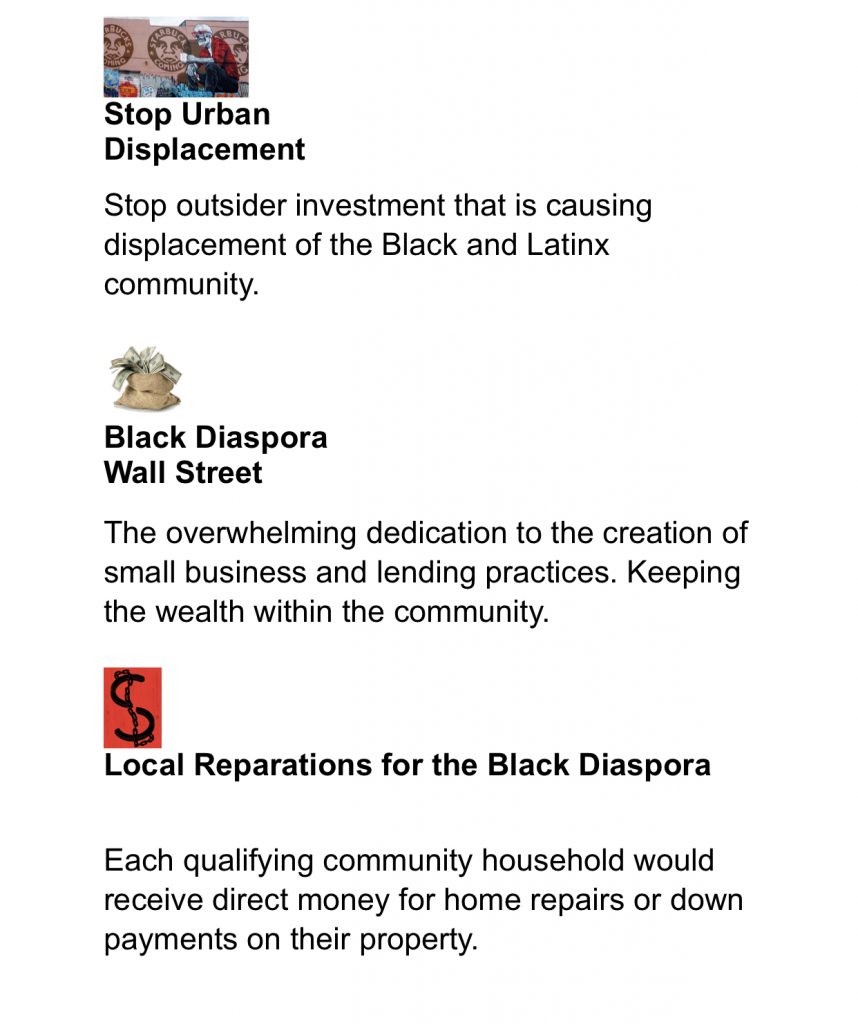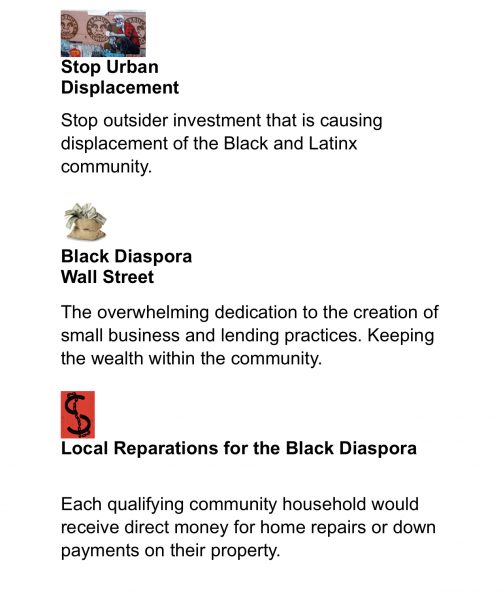 BlackWall PA received $10,000 from Back To School PA and were presented with a ceremonial check by Martino and Schillinger in Harrisburg this past October. BlackWall and other recipients received training sessions, guidance on setting up a political action committee and access to a Slack channel where the PACs could communicate. "So not only are we giving them money, we're actually giving them access to our resources to teach them how to effectively run and campaign on this issue," Martino said.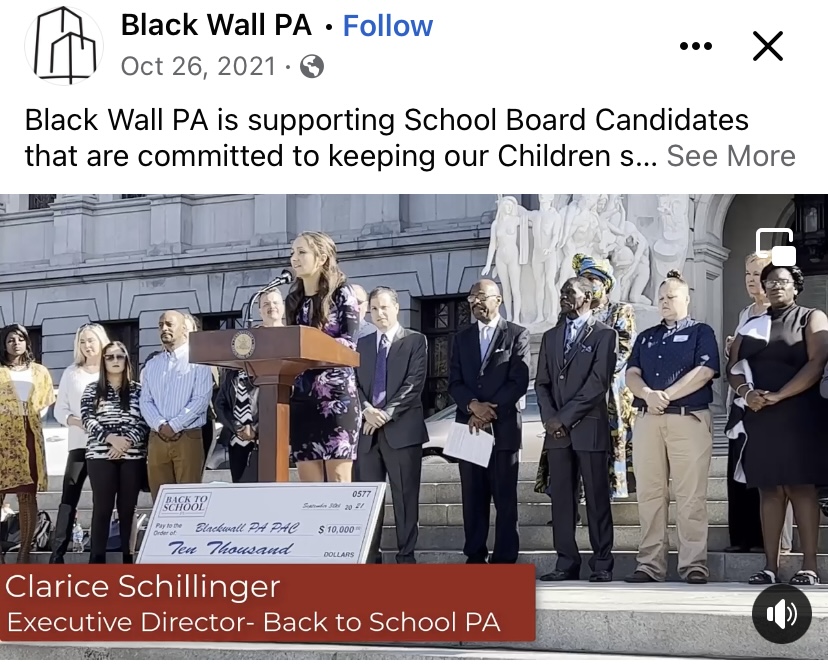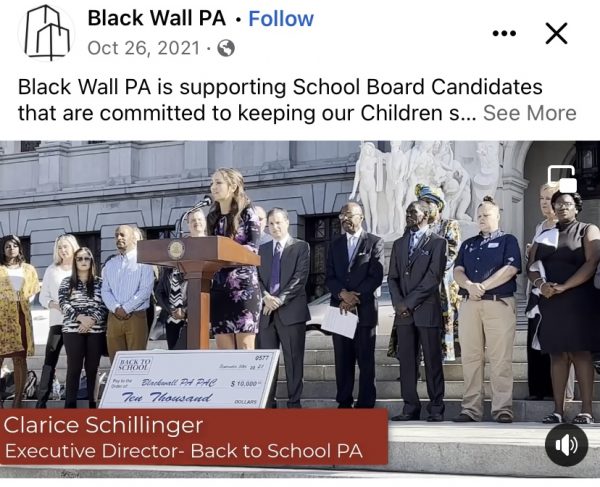 Martino and Schillinger proudly claim that their efforts are "bipartisan" and "big-tent." Both focused on lockdowns and in-person learning but have distanced themselves from other issues, such as critical race theory-based curriculum and mask mandates. "The fact that we've made this broad tent is what I'm excited about, and we explicitly stay away from those other issues," Martino told the Delaware Valley Journal in November.
Schillinger — who recently announced her candidacy for Lt. Governor — has made similar statements. "We didn't support regions and parents based on the winnability of their districts. We didn't support groups based on wedge issues like masking or CRT. We supported those who aligned with us on a single issue of keeping our schools open, regardless of party," Schillinger said this past November.
To date, Back To School PA has donated $15,510.24 to Schillinger. Martino personally provided most of the PAC's funds with a $560,000 donation this past August. The tech CEO has donated to political campaigns in the past, including U.S. Rep. Brian Fitzpatrick (R-PA), who voted in favor of establishing a congressional January 6th Commission.