Last Updated on December 5, 2019
A man from Washington who was red flagged over "Joker" memes he posted on social media, has had his guns returned on the order of a judge.
In October, 23-year-old Charles Donnelly, of Redmond, Washington, fell foul of Washington state's Extreme Risk Protection Order, one of many red-flag laws, for making social media posts relating to "Joker", and had multiple guns seized from him as a result.
As National File previously reported, "one ticket for Joker please" was a popular meme at the time, posted by many fans of the film:
https://twitter.com/tradstolfo/status/1167909850518441986
One ticket to the joker movie please pic.twitter.com/95pp7zH6bv

— DJ Evil Karl (@HammerFist3) October 8, 2019
one ticket to joker? one moment sir, can you please give us the names and and phone numbers of at least three of your sexual partners? pic.twitter.com/M2KI4r8xoz

— cucmber mike (@oh__es) September 25, 2019
Donnelly decided to join in, and posted a photo of himself posing with two AK-47s: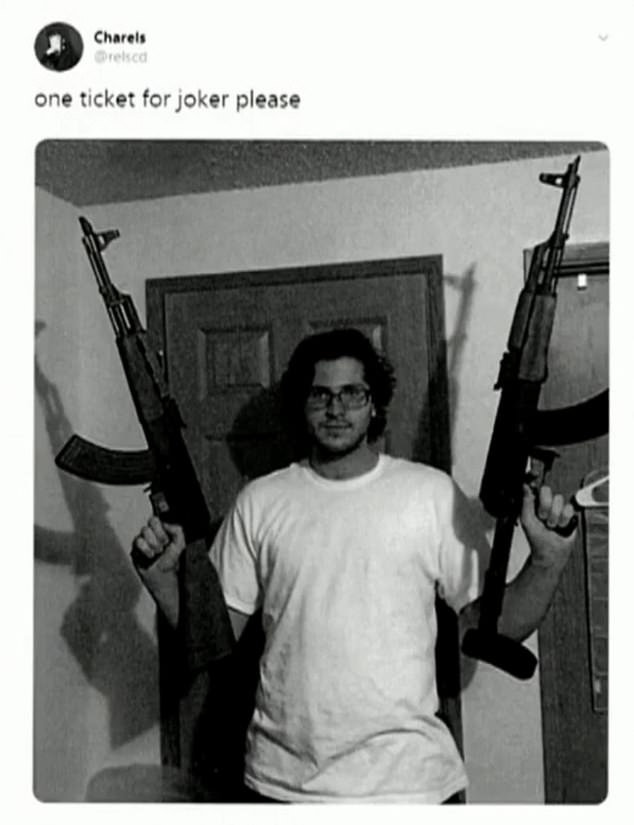 READ MORE: Democrats Want Red Flag Laws for Everyone Except Gang Members
The police did not find it as funny as Donnelly did, and claimed that he was therefore at risk of becoming a mass shooter:
With the upcoming release of the movie that (suspect) indicated he would bring firearms to, the Redmond Police are troubled that moviegoers may be at risk of serious injury or death if (suspect) continues to have access, possession or ability to purchase firearms.
Prosecutors also took into account previous satirical posts by Donnelly from 2017, such as "shoot any woman any time for any reason" and "kill all women". It has yet to be seen whether any one of the hundreds of thousands of people who have posted "kill all men" on Twitter have had their constitutional rights infringed.
Three handguns and three rifles were seized from Donnelly's home under the ERPO legislation, even though he had no prior criminal history or any previous contact with the police. Approved by Washington voters in 2017, the ERPO or red flag laws, allows police or family members to petition a judge to temporarily seize weapons from somebody if they are a danger to themselves or others.
READ MORE: 39 South Carolina Legislators Plead With President Trump to Oppose Red Flag Laws
Appearing in court, Donnelly and his lawyer, Derek Smith, argued that his posts were clearly satirical in nature. Donnelly said that he did not regret what he posted online, and was surprised that the authorities took his jokes seriously, and violated both his First and Second Amendment Rights.
Smith told the court that "it is crystal clear to Mr. Donnelly that the state is looking over his shoulder, watching everything that he posts, and that if they don't follow the joke, then they are going to come after him for a violation of his rights."
Judge Averil Rothrock agreed with their arguments. Even though there may have been an implied threat in the photo, the state did not meet the burden of proof requirements to warrant the ERPO, he said. "The statute is not written such that the court can give the benefit of the doubt to law enforcement at the expense of Mr. Donnelly," Rothrock explained.
READ MORE: President Trump Showed "Joker" At The White House And Liked It
It seems that the mainstream media has been proved wrong, who feverishly speculated in the weeks before the film's release that somebody would commit a mass shooting during a showing. In fact, "Frozen 2" has turned out to be more dangerous, with a package of human urine marked "highly contagious" forcing a Washington state cinema showing the film to close last week.
Rather than being a complete disaster, "Joker" is the most profitable comic book movie and the highest grossing R-rated movie of all time, taking over $1 billion at the global box office by mid-November.