Last Updated on November 4, 2022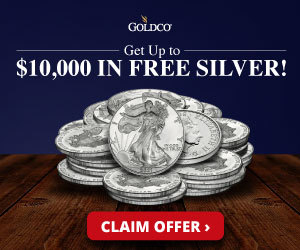 A Chicago man has been arrested and charged after allegedly leaving threatening voicemails to Illinois gubernatorial candidate Darren Bailey. Scot Lennox, 21, said in one message that he was going to "skin Darren Bailey alive" after murdering his family, according to the Cook County State Attorney's Office.
"He better kill himself and if he doesn't, I am going to kill him," Lennox said. He also said Bailey is a "racist white person" and that he knows where his children sleep.

Lennox's phone number showed up on caller I.D., and the 21-year-old later admitted to making the calls when officers with the Illinois Secretary of State Police interviewed him at his home, the Epoch Times reported. Lennox was ultimately charged with threatening a public official and two counts of harassment, all felonies. He faces up to 11 years behind bars if convicted.
"Divisive, inflammatory, and misleading rhetoric is driving hatred across our state as some attempt to label political opponents as dangerous threats," Bailey said in a statement to news outlets. "Whether we agree or disagree on policies, we are all Americans. I pray this young man gets the help he needs. We must bring our state together and fight for the safety and prosperity of every Illinoisan."
Democrat Governor J.B. Pritzker condemned political violence upon hearing about the arrest, blaming politicians "on both sides of the aisle" for an increase in attacks. "The violent rhetoric and division we're seeing across our country is unacceptable. Hatred in any form has no home in Illinois," he said.
Bond was set at $75,000 during a November 2 hearing, according to the state attorney's office. Assistant State's Attorney Lorraine Scaduto said during the hearing that Lennox's motivation for the voicemails was "shock value" for his friends, WTTW-TV reported.
"While the defendant did not carry forward with his threats, there's no way to know what would have happened if the defendant was not found and stopped," Scaduto said. "These threats must be taken seriously as they were. … While the defendant may claim these were mere words, these words let forth a cascade of events that, again, must be taken seriously."
Lennox was still in custody as of Friday morning.