Last Updated on June 30, 2021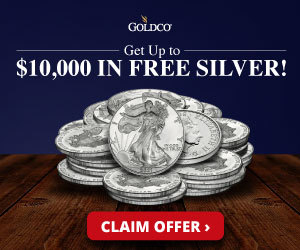 Democrats in the House of Representatives successfully voted to create a House select committee to investigate the mostly peaceful events of January 6, 2021 with the unnecessary – but likely appreciated – help of Republican Reps. Liz Cheney and Adam Kinzinger.
Earlier this afternoon, Democrats moved forward with their plan to create a select committee within the House to investigate the mostly peaceful protests that occurred on January 6 and included resulted in mass trespassing and minor property damage to the U.S. Capitol. In a move considered unsurprising to many, two anti-Trump Republicans, Reps. Liz Cheney and Adam Kinzinger, joined the Democrats to create a committee that Politico and other Democrats hope will ruin President Donald Trump's hopes at retaking the White House in 2024. (READ MORE: Russian Intern Applicant: Adam Kinzinger Abused His Power, Asked For Photo 'Without Underwear,' Then I Got Intimidating Calls)
222-190: House votes to create a 13-member select cmte. to investigate January 6th attack on US Capitol, mainly along party lines.

2 Republicans former Conference Chair Liz Cheney (WY) & Adam Kinzinger (IL) joined all Democrats in voting Yes. All 190 voting No were Republicans. pic.twitter.com/b9ScMJMUtU

— Craig Caplan (@CraigCaplan) June 30, 2021
Only two days ago, Politico ran an editorial from its Congress editor, Elana Schor, a veteran of the far left, anti-Republican Talking Points Memo, suggesting that this select committee "could thwart Trump in 2024" much as a similar committee charged with investigating failed presidential candidate Hillary Clinton's role in the storming of the U.S. embassy in Benghazi, Libya is believed to have played a role in the 2016 campaign.
"Democrats' Jan. 6 select committee will have even more potentially damaging Trump-related avenues to pursue," wrote Schor, noting that an alleged phone call between House Minority Leader Kevin McCarthy and President Trump on January 6, in which President Trump is alleged to have told McCarthy that "these people are more upset about the election than you are," which then reportedly provoked vulgarities from McCarthy. (READ MORE: Liz Cheney, Mad Trump Is Talking About 'Stolen' 2020 Election, Now Says HE Tried To Steal It From Biden)

"Trump might not look as 'unbeatable' in a 2024 primary as McCarthy claimed Clinton was in 2015," Schor added. "A party trying to cling to its majorities might want to consider that its Jan. 6 select committee is a powerful tool to make Trump look, to use another McCarthy term, 'un-trustable' in the eyes of swing voters."
Politico's recent opinion piece echoes a February opinion article written for The Independent by Hannah Selinger, a "journalist" who focuses on "food/wine, travel, politics, parenting," and "real estate" for the Washington Post, the New York Times, The Cut, and the Wall Street Journal. In her article, "Nancy Pelosi's commission should do to Trump what Republicans did to Hillary Clinton", Selinger states that "The Speaker has said there should a '9/11-type' commission into the events of January 6. A better option would be to do a Benghazi-style investigation like Republicans did in 2014".
President Trump has promised to endorse one of Cheney's primary candidates, and has warned that her only viable option for retaining her seat in 2022 is for the field to become extremely crowded. Cheney, for her part, has repeatedly flirted with running for President in 2024, something President Trump has characterized as an escape from her deep unpopularity in Wyoming.