Last Updated on August 4, 2022
Following the tragic death of U.S. Rep. Jackie Walorski (R-IN), far-left extremists took to Twitter to celebrate. A number of elected Democrats have offered prayers and condolences, but a sizable number Twitter users have reacted to the news with glee. Walorski was killed in a car accident Wednesday along with two aides, Zachery Potts and Emma Thompson.
Walorski, 58, represented Indiana's 2nd Congressional District and had previously served as a member of the Indiana House of Representatives. She began serving her Congressional tenure in 2013.
House Minority Leader Kevin McCarthy (R-CA) announced Walorski's death in a tweet.
"Dean Swihart, Jackie's husband, was just informed by Elkhart County Sheriff's office that Jackie was killed in a car accident this afternoon. She has returned home to be with her Lord and Savior, Jesus Christ. Please keep her family in your thoughts and prayers. We will have no further comment at this time," McCarthy wrote in a statement.
House Speaker Nancy Pelosi (D-CA) then ordered flags at the Capitol be flown at half-staff in response to the death of the congresswoman. In a statement, Pelosi said Walorski "lived a life of service" and "was admired by colleagues on both sides of the aisle for her personal kindness."
A handful of verified Twitter users, as well as a large number of rank-and-file leftist users, took a different approach and celebrated Walorski's death.
Replies to news articles about the accident were flooded with leftists making snide remarks about Walorski's passing. Many wrote that she claimed to be pro-life but can't be because she died. Others called her a "traitor" for questioning 2020 election irregularities.
Krishan Patel — a staffer for the L.A. County Democratic Party — called Walorski a "fascist" and said it is acceptable to celebrate her death.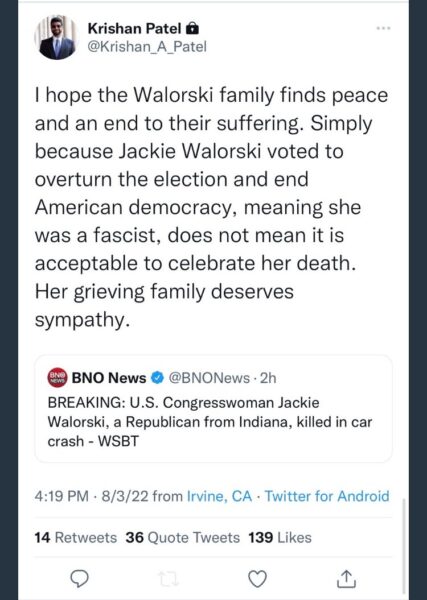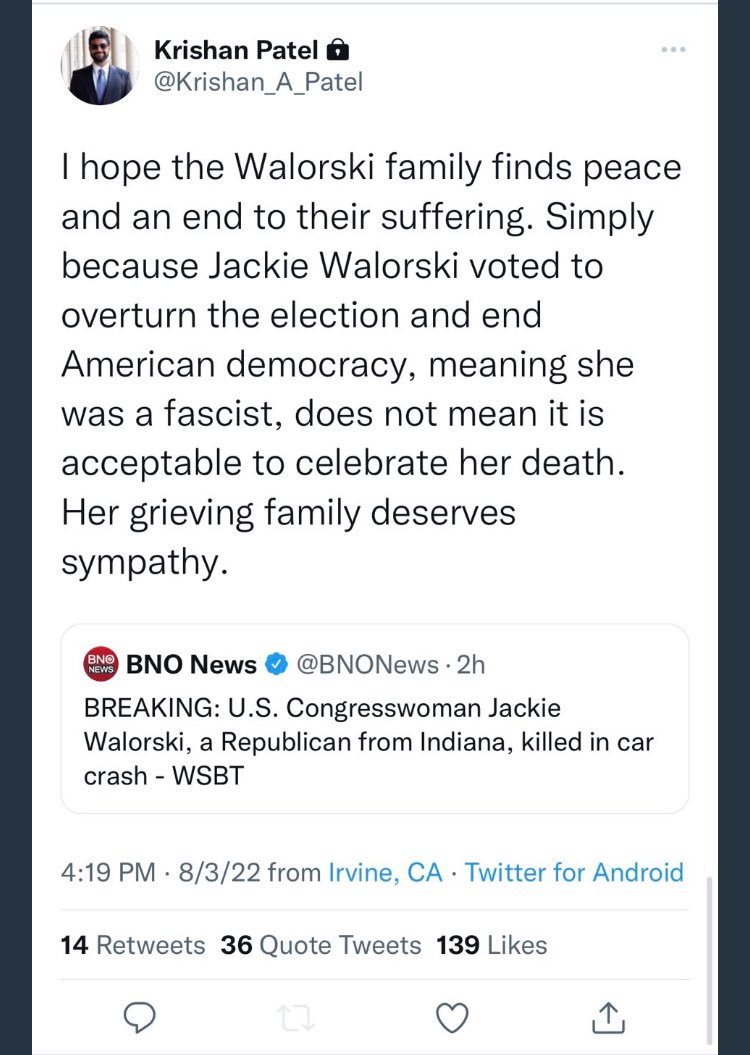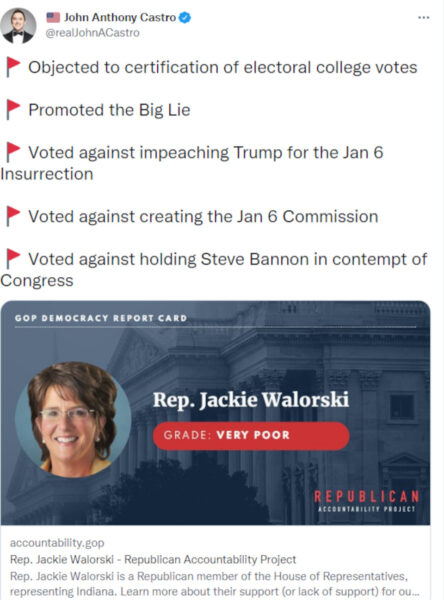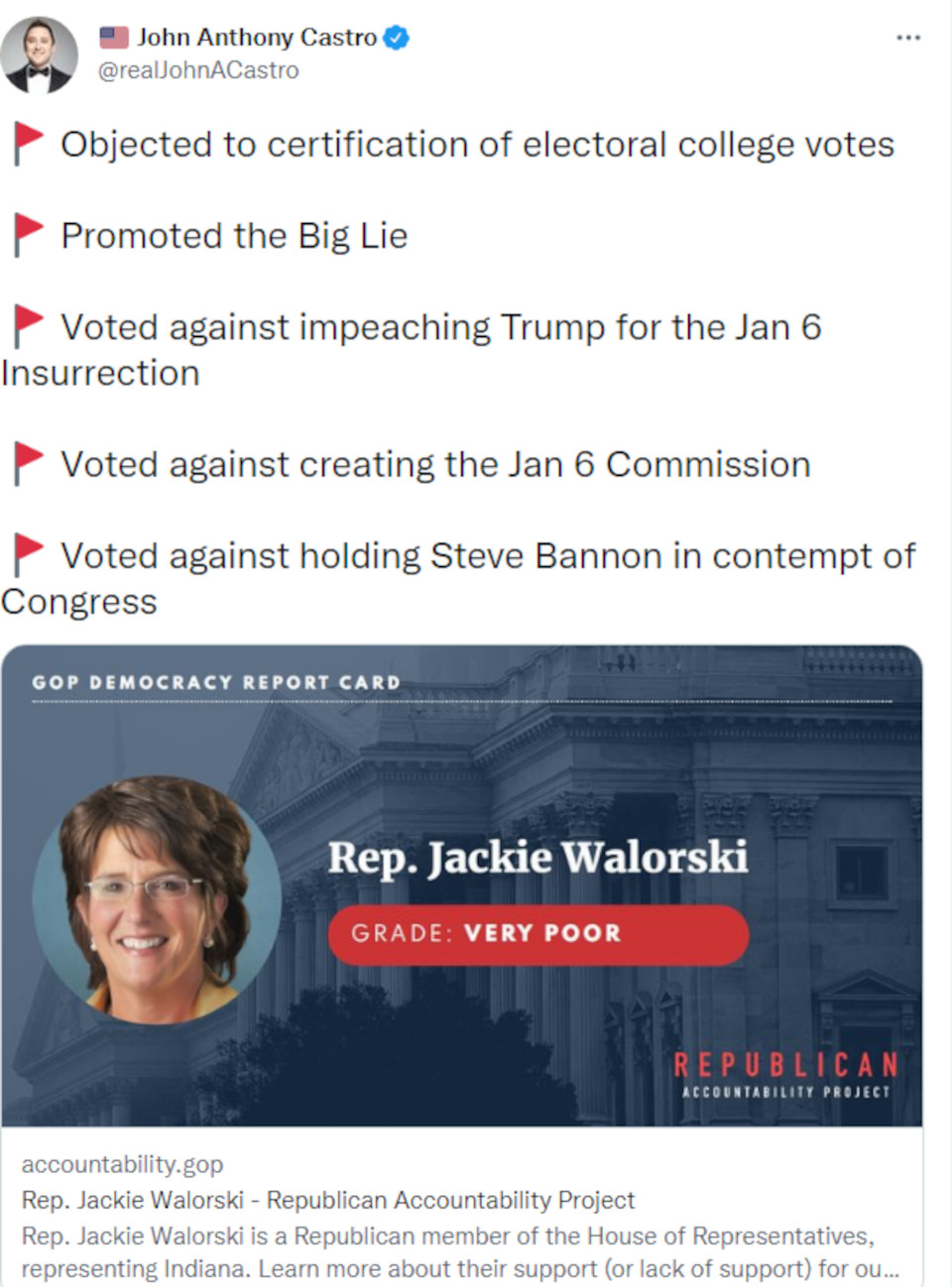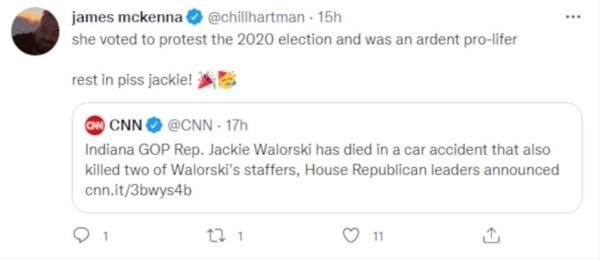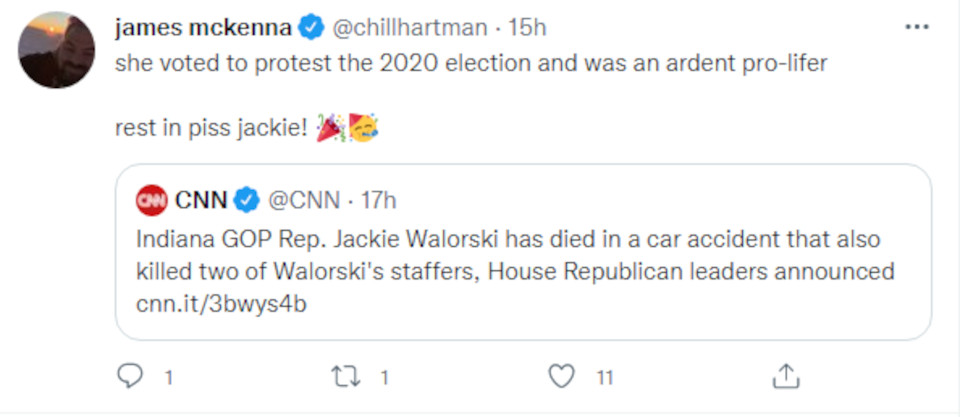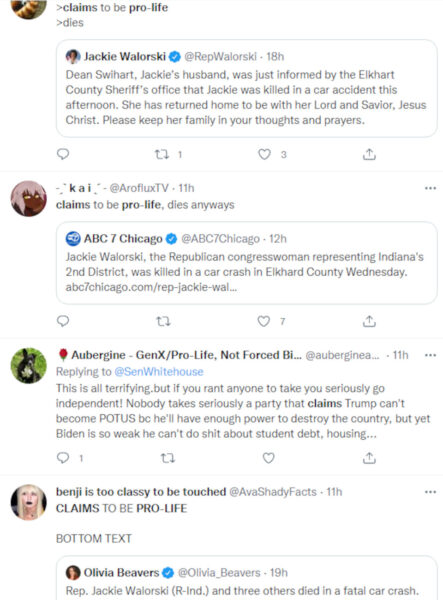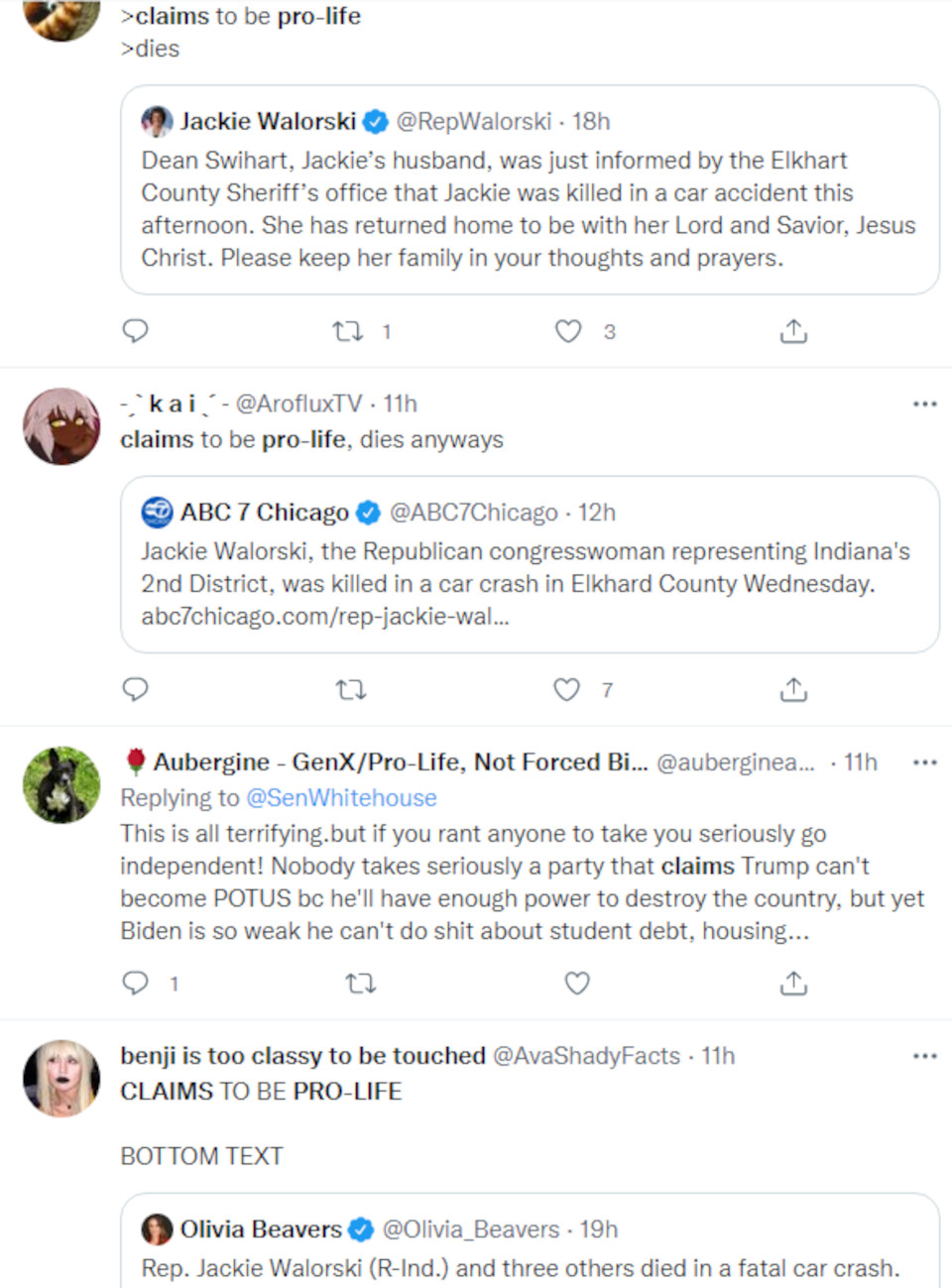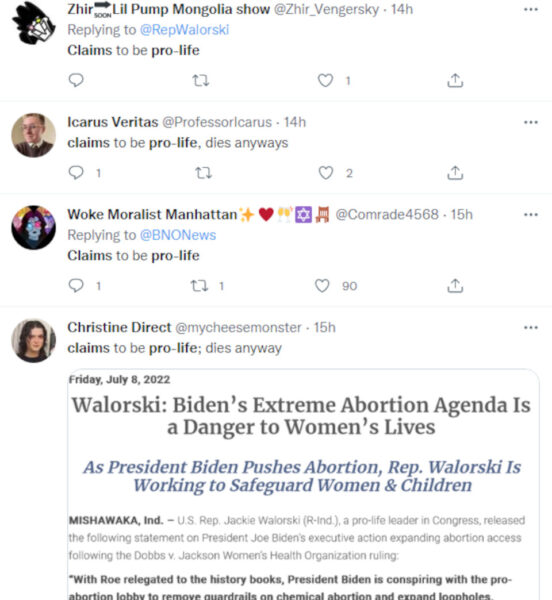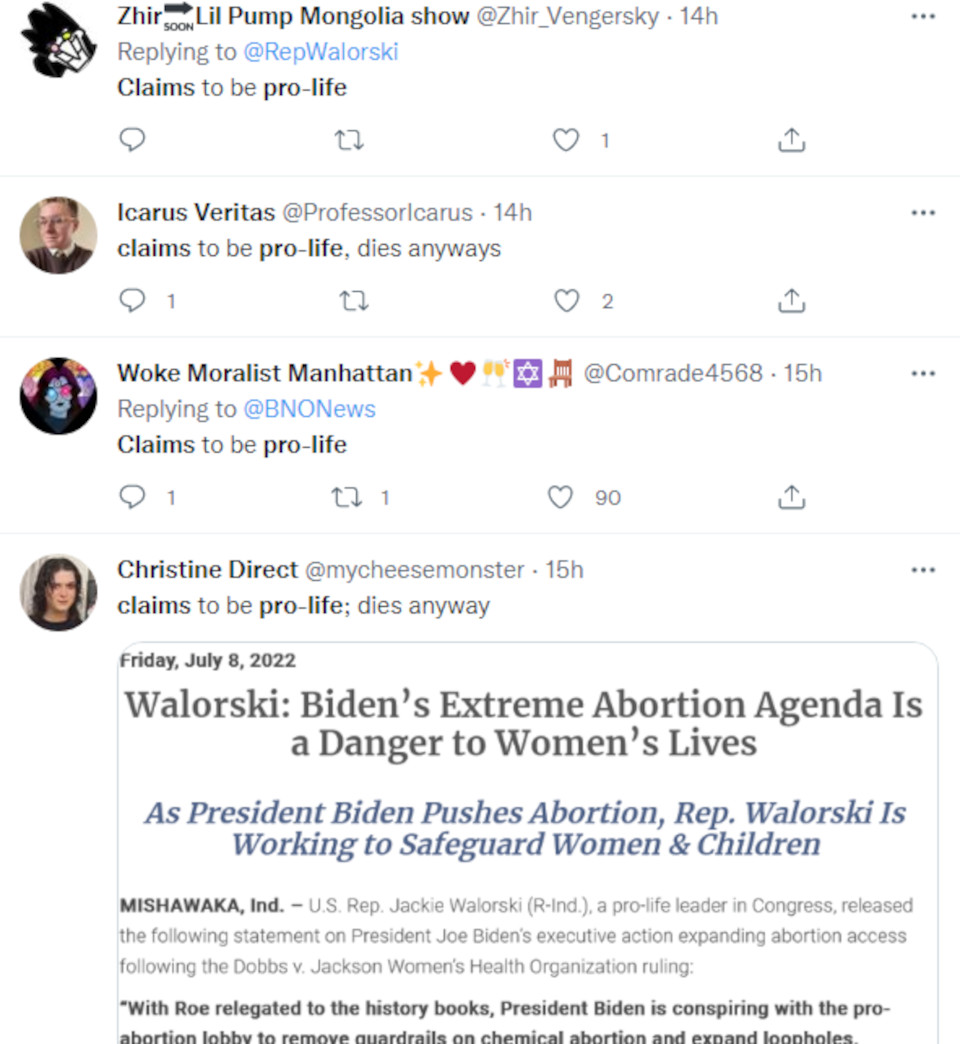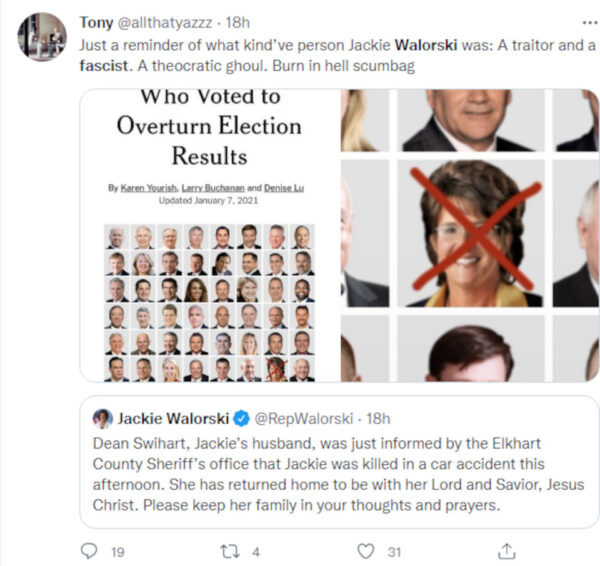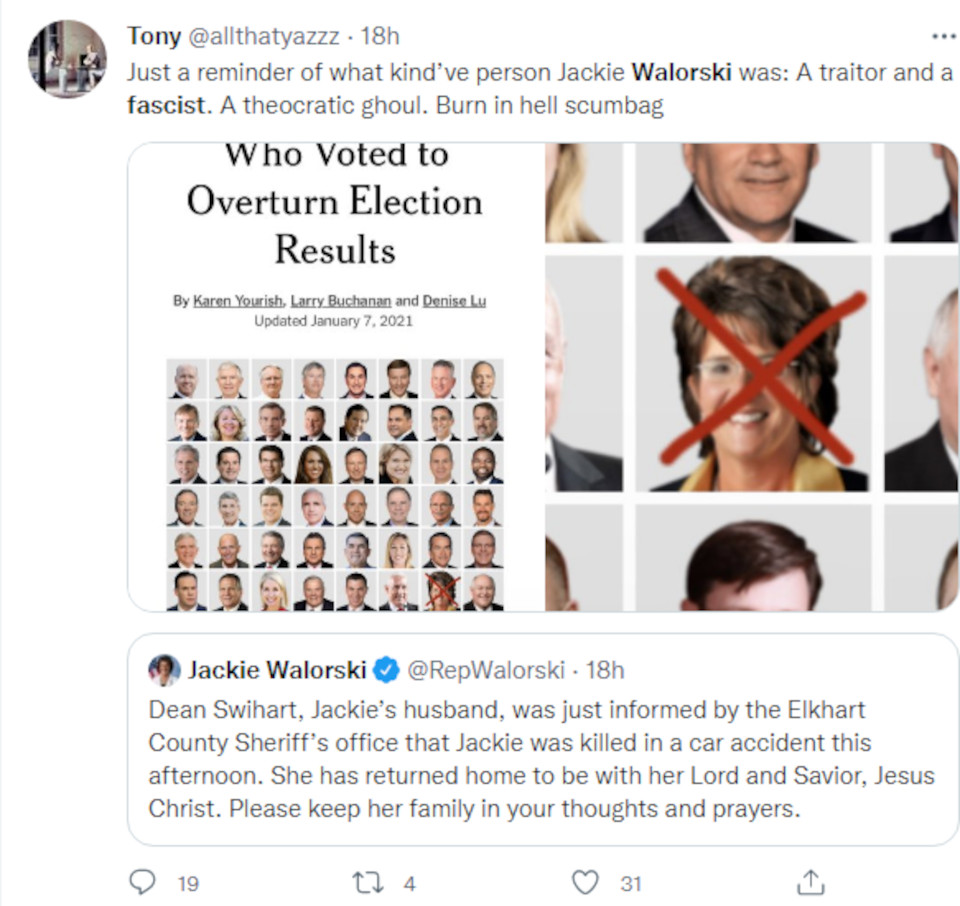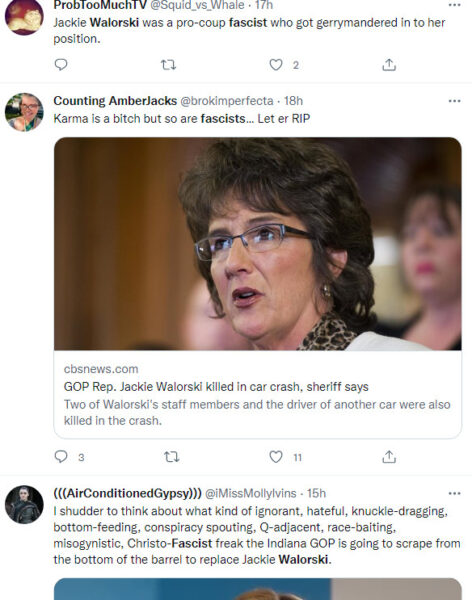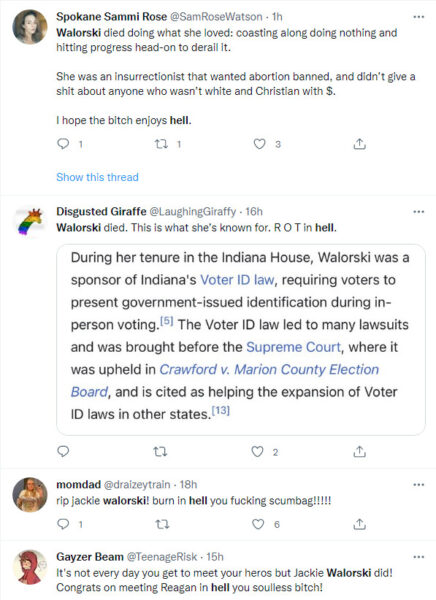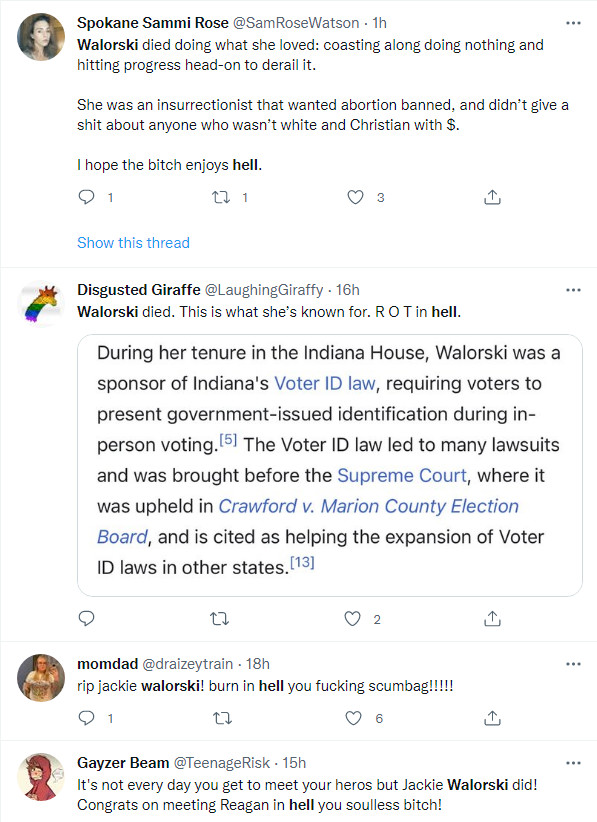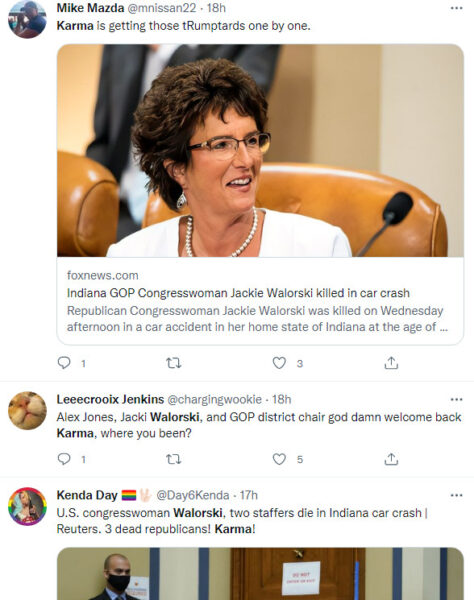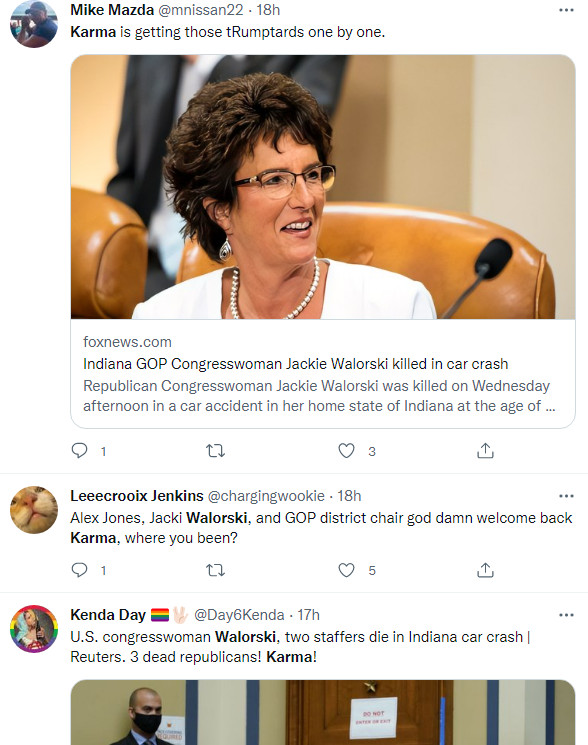 Eugene Scott of The Washington Post made sure to note that Walorski had the "wrong" political beliefs in his news piece on her passing. "A Donald Trump supporter, Walorski voted against impeaching the former president in 2021 for his role in the Jan. 6 attack on the Capitol, which resulted in the deaths of one police officer and four others and injured more than 100 law enforcement officers," wrote Scott.