Last Updated on November 16, 2022
Kevin McCarthy and the corporate media are lying about his phony status as "Speaker-elect" of the U.S. House of Representatives, coronating the GOP establishment leader before a vote that counts has even been held. Arizona Rep. Andy Biggs, a conservative Freedom Caucus member, is challenging McCarthy for the gavel and McCarthy doesn't have the 218 votes he needs to take control of Congress.
McCarthy only managed to secure 188 votes when the GOP held an internal leadership vote on Tuesday, six weeks ahead of the actual House vote on January 3rd when a new Speaker of the House will be elected. Despite this rather significant factor, McCarthy has already crowned himself "Speaker-elect," with a little help from his corporate media allies and the taxpayer-funded news outlet of NPR.


"House Republicans nominate Kevin McCarthy to serve as Speaker of the House," NPR wrote in a headline that has since been changed to reflect the "conservative resistance" he's faced in his quest for Speaker.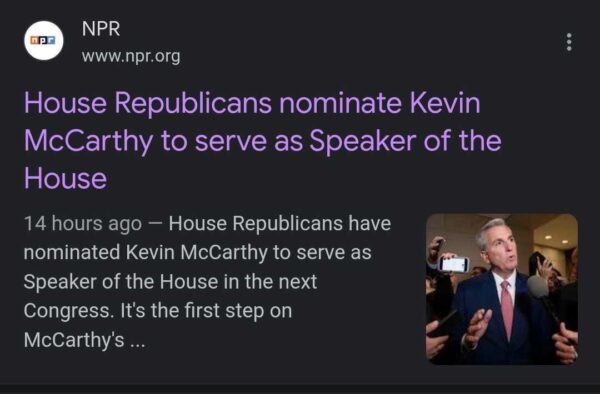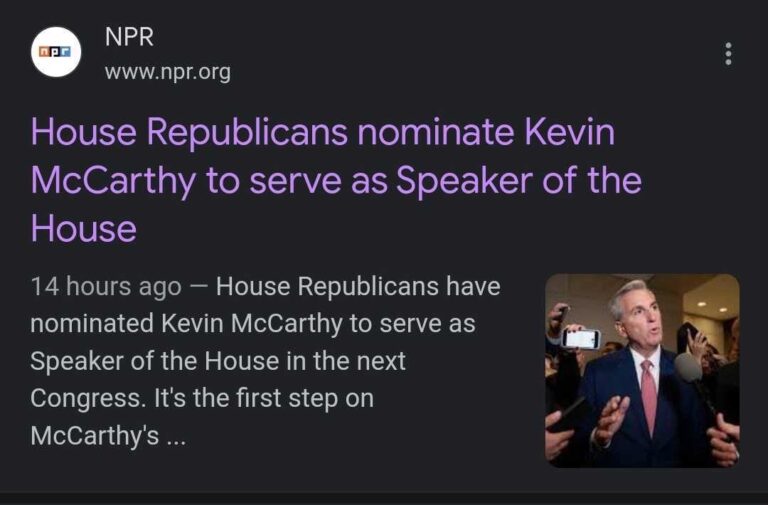 CNN threw their support behind McCarthy's "Speaker-elect" claim as well, writing in a headline that he beat a "far-right challenger" to "lead [the] House GOP."
Notably, the headline admits that he doesn't have enough support to become Speaker, documenting his 188 votes – far less than the required 218.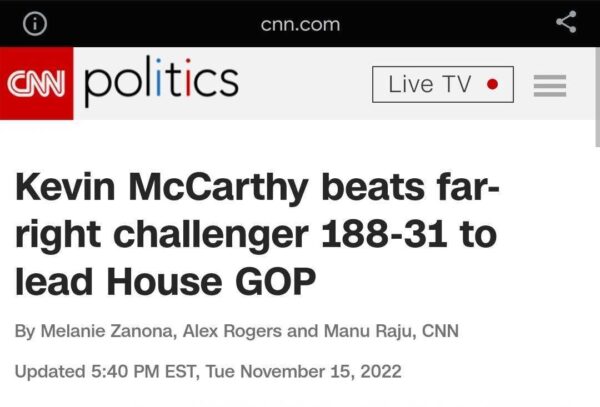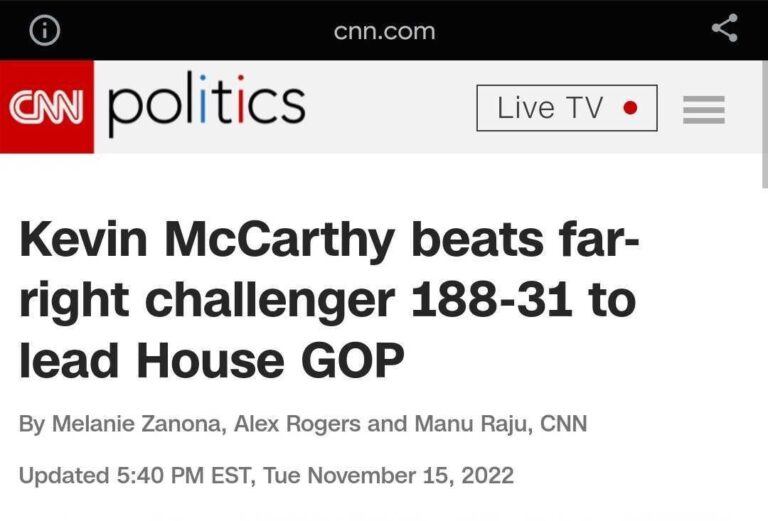 Kevin McCarthy's pre-mature claim to the title of "Speaker-elect" not only flies in the face of reality but contradicts the will of the American people, as Virginia Congressman Bob Good explained in a recent Newsmax interview with Sean Spicer.
In the interview, Rep. Good blasted McCarthy and the GOP establishment's failures while endorsing his fellow Freedom Caucus member, Rep. Andy Biggs, for Speaker.
"To go with the same leadership team and the same status quo that we've had in place over the last couple of years, I think doesn't represent the will of the American People," Good told Spicer, the former White House and RNC press secretary, who staunchly advocated for McCarthy as Speaker throughout the interview.
In addition to Biggs' challenge of McCarthy, a Freedom Caucus memo exclusively published by National File details plans to make President Trump the next Speaker of the House.
It also details the America First agenda that President Trump, or a Freedom Caucus Speaker of the House, could pursue with the gavel in hand.
Democrat legislators, like the J6 Committee, have openly panicked about the prospect of a Speaker Trump.