Last Updated on April 4, 2022
A Delaware County School District contains Jacob's New Dress, a story about a boy who wants to wear a dress to school, in its K-3 curriculum. The text was included as part of the district's Social Emotional Learning curriculum, which teaches progressive social ideology on race and gender to K-3 students.
Multiple district parents told National File that the book was read to students throughout Havertown's five elementary schools.  "Jacob loves playing dress-up, when he can be anything he wants to be. Some kids at school say he can't wear 'girl' clothes, but Jacob wants to wear a dress to school," reads the book's description. "Can he convince his parents to let him wear what he wants?"
One parent from the Delaware County district objected to the book being read to her child in an email. The parent said that they do not wish to enforce these social values on their child and asked for an explanation as to why this subject matter was being covered in second grade. "I made it very clear to [my child] that we treat everyone equally, and that if a boy wants to wear a dress, that we are not to make fun of anybody," read the email. "Others may disagree with that which is fine, however I would ask that these topics not be covered with my child in the future."
Jacob's New Dress was referenced during a November 2019 Haverford School Board meeting. The meeting contained a presentation on the district's guidance program, which is now branded as "Social Emotional Learning" (SEL). At that time, co-chair of the district's guidance/SEL program, Catherine Mallam, explained that Jacob's New Dress was part of the curriculum for grades two and three. "Continuing as we break down some of those stereotypes about what it means to be a boy or a girl, and opening children's minds," the co-chair said of the book.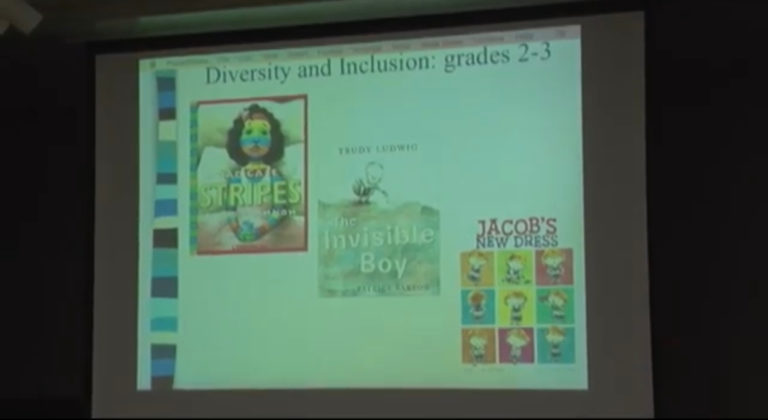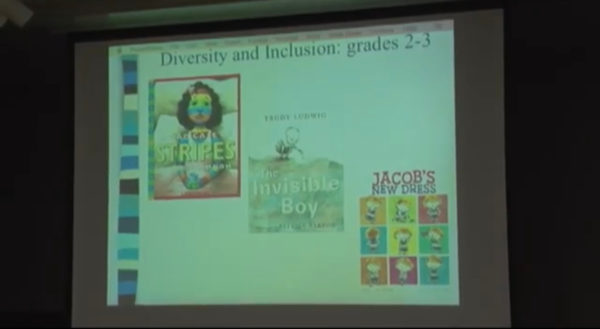 The Delaware County district is one of many throughout the country that inserts progressive social ideology into its curriculum under the SEL label. Pennsylvania is one of six states that follows preschool and early elementary SEL standards, with others being Idaho, Ohio, Connecticut, Vermont and Maryland. An additional nine states have adopted SEL guidelines for grades K-12.
After the Idaho Legislature moved to ban ideologically charged SEL curriculum in elementary schools; Cindy Dion, who works as a guidance counselor in Nampa, Idaho, bragged about how her district had simply moved all SEL concepts under a "mental health" label. "Social-Emotional-Learning, you can't say that here anymore. It's 'mental health'" Dion bragged to a reporter with Accuracy In Media. "So you know it's just our 'mental health curriculum'" she continued, explaining the workaround. "So you know, we're trying to make that transition to you know, 'no we're not doing 'Social-Emotional-Learning, it's all mental health," Dion mockingly said with a smirk.
BREAKING: Idaho banned critical race theory, but schools are teaching it anyway.

"Changed the label, same stuff."

"Social-emotional learning, We can't say that here anymore. It's mental health."

Take Action: https://t.co/us3ceVKA1R pic.twitter.com/6gC4RZIFmC

— Accuracy In Media (@AccuracyInMedia) March 23, 2022
The Haverford School Board is comprised of all Democrats. Last July, a district board member falsely accused concerned parents of threatening her with a firearm. After backlash, the board member in question was notably absent from the next meeting, though multiple speakers repeated the false claim and called for their political opponents to be prosecuted for it at the meeting.