Last Updated on May 18, 2022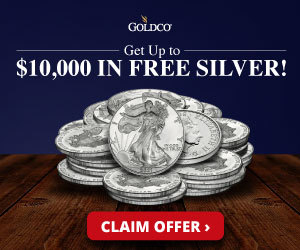 John Fetterman is projected to win the Democratic nomination for Pennsylvania's vacant Senate seat in November. Fetterman currently serves as the state's Lieutenant Governor. U.S. Rep. Conor Lamb, who has long been marketed as a moderate, is projected to receive just a little over a third of the vote.
https://twitter.com/JohnFetterman/status/1526728612187099142?s=20&t=Ggz0C0DCgqCs-WDAT-YakQ

The newly crowned nominee has received well wishes from his Democratic and potential Republican challengers in recent days after suffering a stroke. "The good news is I'm feeling much better, and the doctors tell me I didn't suffer any cognitive damage. I'm well on my way to a full recovery. So I have a lot to be thankful for," Fetterman said in a statement Sunday afternoon.
Billing himself as a working-class candidate, he has garnered support from many large unions. He has been endorsed by United Steelworkers District 10, UFCW Local 1776, Pennsylvania Postal Workers Union, AFSCME District Council 47, among others. Over the years, he has gained a reputation as a reformer and a champion of the "little guy", after a stint as the mayor of Braddock, PA, which had become depressed industrial town outside of Pittsburgh.
He has also received an endorsement from the Democratic Socialists of America in the past.
On policy, Fetterman has prioritized issues of marijuana legalization, criminal justice reform and LBGT issues. He also supports abortion up until birth and has repeatedly referred to the practice as "sacred."
While serving as Lieutenant Governor, he has been embroiled in a battle with Republican state lawmakers over flags that fly from his office balcony. Fetterman has refused to remove a transgender pride flag, a rainbow flag, and a marijuana flag after a "provision slipped into lame-duck budget legislation…would ban flags not approved by lawmakers from flying at the state Capitol."
Analysts have said that his appearance and no-nonsense style tend to clash with his far-left politics, which some have compared to that of "the squad."

https://twitter.com/JohnFetterman/status/1526694074178314243?s=20&t=oQiRVBxkxpnDNQ2TDvZ4vw
On the Republican side of the aisle, Trump-endorsed Dr. Mehmet Oz and hedge fund manager David McCormick could be headed for a recount as of Sunday night. The two are separated by less than 5,000 votes, which would trigger an automatic recount.
Kathy Barnette, who surged down the stretch of the race, has garnered about 23% of the vote.