Last Updated on October 23, 2020
A former business associate, intimate with the inner workings of the deal Hunter Biden was cobbling together with the Chinese energy firm CEFC, has gone on record identifying Joe Biden and the "big guy" referenced in an email documenting the carving up of the money.
The email in question details "remuneration packages" for those involved in the deal, including "850" for Hunter Biden, "500,000" for "James" (a reference to Joe Biden's brother), and "10 held by H for the big guy."
Tony Bobulinski, a former business associate of Hunter Biden's whose name appears in the recipient list of the email published by the New York Post and now in the possession of the FBI, verifies that "the big guy" is, indeed, Joe Biden.
The message, written by James Gilliar, an associate of Hunter Biden's on May 13, 2017, details the division of monies in a "provisional agreement" between Hunter Biden's group and CEFC: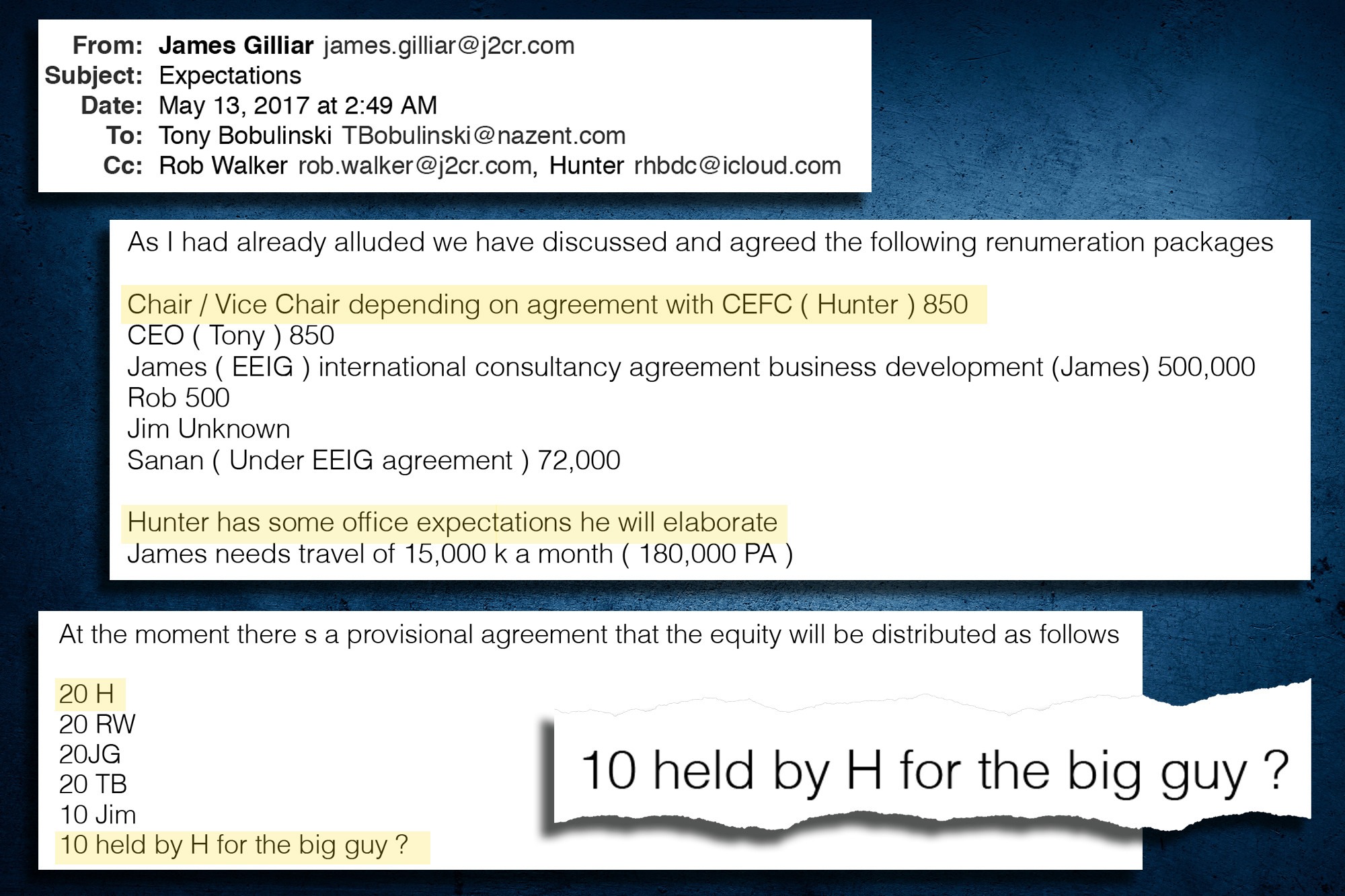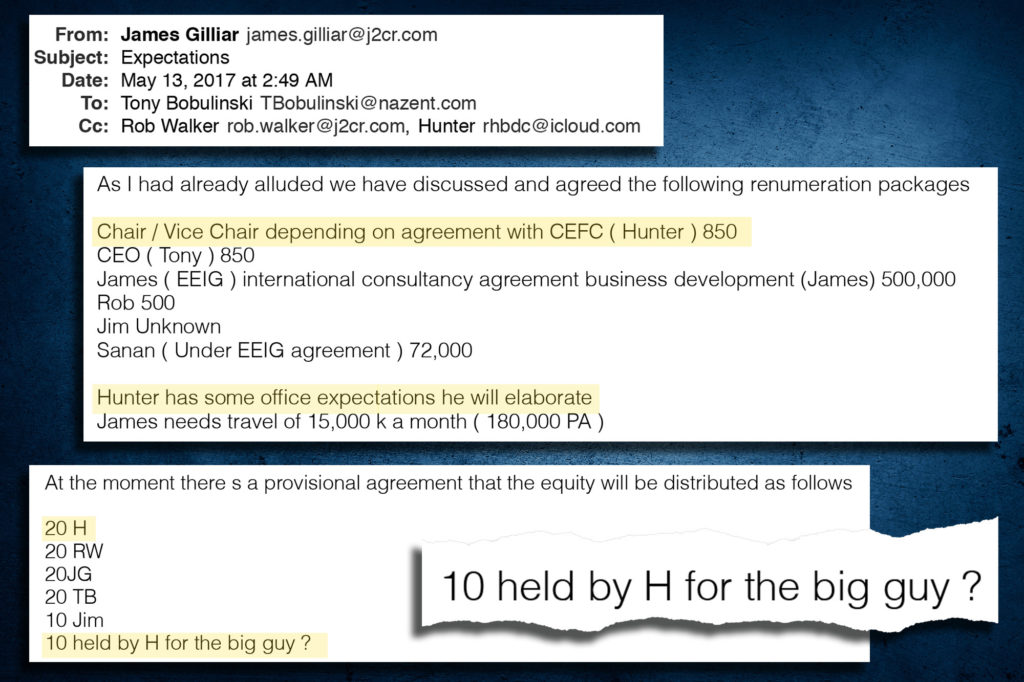 "What I am outlining is fact," Bobulinski told reporters. "I know it is fact because I lived it."
When questioned by the media as to whether he every discussed Hunter's business dealings with him, Joe Biden has repeatedly said he never spoke to his son about anything to do with his business.
Bobulinski wholeheartedly contested that claim.
"Hunter Biden called his dad 'the Big Guy' or 'my Chairman,' and frequently referenced asking him for his sign-off or advice on various potential deals that we were discussing," Bobulinski said.
"I've seen Vice President Biden saying he never talked to Hunter about his business," Bobulinksi continued. "I've seen firsthand that that's not true, because it wasn't just Hunter's business, they said they were putting the Biden family name and its legacy on the line."
Bobulinski issued a statement in which he identified himself as the CEO of Sinohawk Holdings, a partnership between the Communist Chinese operating through CEFC/Chairman Ye [Jianming] and the Biden family. He states he was enlisted as the CEO by James Gilliar and Hunter Biden.
"The reference to 'the Big Guy' in the much publicized May 13, 2017 email is in fact a reference to Joe Biden. The other 'JB' [sic] referenced in that email is Jim Biden, Joe's brother," Bobulinski said.
"The facts set forth below are true and accurate; they are not any form of domestic or foreign disinformation," Bobulinski said about his statement.
"Any suggestion to the contrary is false and offensive. I am the recipient of the email published seven days ago by the New York Post which showed a copy to Hunter Biden and Rob Walker. That email is genuine."