Last Updated on February 4, 2020
The Democrat presidential campaigns of Joe Biden and Pete Buttigieg paid the firm that reportedly built the failed Iowa caucus app that partly rendered the results of the caucus unavailable at the end of Monday night's contest. In the absence of results, Buttigieg declared victory and the other candidates including Biden portrayed confidence.
Buzzfeed confirmed, including with a presidential campaign, that the firm Shadow built the app that frustrated Democrat vote counters, rendering it technically impossible for some to register the results in their area and forcing direct calls to the state party office in Des Moines.
The firm Shadow Inc. accepted a $1,225 payment from the Joe Biden campaign for "text messaging," and two payments totaling $42,500 from South Bend mayor Pete Buttigieg's campaign for "software rights and subscriptions", according to a Federal Election Commission filing. The Shadow firm was also paid by Kirsten Gillibrand's failed presidential campaign and the state Democrat parties of Iowa, Texas and Nevada.
Shadow Inc.'s CEO Gerard Niemira served as senior product manager and then Director of Product for Hillary For America during Hillary Clinton's 2016 presidential campaign. His LinkedIn page states that he was "Promoted during the campaign to lead the small but mighty team in charge of all of the campaign's tools for field organizers and volunteers." Niemira runs Shadow with fellow Clinton campaign tech alum Krista Davis.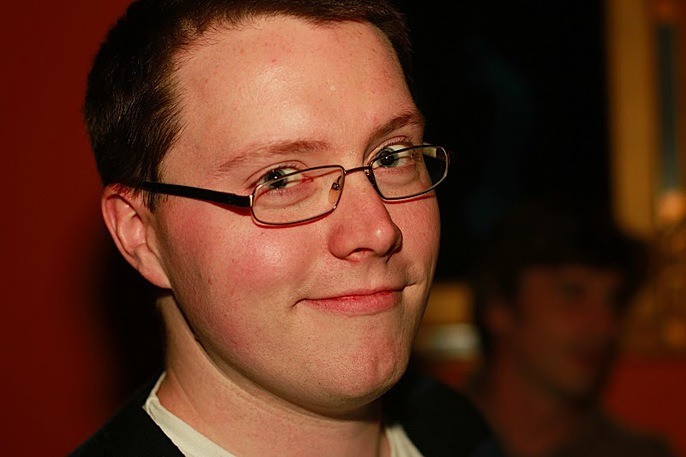 Hillary Clinton's 2016 campaign manager Robby Mook and Mitt Romney campaign alum Matt Rhodes advised the Iowa Democrat and Republican Parties on caucus result security through the Defending Digital Democracy Project at Harvard University. Mook has denied involvement with the faulty app.
The Hillary Clinton establishment is still effectively running the Democrat Party this election cycle.
Democratic National Committee (DNC) chairman Tom Perez nominated a slew of party establishment operatives including some of Hillary Clinton's closest confidantes to the nominating committees for the 2020 Democratic National Convention in Milwaukee, Wisconsin. The DNC approved Perez's nominees in a vote that angered supporters of progressive contender Bernie Sanders. Many more people will end up being appointed to these committees as the primary plays out. But the early list spells good news for Hillary Clinton's bid to keep control of the Democrat party, as a behind-the-scenes power broker if not a candidate for president herself. Both Hillary Clinton and Michelle Obama have been tested as candidates in polls prepared by the National Democratic Training Committee. Hillary Clinton made headlines this week for her Variety interview in which she admitted that "I certainly feel the urge" to run against Trump.
The Hillary allies are well represented.
John Podesta, boss of the Hillary Clinton 2016 campaign, is on the Rules Committee.
Hillary Clinton's deputy chief of staff at the State Department Jake Sullivan, a key figure in the Clinton email scandal of 2016, is vice-chair of the platform committee.
Maria Cardona, a senior adviser on Hillary Clinton's 2008 campaign, is co-chair the Rules Committee with former Massachusetts congressman Barney Frank, a veteran Clinton defender whose sister Ann Lewis was also a Hillary 2008 senior adviser.
Wendy Sherman, who served on Hillary's 2016 platform committee and is now on the platform committee again, is a longtime Hillary loyalist.
I reported in February 2016: "Wendy Sherman served as lead negotiator on Obama and John Kerry's 2015 Iran deal, which allowed the Islamic country to keep its nuclear program while also dropping economic sanctions on the Iranian regime. Sherman served as lead negotiator in her role as Under Secretary of State for Political Affairs between September 2011 and October 2015. Now Sherman is actively campaigning for Hillary Clinton! Last Monday, February 22, Sherman appeared at an "invitation-only Miami briefing for donors" to the Clinton campaign, on the same day that the Clinton camp opened its new Miami Beach office. Here's the backstory: Emails recently and quietly released by the State Department confirm that Clinton and her top aide, Cheryl Mills, played a central role in getting Sherman into the job that led her to negotiate with Iran."
Other committee members include American Federation of Teachers president Randi Weingarten, a strong Clinton defender in her last primary against Bernie Sanders, and abortion advocate Ilyse Hogue, a 2016 Hillary Clinton campaign surrogate, and Bakari Sellers, who declared "Hillary Clinton is a treasure" after she lost to President Trump and has recently slammed Bernie Sanders, stating about his answer on reparations, "It's been almost 5 years and he's still bad at this."
Barack Obama, husband of speculated candidate Michelle, is also well-represented on the committees by numerous Obama administration officials including Cecilia Munoz and Christopher Lu and his former White House chief of staff Denis McDonough.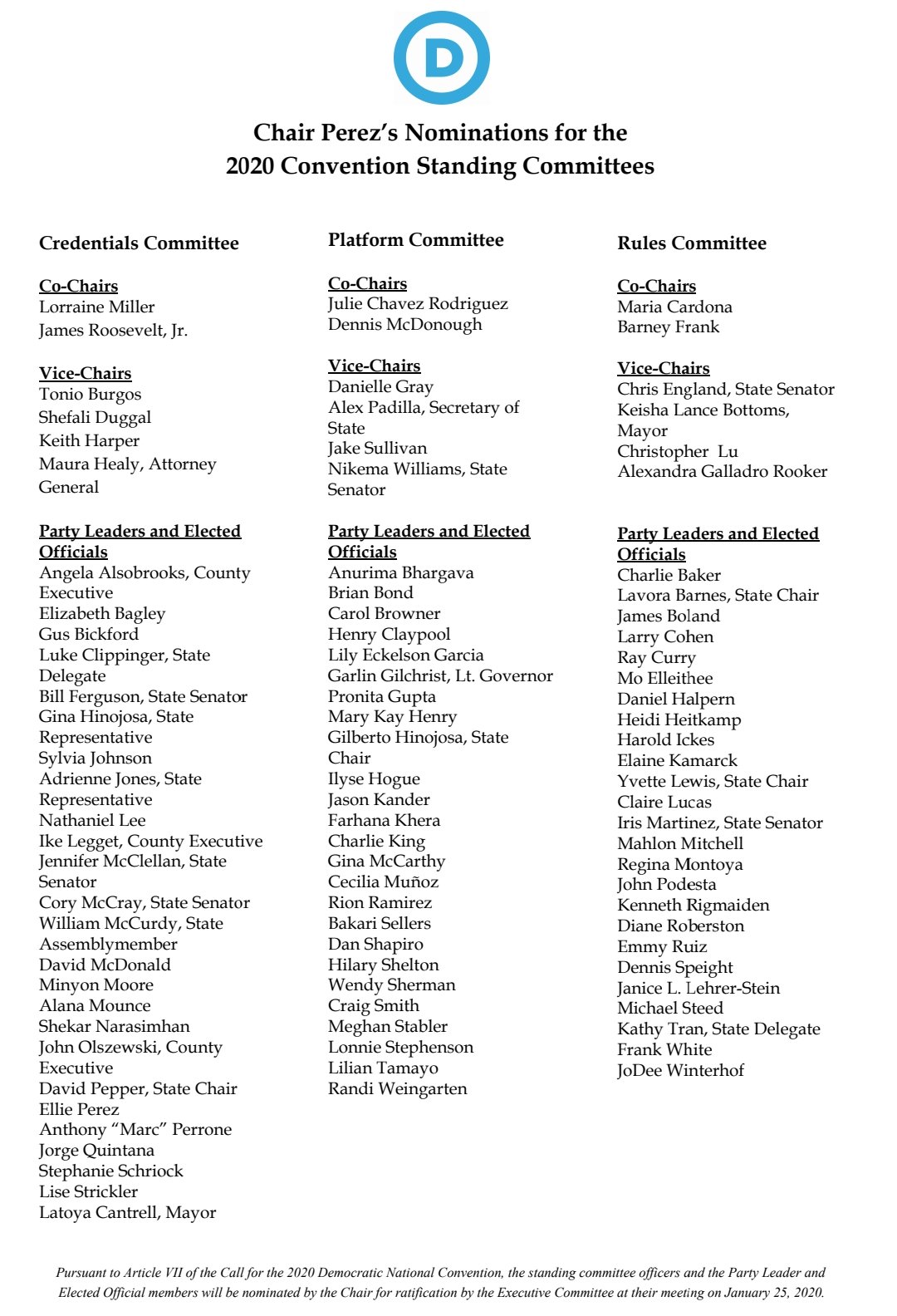 I recently intercepted polls, with the help of citizen journalist Marie Hembree, prepared by a powerful union-funded 527 PAC called the National Democratic Training Committee testing Hillary Clinton and Michelle Obama as 2020 presidential candidates.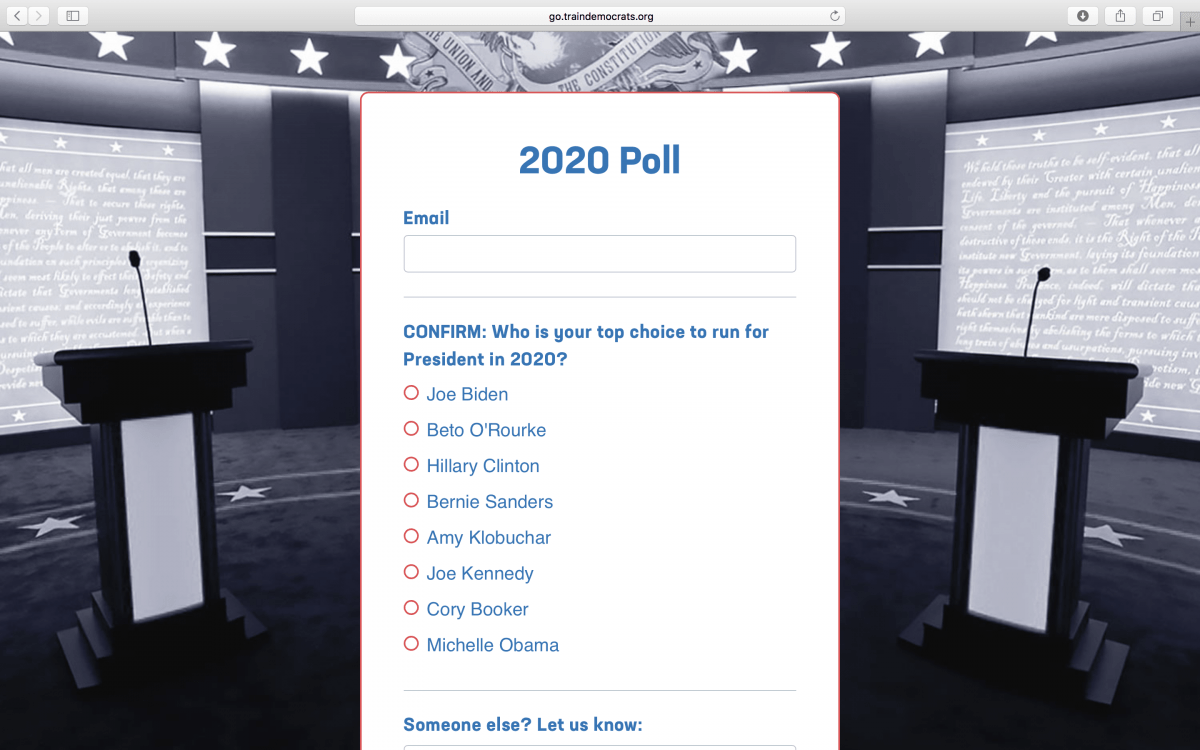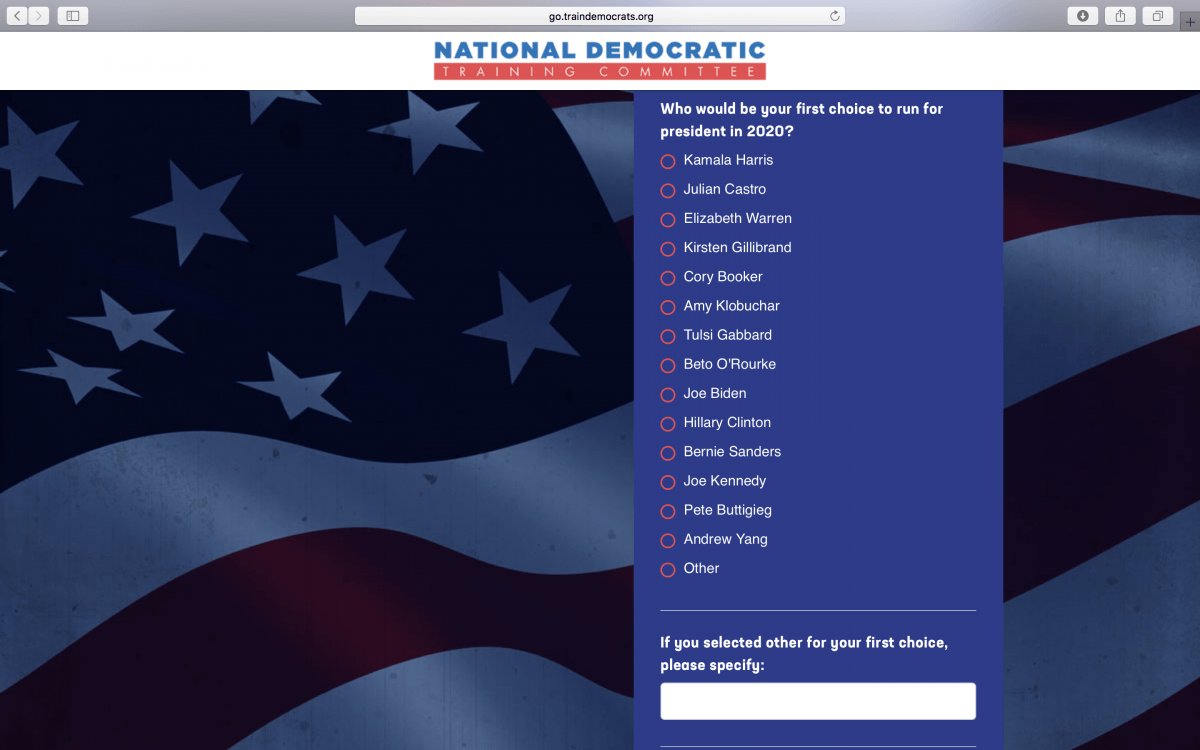 "There are rules that, even if fairly applied, are used to keep people out. There are rules that allow campaigns to game the system rather than have the will of the voters represented. There were abuses in the process. Those have got to be addressed," Bernie Sanders' 2016 campaign manager told me at a 2017 meeting of the DNC Unity Commission, adding, "I was never bitter. I am not a bitter person."