Last Updated on April 5, 2021
The International Well Building Institute's founder and leadership team have massive ties to mainland China, as well as various Chinese companies.
Americans were surprised recently when they turned on their televisions to see an advertisement featuring celebrities like Lady Gaga, Robert De Niro, Michael B. Jordan, and Jennifer Lopez, urging US businesses to get the "WELL Health-Safety Seal" from the International Well Building Institute.
What in the New World order hell is this? pic.twitter.com/bbIr5gONXG

— Luke Rudkowski (@Lukewearechange) April 1, 2021
"Look for the WELL Health-Safety Seal," said each spokesperson.
Former Goldman Sachs partner and founder of IWBI's $800 million parent company Delos, Paul Scialla, appeared in the video and claimed that the safety rating is informed by "years of research and input" from leading epidemiologists, virologists, health professionals, and public health experts.
In order for a building to get the Well Health-Safety Rating, it must meet strict criteria related to "sanitization procedures, emergency preparedness programs, air and water quality, and health service resources." Additionally, businesses would have to pay thousands of dollars (depending on building size and revenue) to get the rating.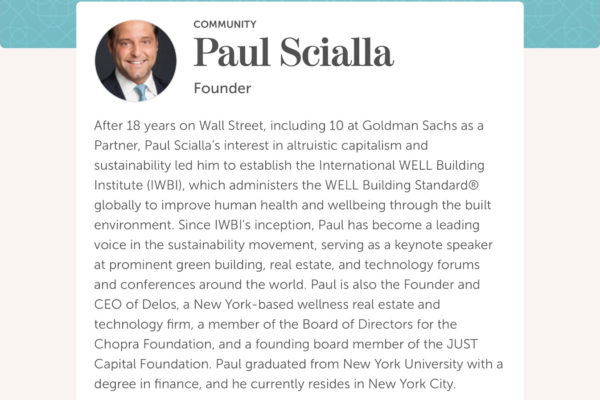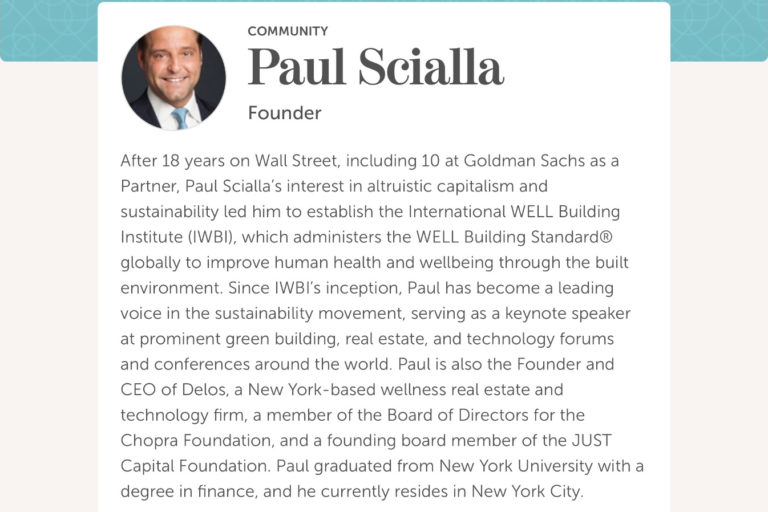 One individual missing from the video would be President of IWBI Asia, Xue Ya. According to her biography on the IWBI website, Ya is "a well-recognized business leader promoting collaborations between China and the United States, is a driving force for sustainability in human health through built environments in Asia" and "has extensive experience in real estate development, sustainability, international investment, China-US business and cultural exchange, and government relations." She also founded the Fusion Management Group, which helped "Chinese companies go global, positioning Chinese firms and executives to significantly grow their business with United States, often bringing Chinese investment and technology to the US."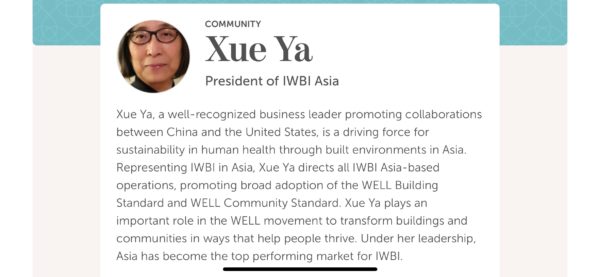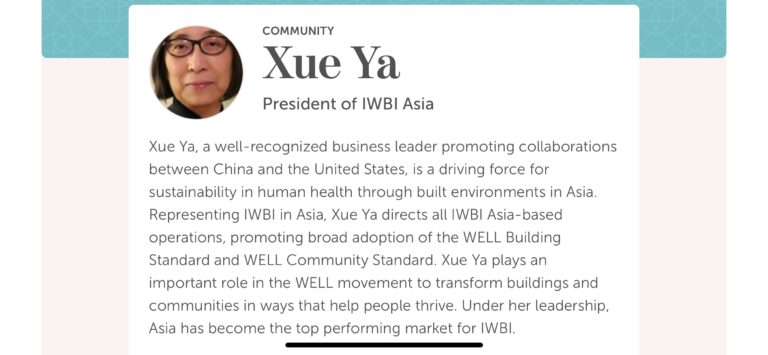 The video itself has raised eyebrows, but what is most concerning could be the IWBI leadership's questionable connections to China and the Communist Party. In 2016, Scialla and Ya met with Ming Li, the Chairman of Chinese real estate company, Sino-Ocean Land, who later would join the Delos Advisory Board "to provide strategic advice and recommendations to help guide the growth of healthy building in China," according to Business Wire.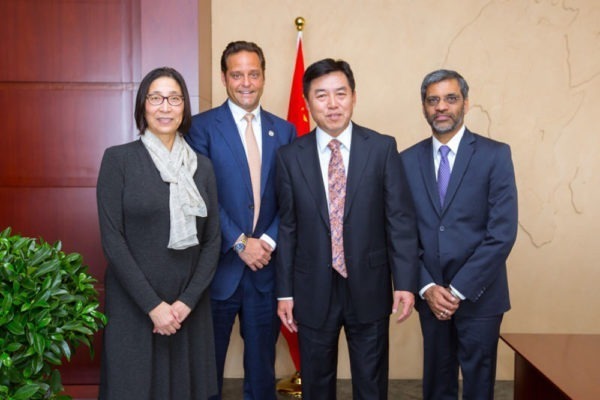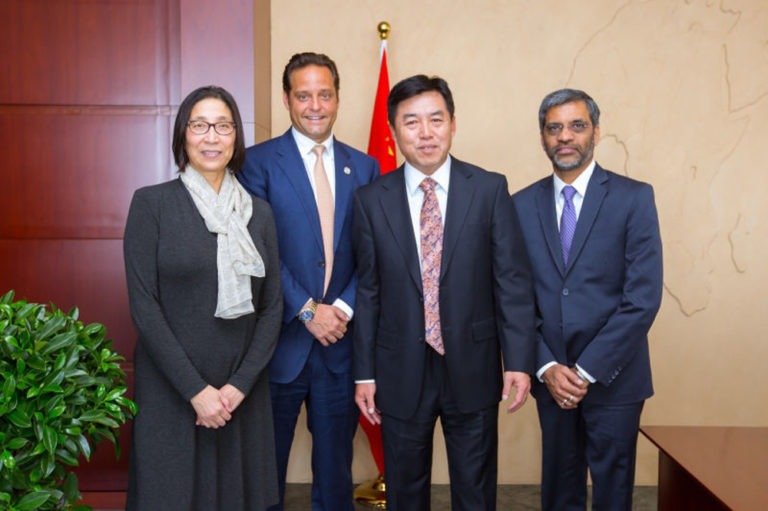 "Sino-Ocean Land is one of China's largest developers and is admired across the industry for its forward-thinking development philosophy," said Scialla. "Their commitment to pursue WELL Certification for 25 million square feet of building projects will be a monumental step for the expansion of WELL in China."
Ming Li, 57, once occupied the position of the Chinese People's Political Consultative Conference and was also a member of the People's Congress of the Chaoyang District of the Beijing according to Bloomberg.
According to Market Screener, Li "holds the position of Chairman & Chief Executive Officer at Sino-Ocean Group Holdings Ltd., Chairman & Manager at Sino-Ocean Land Ltd. (a subsidiary of Sino-Ocean Group Holdings Ltd.), Vice Chairman & Manager at Sino-Ocean Bangbang Real Estate Co., Ltd., Vice President at China Real Estate Association, Vice Chairman & General Manager at Beijing Bangbang Zhiye Co., Ltd. and President for Sinoocean Capital Co. Ltd. Mr. Li is also on the board of Delos Living LLC and Member of The Chartered Institute of Building (HK)."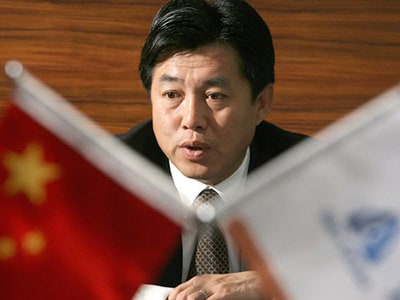 The IWBI claims to be "the global authority on healthy buildings," according to Dr. Richard H. Carmona, the 17th Surgeon General of the United States.
However, it appears that some Americans are are unconvinced by the assurances of former Wall Street power players and famous celebrities like Lady Gaga, questioning the validity of the WELL Health Safety Seal online.
To all the celebs who want to tell us what to do… pic.twitter.com/nPcQxBpl7Y

— Michael Beacon, President Elect of 7Legions (@7LegionsBeacon) April 1, 2021
"WHERE THE FUCK IS THE WELL HEALTH SAFETY SEAL LYNDSEY?" pic.twitter.com/xVD6lohyhC

— Dr. Anime (@AnimeMemeCom) April 1, 2021