Last Updated on December 21, 2019
Instagram recently released a new fact-checker which corrects user's posts–and memes–to comedic effect.
Fact-checkers haven't enjoyed much positive publicity in recent months, with Snopes fact-checking outspokenly satirical site Babylon Bee and a blatantly doctored Greta Thurnberg meme also getting fact-checked, bringing disrepute onto fact-checkers.
Now, Instagram, a company that is owned by Facebook, fact-checked a Jeffrey Epstein meme which claimed that Hillary Clinton was responsible for cutting the high profile billionaire pedophile's life short.
The meme was created by popular street artist and meme-maker, Lushsux, who is widely known on social media for artworks humorously satirizing politics and current affairs.
In spite of the meme's clearly comical nature, the Instagram fact-checker still placed a warning on the post that read: "Independent Fact Checkers Say This Is False," carrying a subtitle stating that the "primary claims in this information are factually inaccurate."
According to Reclaim The Net, Instagram further doubled-down on the fact-check by displaying a message that read, "False: There's no evidence Hillary Clinton killed Jeffrey Epstein. It runs counter to medical examiner and federal prosecutor conclusions."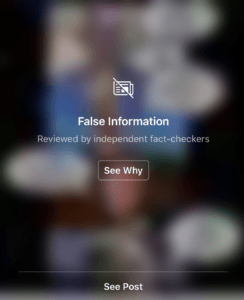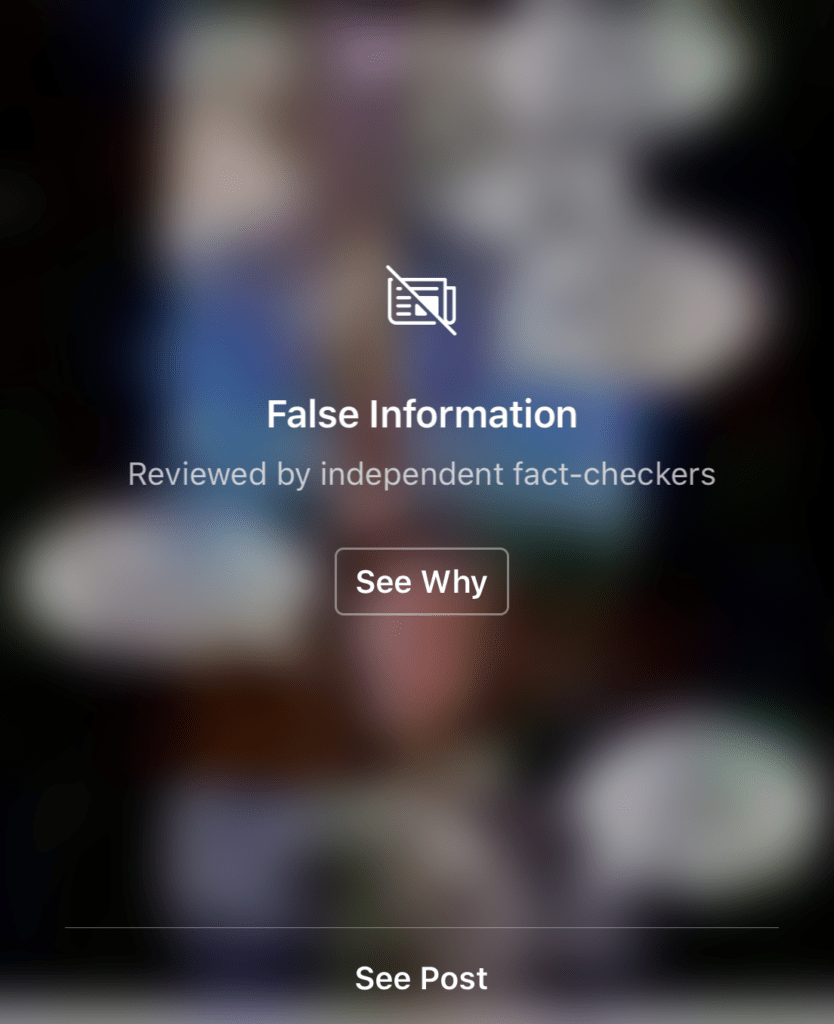 The meme in question said the following:
"I killed Saddam Hussein!" says Bush.

"I killed Osama Bin Laden!" Says Obama.

"I killed Abu Bakr al-Baghdadi!" says Trump.

"I killed Jeffrey Epstein!" says Clinton.
Many memes have emerged after the mass-denial of Jeffrey Epstein's highly suspicious suicide.
Most famously has been the oft-repeated mantra wedged into various social media posts of "Epstein didn't kill himself."
Although the frequency with which Epstein-related memes are posted, a high-profile duct-taped banana artwork sold for $120,000 was replaced by a crude scrawling of "Epstein didn't kill himself" in its place.
The little stunt led to the arrest of the makeshift artist–National File reports:
A Boston artist has been arrested after scrawling "Epstein didn't kill himself" where a banana that sold for $120,000 was previously duct-taped.

Rod Webber, 46, of Boston, Massachussets, painted the phrase "Epstein didn't kill himself" on the wall where a banana was previously duct-taped as a work of art.

The banana was hung up at the Art Basel gallery in Miami, an "art piece" created by Italian-born artist, Maurizio Cattelan, called "Comedian." It was sold for $120,000, and then subsequently eaten in a "piece of performance art" by George Datuna.