Last Updated on October 11, 2022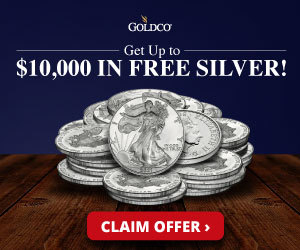 The governments of Hungary and Serbia have agreed to construct a pipeline that will carry oil from the Russian Urals to Belgrade. Flows will pass through the extensive Druzhba pipeline, the world's longest oil pipeline that transports oil from Russia to a number of Eastern European nations, including Belarus, Poland, Austria, Germany, the Czech Republic and Hungary.
Oil shipments from Croatia were hit under a fresh round of Russian energy sanctions recently enacted by the European Union, according to a statement from the Hungarian government on October 10. The new sanctions, which were enacted as a result of the ongoing conflict in Ukraine, includes an oil price cap for crude oil deliveries via sea pipelines from Russia to third countries.

Serbia currently receives the bulk of its oil imports through the JANAF oil pipeline, which passes through Croatia.
In order to address the issue, Serbian President Aleksandar Vučić and Hungarian Prime Minister Viktor Orbán "have agreed to build an oil pipeline to Hungary," said Hungarian Secretary of State for International Communication and Relations spokesman Zoltan Kovacs in a statement.
"The new oil pipeline would enable Serbia to be supplied with cheaper Urals crude oil, connecting to the Friendship oil pipeline," Kovacs said.
He added that Serbia's oil supply at the present "is largely via a pipeline through Croatia, but this is unlikely to be possible in the future because of the sanctions that have been adopted."
Hungary is also receiving oil from the southern branch of the Druzhba oil pipeline, which is delivered to the Czech Republic and Slovakia through Ukraine as well, the Epoch Times reported.
Hungary, which is heavily reliant on Russian oil exports, has been highly critical of aggressive E.U. sanctions on Russian energy. Orban has complained that the sanctions would drive up energy prices, though his government did opt to vote in favor of last week's sanctions package.

Orban recently announced that Hungary would hold a national referendum on the sanctions.
The Hungarian Prime Minister went on to say that his nation is currently holding gas reserves that can meet about five to six months of consumption. He has previously stated that Hungary is willing to assist Serbia with its energy woes if needed.
NIS, Serbia's state oil company, has Russia's state-owned energy company Gazprom Neft and Gazprom as majority stake holders.
Both the European Union and the United States have taken issue with the Serbian government after it signed an agreement with Russia that it would hold long-term "consultations" on foreign policy matters. This has caused friction, as Serbia has long been trying to join the European Union.
German Chancellor Olaf Scholz met with Orbán in Berlin on Monday in order to discuss the Ukraine crisis. Orbán later spoke at an economic forum held by the Eastern Committee of German business, an organization that focuses on boosting Germany's economic links with Eastern and Central Europe.