Last Updated on November 23, 2021
Former Trump Campaign advisor and veteran political operative Roger Stone issued a statement after he was subpoenaed by the Democrat-controlled January 6 select committee.
Roger Stone has issued a statement in response to him being subpoenaed by the politically motivated January 6 Commission, emphasizing that he "was not at the Ellipse or the Capitol on January 6th and know nothing about any illegal activity on that day."
"Yesterday the bogus, Trump-hating House Democrat committee investigating the events of January 6 sent me a subpoena for testimony and records regarding their latest politically motivated witch hunt. Here we go again!" Stone said. "Needless to say, the subpoena above was released to the media to create a fake news media feeding frenzy long before it was received or even seen by my lawyer!"
Stone, whose wife is currently battling cancer, said "haven't my wife and I suffered enough at the hands of liars and con-men like Adam Schiff, Jerry Nadler and Chinese spy-compromised Eric Swalwell?"
Swalwell is infamously alleged to have had a romantic relationship with Christine Fang, a woman reported to be a Chinese spy who has been part of the powerful Democrat's orbit since 2014.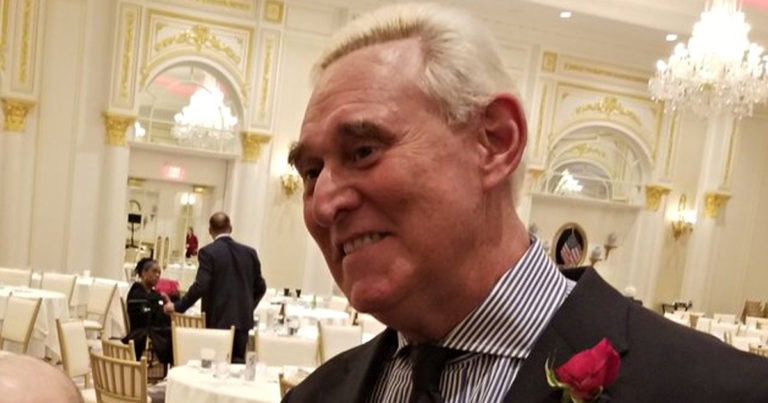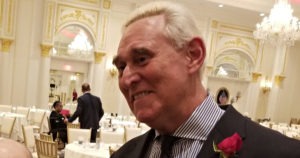 Stone vehemently denies being present at the Capitol or the Ellipse on January 6, and stressed that any "political activity I engaged in was legal and Constitutionally protected by free speech rights and right to free assembly."
"It's bad enough that my wife, who is battling stage 4 cancer, and I are already being harassed in six remaining groundless harassment politically motivated civil suits filed by crack-pots, hysterical Trump haters, George Soros funded front groups and the corrupt Biden Justice Department," Stone continued.
The longtime conservative ally noted his struggle dealing with the corrupt Mueller Investigation, ultimately confirmed that no Russian collusion had taken place leading up to the Presidency of Donald Trump.
"Between the two years of hell we were put through, being framed and extorted to bear false witness against President Trump in the Mueller witch hunt – and being censored, deplatformed and canceled on the internet, we are battered, exhausted and essentially bankrupted. Only by the grace of God and the intercession of Jesus Christ was I pardoned and delivered from my persecutors when pardoned by President Trump," said Stone.
"Now I have to go out and retain lawyers to fight this latest vile attack on me and my family. I just can't do it alone. I will never stop fighting but I need your immediate help once again. The coffers at the Stone Defense Fund are virtually empty, having been through a two year ordeal and more recently won dismissal of 11 harassment civil lawsuits against us!" he said.
Supporters of Roger Stone can donate to his emergency legal defense fund here.