Last Updated on October 20, 2019
National File received a photo of a worksheet from a concerned community member about a Gender Identity Lesson given to 7th grade students at Apex  Middle School, in Apex, North Carolina.
"It was very confusing what a Gingerbread Man has to do with domestic violence, which is what the lesson was supposed to be about," the source told National File.
The source of the worksheet is InterAct of Wake County.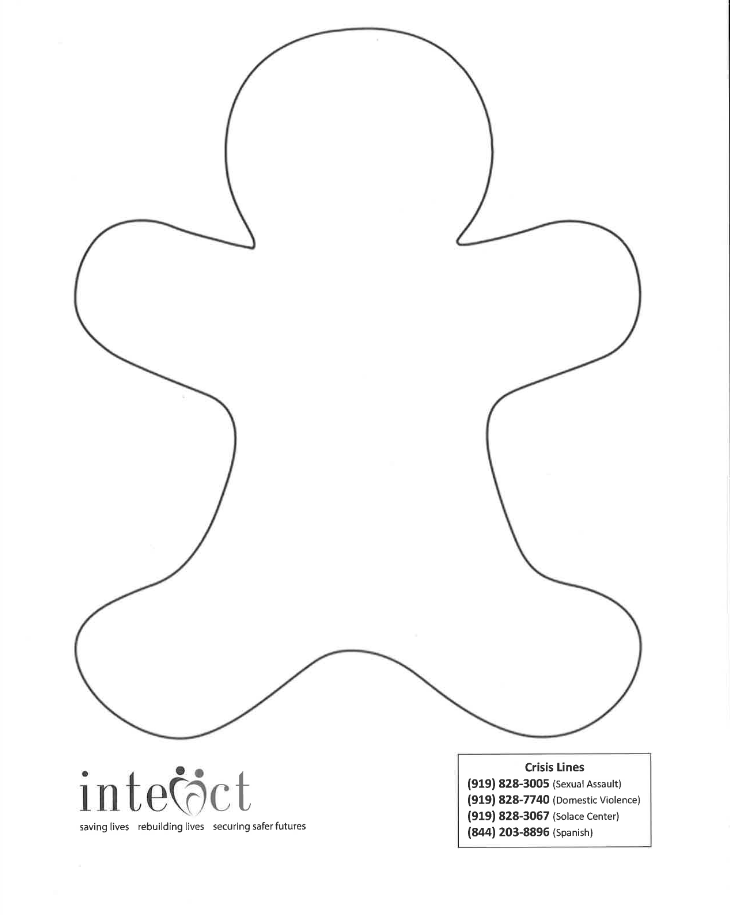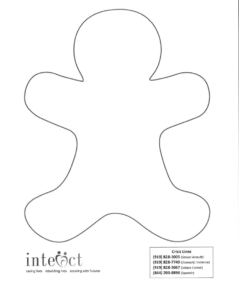 National File discovered that the Gingerbread Man was being used as lesson called "Genderbread," part of a wider lesson plan that is available as a resource to educators.
A website called thesafezoneproject.com has provided a free lesson plan to go with the free "Genderbread" activity sheet.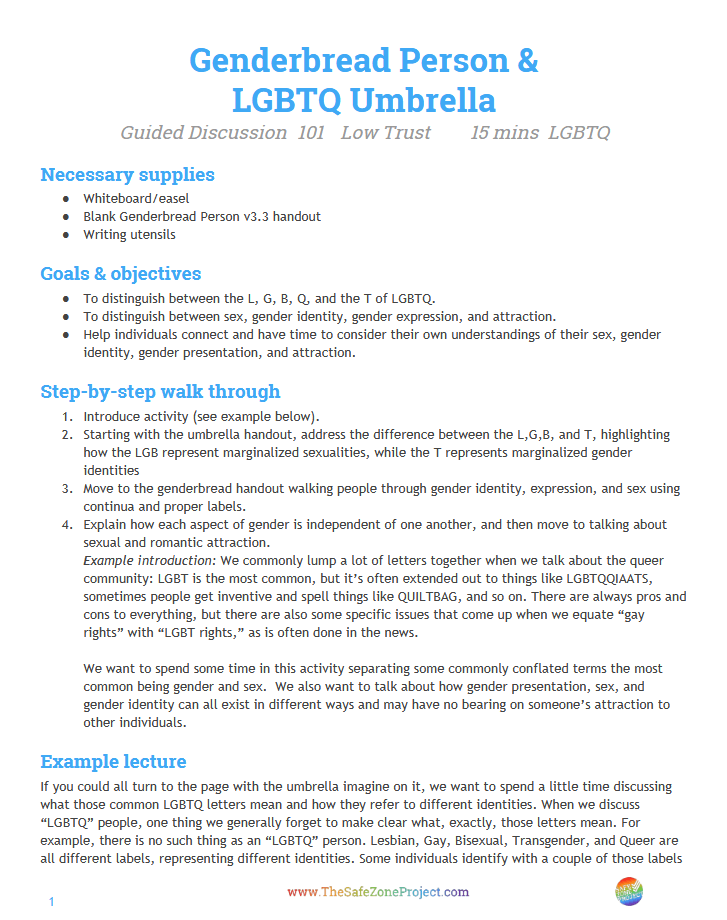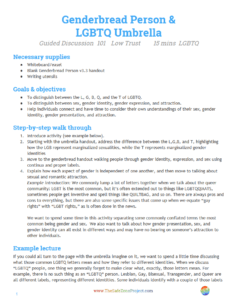 According to the safe zone project, educators are to understand and communicate to children the following:
When we say "sexual identities or sexual orientations" what we are talking about are the ways we categorize and define who we are attracted to, romantically, sexually, or otherwise. When we "gender identities" we are talking about the ways we categorize and define our genders.

It is important to note that while we may hear mention of the LGBTQ community often, there are many times that we are not referring to gender identity or trans* issues, but referring to sexuality, and it is important to note the difference there.
The lesson continues on how to use the "Genderbread" activity sheet with children:
"A simple way to think about non-binary gender is with a scale that goes from man-to-woman, where folks
could plot how they identify somewhere along the line. Perhaps close to the 'man' end if they strongly
identify as 'man,' close to the 'woman' end if they strongly identify as 'woman,' or somewhere
in-between if they identify as genderqueer, bigender, or another one of the non-binary gender identity
labels we have," the lesson plan states.
"'The Genderbread Person v4′ is reader & patron funded, 100% free and uncopyrighted. Join or donate to help support social justice media." according to the website ItsPronouncedMetrosexual.com, the source of the "Genderbread" lesson activity sheet.
The Genderbread Person v4 – It's Pronounced Metrosexual https://t.co/NSvuqnEpVt

— Lucy (@hereswhatsucks) October 18, 2019
The Genderbread Lesson has it's roots from the Gender Unicorn lesson for 5-year-olds.
From the Genderbread free activity sheet lesson, written by "social justice comedian" Sam Killermann:
Gender is a tough subject to tackle. There are many facets to consider and many pressures at play, and we
have all been conditioned in such a way that our first instinct is almost unanimously wrong. But we're going to tackle it. No. We're going to tackle the snot out of it. Coming to our aid, I would like to present to you: The
Genderbread Person!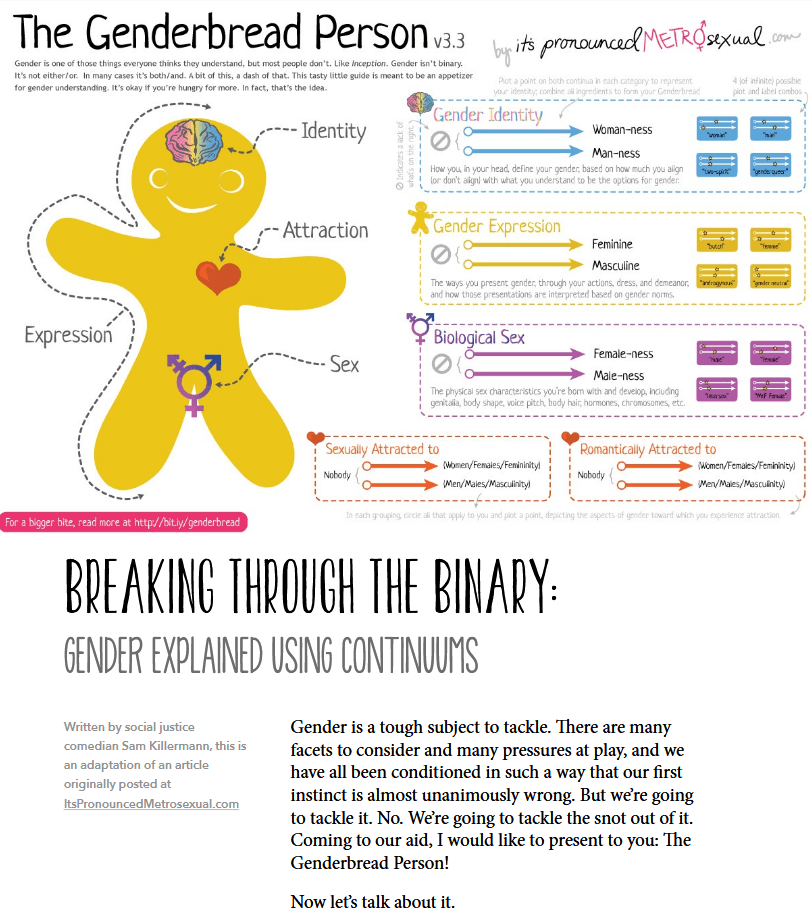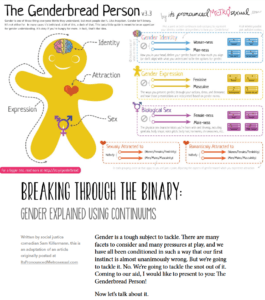 One possible ramification for this type of lesson occurred earlier this week when, according to court witnesses, Dr. Daniel Schumer, a pediatric endocrinologist from the University of Michigan testified in a Texas family court case of James Younger, a 7-year-old, whose divorced parents are at odds over the gender assignment of their child.
The father is being evaluated by a court for the mother's claims that the biological father is abusive because the father struggles with calling his child "James", and not "Luna" as the Mother insists the child be called.
The mother claims the child is transitioning gender identity. The mother has medical experts on her side.
"Gender is an internal sense of oneself as a boy or girl, man or woman, or any gender in between … it's a social construct," Schumer said in court. "Everyone is born without a gender identity."