Last Updated on November 15, 2023
The Justice Department decided the death penalty is not warranted for two brothers, allegedly MS-13 gang members, both facing charges linked to the murders of seven Long Islanders, including three teens.
Newsday reported Jairo Saenz, 27, and Alexi Saenz, 28, would not face the death penalty after the government sought the penalty in 2020 for their roles in the murders of 15-year-old Nisa Mickens, 16-year-old Kayla Cuevas and 18-year-old Jose Pena.  
The brothers were also charged in the deaths of 29-year-old Michael Johnson, 34-year-old Dewann Stacks, Javier Castillo and Esten Alvardo-Bonilla in 2017.
The U.S. Attorney for the Eastern District of New York, Breon Peace, wrote the decision on Friday to U.S. District Judge Gary R. Brown, believed to oversee the March 4 trial. 
In the letter, Peace said the directive was issued under the guidance of U.S. Attorney General Merrick Garland, who has been criticized for his use of power. It stated:
We write on behalf of the Government in the above-captioned matter, to provide an update to the Court with respect to the status of the death penalty deauthorization requests of defendants Alexi Saenz and Jairo Saenz, and the Department of Justice's decision whether to seek the death penalty against Alexi Saenz for an eighth murder.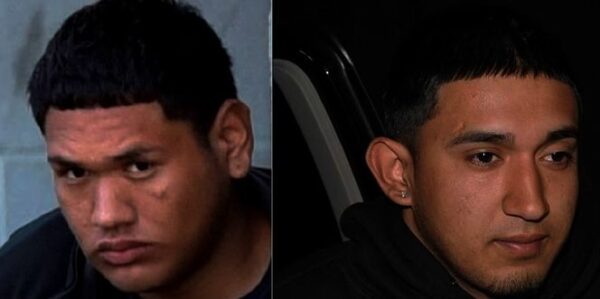 The string of murders by the brothers sparked national talk about Long Island's MS-13 gang problem. But, the efforts of former Attorney General Bill Barr have been overturned by the new administration. The Daily Mail reported Barr originally authorized the death penalty.
Alexi Saenz, known as "Blasty" or "Big Homie," was noted in federal court documents as the "brutal leader" of the Brentwood and Central Islip-based "Sailors" Locos Salvatruchas Westside clique. Alexi Saenz tallied his eighth victim, 27-year-old and suspected rival Bloods gang member Marcus Bohannon.
Alexi Saenz maintained his position in the MS-13 clique while in prison as he frequently contacted leaders in El Salvador via contraband cellphones, read the report from Eastern District of New York's Acting U.S. Attorney Seth D. DuCharme, obtained by Newsday. 
During his time in prison, he would provoke "violent attacks against other inmates," prosecutors said in the report. He was "actively attempting to identify cooperators for retaliation, threatening other MS-13 members to induce them to not plead guilty and hiding sharpened pieces of metal, known as 'shanks' inside his cell." 
Alexi Saenz was indicted in March 2017 along with other gang members and his brother, Jairo Saenz, who was second-in-command of the clique. The indictment was for the several killings between 2016 and 2017, reported Newsday.
The DOJ looks poised to do the same with the Marcus Bohannon murder case, as Peace requested a Nov. 29 deadline on the decision of the death penalty.