News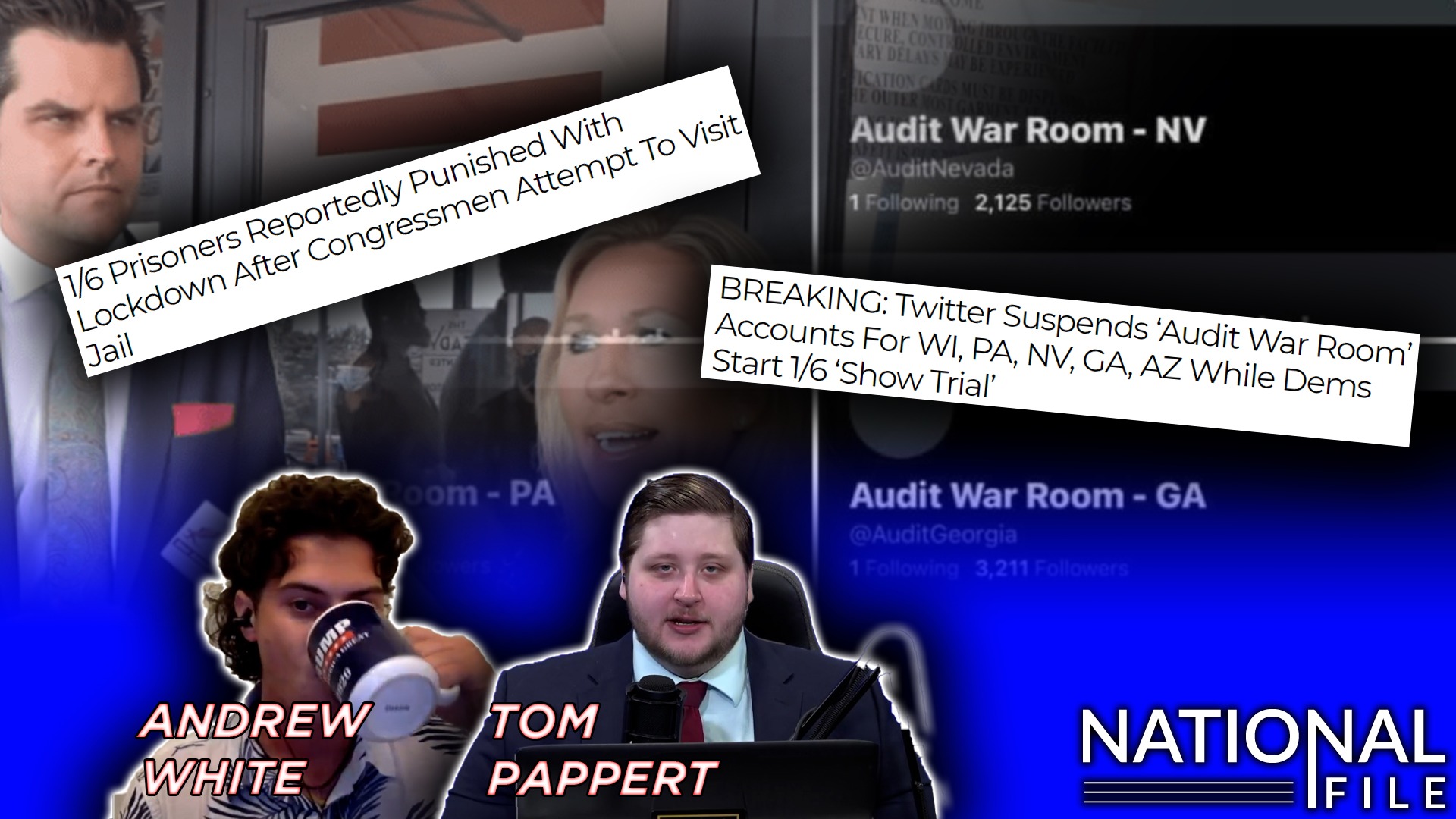 FULL SHOW: January 6 Prisoners Punished With Lockdown After Congressmen Visit
Andrew White joins the show to discuss everything we know so far about what really happened on January 6, and to discuss what the regime is doing to shut down audits at the last possible moments. Plus, more reflections about Biden's blood sucking protests.
Advertisement - story continues below
Watch today's episode on Rumble

Not a lot of time? Checkout each segment separately!
Biden Regime Clamps Down On 1/6 Prisoners After Congressmen Dare Visit

Watch on Gab
Regime Is Desperate To Stop Audits, More Desperate To Suck Blood Of Children, Apparently

Watch on Gab
Advertisement - story continues below
Would you like to donate to National File? Help us continue spreading the truth.
Share this article! Spread the word! 
National File is committed to ensuring your voice can and will be heard. To keep your speech free, we are switching our commenting platform to Insticator. Don't worry! All you have to do is create a commenting account with Insticator. We will be transferring previous comments to our new site, and then you will be able to link your past comments to your new Insticator account. If you have any feedback or questions about your Insticator commenting account, please email them at: [email protected]
Conversation