Last Updated on August 14, 2021
American freedom lovers are protesting inside and outside the Oklahoma state capitol on Lincoln Boulevard in Oklahoma City Saturday against vaccine mandates. The patriots are pressuring Governor Kevin Stitt and Lieutenant Governor Matt Pinnell and the state legislature to ban employee vaccine mandates in the state. Thousands of American patriots showed up to support the cause of freedom in Oklahoma. We will be providing live updates here at NATIONAL FILE on all of the day's festivities. Please follow NATIONAL FILE at Gab.com/NationalFile and Twitter.com/NationalFile for our live updates from the protesters themselves!
"Talking to Oklahoma Capitol Patrol, they were able to identify 3,000 people inside and 2,500 outside. I think that it was an incredible opportunity for the Oklahoma patriots to come out and make their voices heard," protest organizer Daniel Navejas tells NATIONAL FILE in an exclusive interview.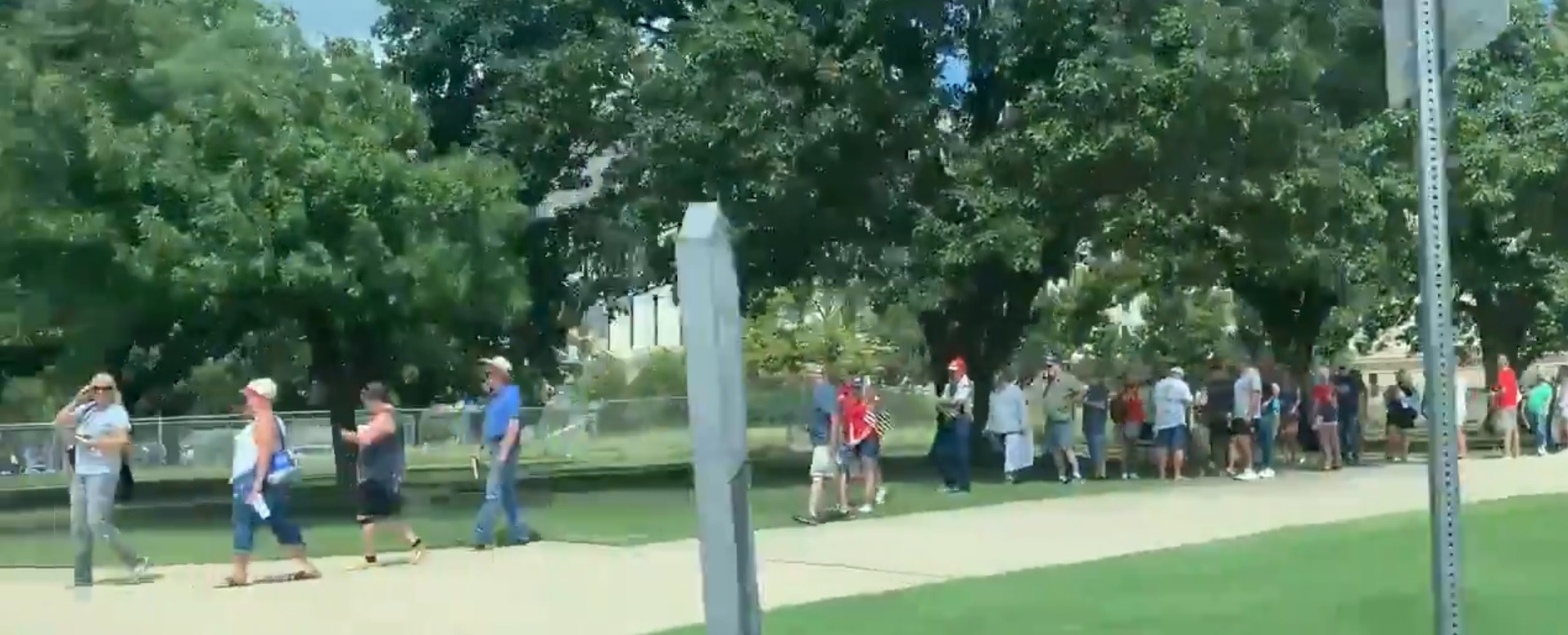 The Freedom Protesters Sang The National Anthem. WATCH VIDEO OF THE INSPIRING RENDITION.
Anti-vaccine mandate protest at the Oklahoma state Capitol. Let's goooo pic.twitter.com/fzbiRNVsUN

— Patrick Howley (@HowleyReporter) August 14, 2021
WATCH: A big crowd protesting Covid mandates chants 'U-S-A' inside the Oklahoma State Capitol.

— Election Wizard (@ElectionWiz) August 15, 2021