Last Updated on July 18, 2022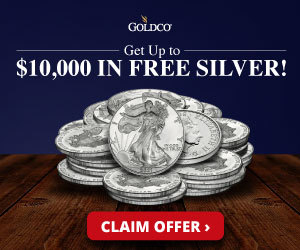 Anthony Fauci, the White House's chief medical advisor, admitted COVID-19 vaccinations do not protect "overly well" against COVID infection.
Speaking on Fox News last week, Neil Cavuto asked Fauci to offer his comments on why Americans may be skeptical about receiving another booster vaccination.

"And they're beginning to wonder about the regimen for treating it, whether you get two vaccination shots, whether you get a booster, another booster. They just don't know. What do you tell them?" Cavuto asked.
Fauci's response was that the vaccine simply eases the effects of coronavirus infection.
"One of the things that's clear from the data is that, even though vaccines, because of the high degree of transmissibility of this virus, don't protect overly well, as it were, against infection, they protect quite well against severe disease leading to hospitalization and death," the 81-year-old explained.
Despite testing positive for COVID-19 last month, Fauci said he still feels "confident that it [the vaccine] made a major role in protecting me from progressing to severe disease."
"And that's very likely why I had a relatively mild course. So my message to people who seem confused because people who are vaccinated get infected – the answer is if you weren't vaccinated, the likelihood [is] you would have had [a] more severe course than you did have when you were vaccinated," he added.

A study on Pfizer and Moderna COVID vaccines recorded last month contrasted Fauci's talking points. Dr. Peter Doshi, the British Medical Journal Editor, and other medical scientists studied the amount of serious adverse health repercussions that occurred after receiving COVID vaccinations.
The study concluded Moderna vaccinations are more likely to lead its recipients to the hospital than provide protection from "severe adverse" events.
"Pfizer and Moderna mRNA COVID-19 vaccines were associated with an increased risk of serious adverse events of special interest, with an absolute risk increase of 10.1 and 15.1 per 10,000 vaccinated over placebo baselines of 17.6 and 42.2 (95% CI -0.4 to 20.6 and -3.6 to 33.8), respectively," the study found.
Even as real-world data continues to come out pushing back against vaccine efficacy, Fauci continues to push vaccines onto Americans.
Watch his interview below:
Stay tuned to National File for any updates.