Last Updated on December 27, 2020
Attorney Sidney Powell released a 270 page report detailing mass election fraud and foreign election interference in the 2020 US election to Zenger News this week.
The document contains affidavits, sources, testimony, witnesses, and other evidence of mass voter fraud and foreign interference in the 2020 election.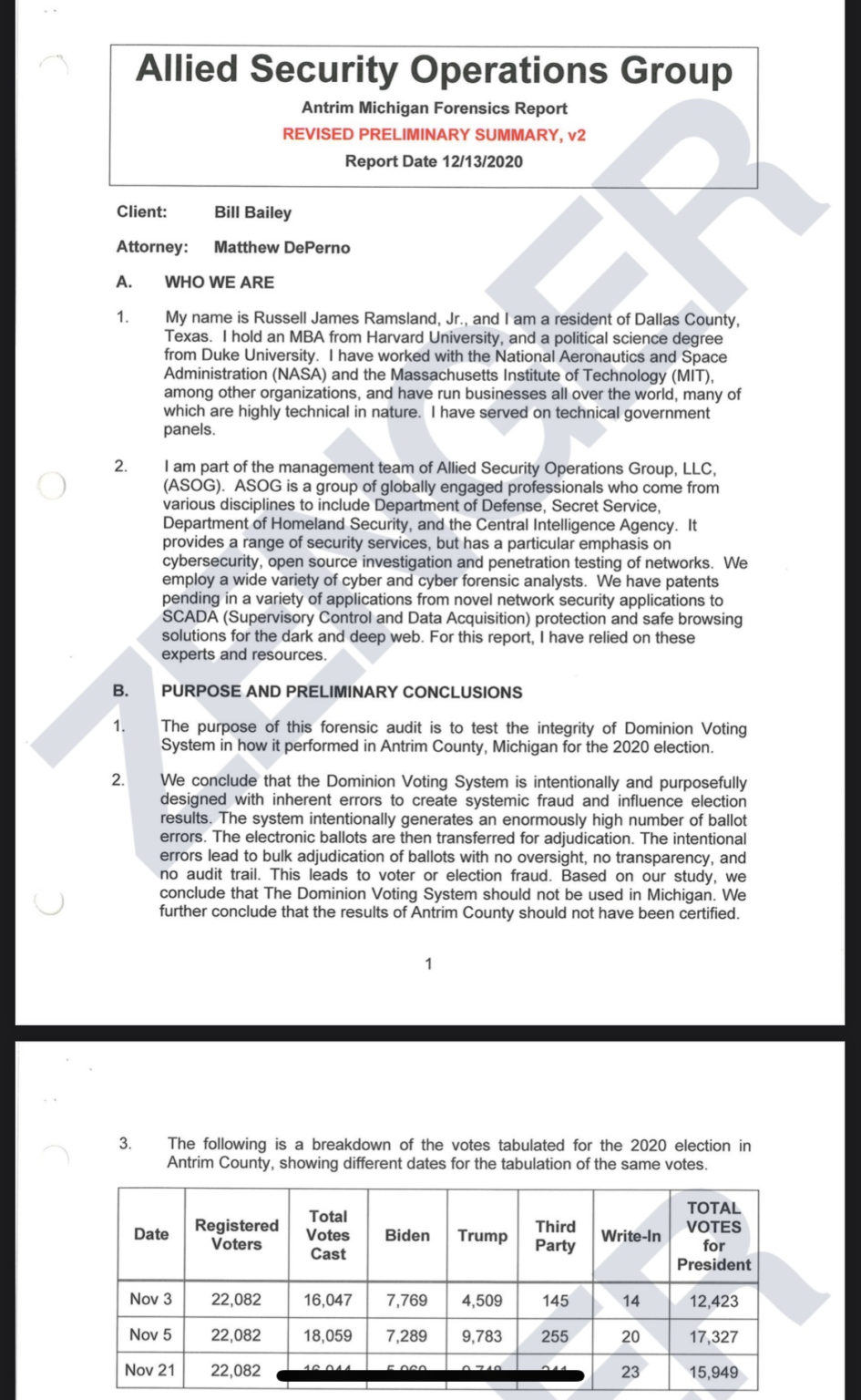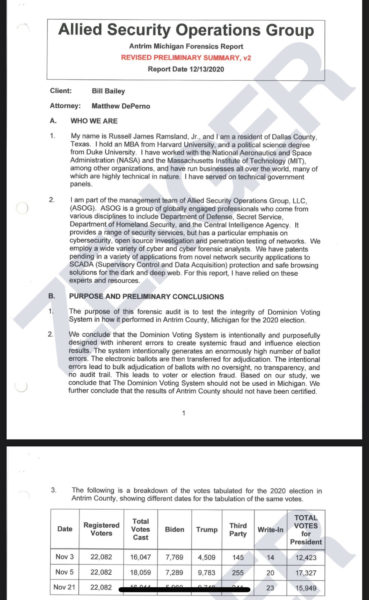 "We conclude that the Dominion Voting System is intentionally and purposefully designed with inherent errors to create systematic election fraud and influence election results."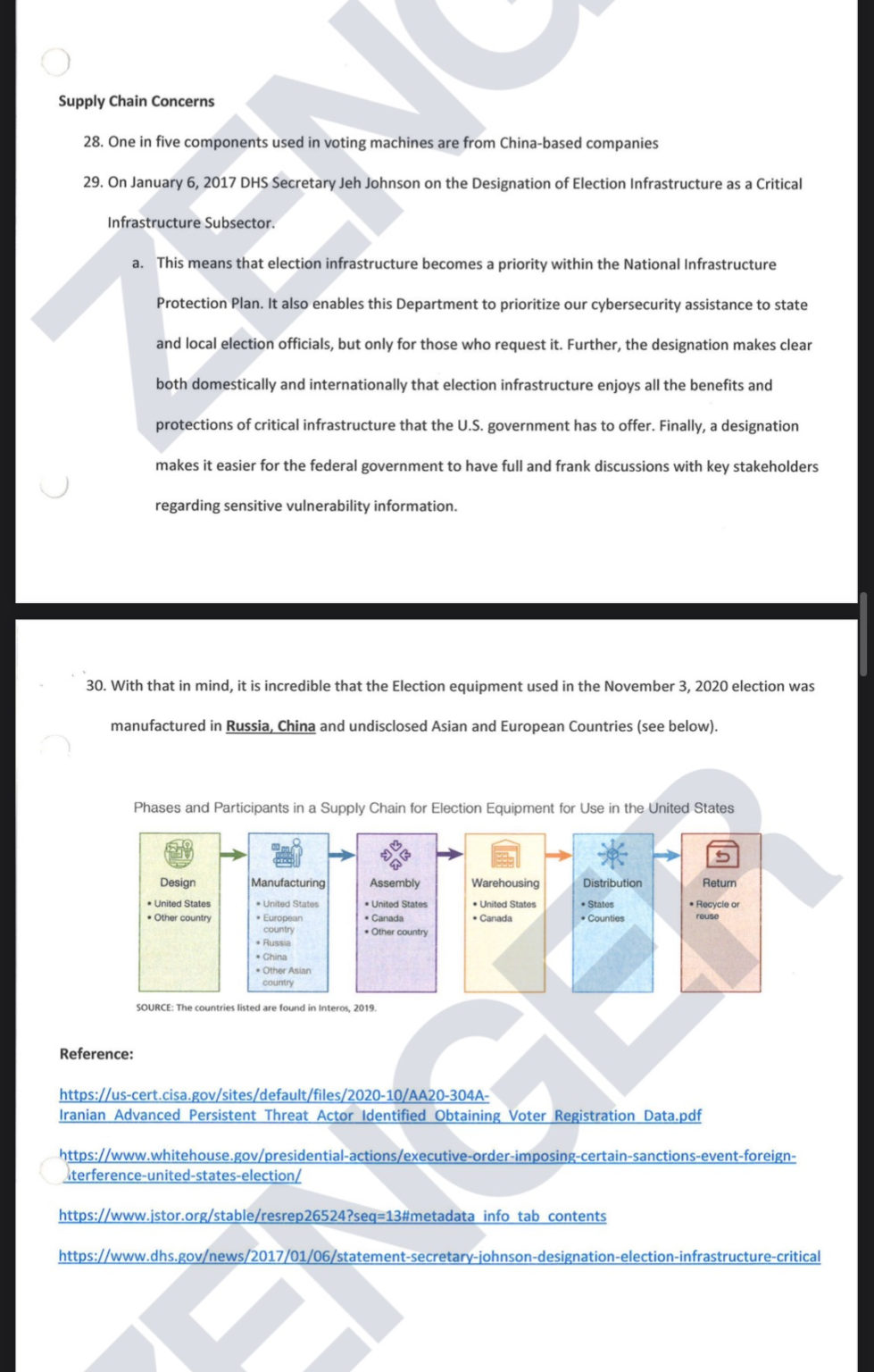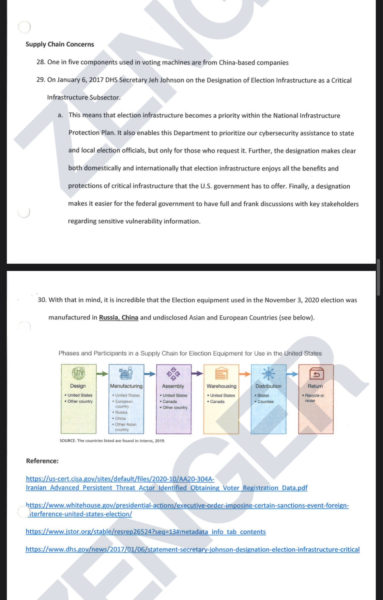 "One in five components used in voting machines are from China-based companies."
Along with Powell, DNI John Ratcliffe has also confirmed that foreign election interference occurred in the 2020 US election, as National File reported. 
#BREAKING
CBS News Senior Correspondent @CBS_Herridge reports that @DNI_Ratcliffe has "told CBS News that there was foreign election interference by China, #Iran, and Russia in November of this year [2020]."

More to come.https://t.co/bxoWeys5FZ

— Heshmat Alavi (@HeshmatAlavi) December 16, 2020
BREAKING: DNI announces report on foreign threats to 2020 election will be delayed due to new intelligence received since the election. Agencies are reportedly in dispute over China operations information.

— Neanderthal Thinking Poso (@JackPosobiec) December 17, 2020
The official government report on foreign election interference was delayed amid the announcement of the SolarWinds cyber attack, which President Donald Trump suggested "may be" China. SolarWinds' owners, Silver Lake and Thoma Bravo, who have questionable ties to China, reportedly sold hundreds of millions of dollars in shares just days before the announcement of the breach, as National File reported.
https://twitter.com/realDonaldTrump/status/1340333619299147781
While America waits for DNI Ratcliffe to release the official report on foreign election interference and the extent of its role in the 2020 US election, you can read related documents released by Sidney Powell for yourself here.