Last Updated on February 27, 2022
Tania Georgelas — an ISIS bride who was liberated from Syria in 2013 — has accused U.S. Rep. Van Taylor of having an extramarital affair with her. Georgelas claims that Taylor abused his position in order to gain consent and continued the affair even after learning that the former ISIS bride was dealing with crippling depression and suicidal thoughts. Check out the new bombshell testimony in the video below.
Tania Georgelas was previously married to American-born ISIS member John Georgelas, who was killed in 2017. In 2013, John Georgelas forced Tania and their children to relocate to Syria. After two weeks in the war-torn country where the Georgelas children were subjected to gunfire and lack of running water, John agreed to let them leave.
You can listen to Tania's entire interview below.
Upon returning from Syria, Tania Georgelas dedicated her time to counter extremism projects. According to Georgelas, it was through these initiatives that she first became acquainted with Congressman Taylor. The two allegedly met during a meeting while Georgelas was working with a program called "Preventing Violent Extremism" (PVE). After seeming to take interest in Georgelas' story, Taylor reportedly extended the meeting from 15 minutes to 30 and the two exchanged cell phone numbers.
According to Georgelas, the affair ran from October 2020 and extended through June 2021. Georgelas admits that she initiated the affair when she told Taylor that she found him attractive. From there the two began to exchange messages, some of which were extremely graphic.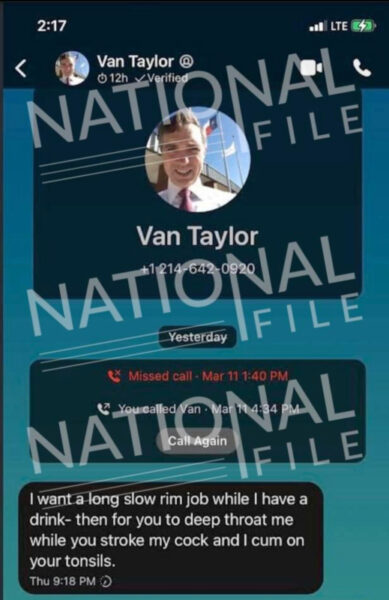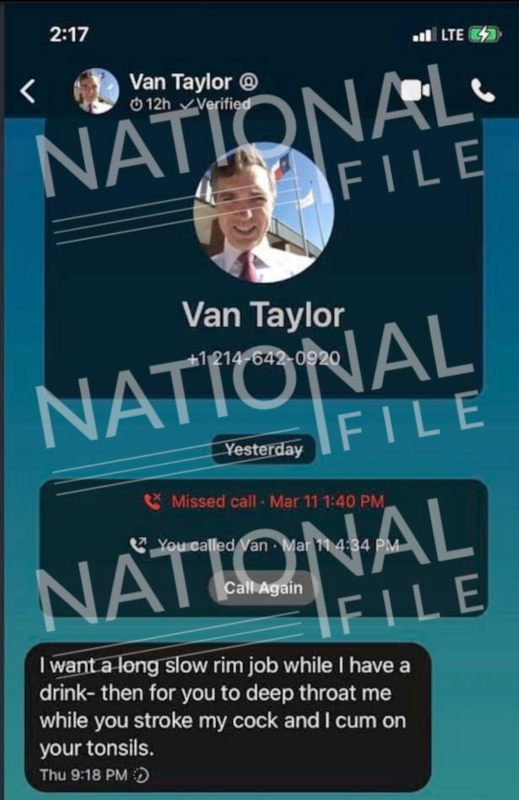 Georgelas alleges that the two became sexually intimate during this time. According to Georgalas, Taylor — who is married — began to incessantly message her in October after she admitted her marriage was buckling and needed help with her children. Taylor then invited Georgelas to his residence in Plano, which she explained was a house the congressman does not actually live in.
Georgelas explains that Taylor continued the affair even after she revealed that she was having suicidal thoughts. Police were forced to remove guns from Georgelas' home due to the suicide risk. "I came very close to killing myself, but I surrendered a gun to the police because I didn't want to have access to one when I was in that state," Georgelas said.  Despite being made aware of Georgelas' mental health struggles, Taylor allegedly continued the affair.
Tonia Georgelas also alleges that Taylor offered her money on multiple occasions. Georgelas alleges that Taylor agreed to buy her home for $600,000. The deal would give Georgelas $150,000 to use to pay for utilities and other expenses. Additionally, Georgelas claims that Taylor offered to help her launch a fitness studio while the two drew up a business plan.
Citing past abusive relationships — including the marriage that landed her in Syria — Georgelas explains that she feared backlash if she came forward with the allegations.
In 2021, Taylor was one of 35 Republicans who joined Democrats in voting for the establishment of a January 6 Commission. Taylor had previously gone against his GOP colleagues and constituents in voting to certify the 2020 election results despite widespread election integrity issues.
Van Taylor is running in the Republican primary to retain his incumbency against a field of four Republican challengers. The election is this Tuesday.
This is a developing story.
Patrick Howley contributed to this report.