Last Updated on August 25, 2021
National File received an email our source says came from a United States Air Force Master Sergeant that instructs an entire military base on the West Coast to receive the Pfizer vaccine by Friday, just two days from the date the email was sent, despite having zero Pfizer vaccine doses on hand at the base.
National File has obtained an email we were told came from a USAF Master Sergeant who has instructed an entire Air Force Base on the West Coast to be injected with the Pfizer COVID-19 vaccine by Friday, August 27, in order to to comply with the Biden regime's new mandate.
There's one problem: the military base does not have any Pfizer vaccine doses on hand, so enlisted men and women are instead told they may go off base to obtain the Pfizer vaccine or receive one of the other two options on base, the Moderna or Johnson & Johnson vaccines. The email was obtained from a source with direct knowledge of daily operations at the Air Force Base, and National File is attempting to verify the information.
The email appears to have been sent out by an Air Force Master Sergeant:
"Good morning all,

SECDEF has made the Pfizer vaccine mandatory for all active duty members. Wing requires every military member to get vaccinated by 1600 Friday, 27 Aug 2021. Our base does not have any Pfizer vaccine. Members have two options to get vaccinated.

1) They can go off-base to get the Pfizer vaccine, or

2) They can get Moderna or Johnson & Johnson at base clinic.

If members get vaccinated off-base, the need to take the vaccine card to base clinic to update their record.

Section Leads,

I need names from your section on who is vaccinated & who is not by COB today. Also, I need daily update on who got vaccinated. Please start sending your members to get vaccinated now."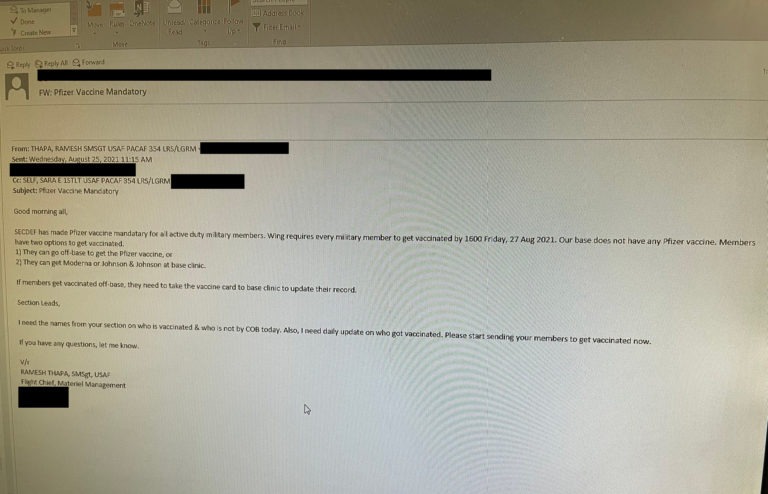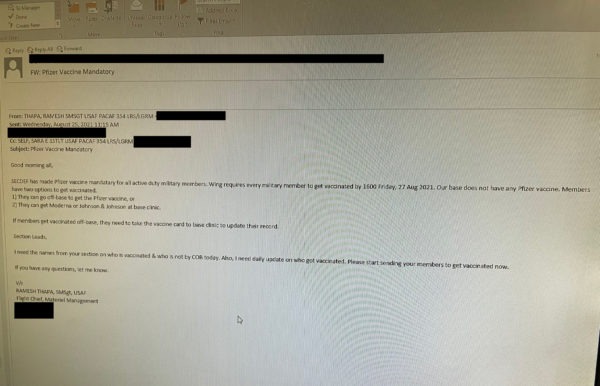 In 2017, Thapa was photographed at the Defense Supply Center Columbus on September 13, 2017 to commemorate the 70th birthday of the U.S. Air Force. National File understands that Thapa would not have had a role in making the decision to require vaccinations this week, and is instead following the orders of Biden regime Defense Secretary Lloyd Austin.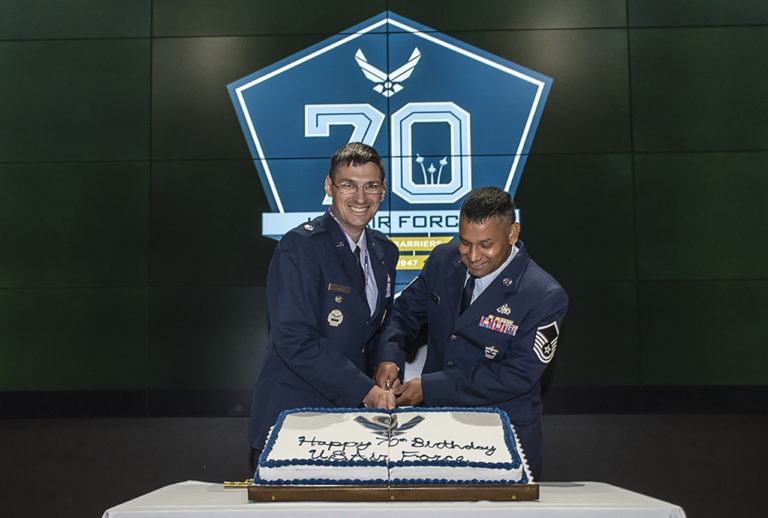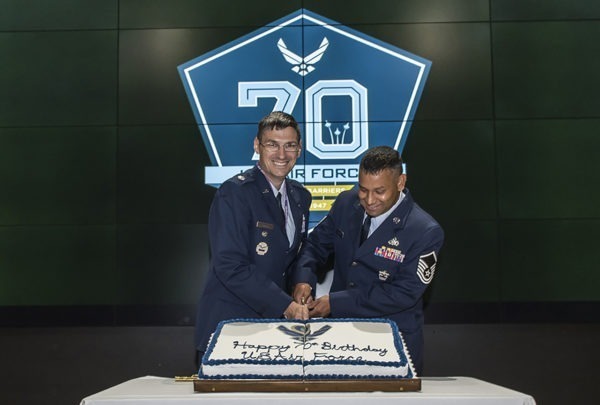 National File attempted to contact Thapa via email to ascertain the veracity of the email and the information he provided in it, but did not receive a response in time for publication.
This comes shortly after Biden Defense Secretary and former Raytheon Board member Lloyd Austin issued a memo instructing that all active duty military members get vaccinated. "I therefore direct the Secretaries of the Military Departments to immediately begin full vaccination of all members of the Armed Forces under DoD authority on active duty or in the Ready Reserve, including the National Guard, who are not fully vaccinated against COVJD-19," Austin declared.
"Service members are considered fully vaccinated two weeks after completing the second dose of a two-dose COVID-19 vaccine or two weeks after receiving a single dose of a one-dose vaccine. Those with previous COVID-19 infection are not considered fully vaccinated."