Last Updated on September 30, 2020
Advocacy groups are delivering voter registration forms and absentee ballot applications to inmates in Delaware prison, according to multiple corrections officers who have come forward with the information to NATIONAL FILE. 
All types of prisoners including felons are getting handed the paperwork even though felons in prison are not allowed to vote in the state of Delaware.
"A whole bunch of bags came in," said one corrections officer. "We got bags in prison of ballot requests that look like voter registration forms."
READ MORE: Biden's Texas Political Director Accused of Illegal Ballot Harvesting At Texas Supreme Court
The corrections officer provided copies of the forms that are being delivered to the prisoners. The forms are Absentee Ballot Requests & Registration Forms. The corrections officer said that "advocate groups" are delivering the forms to the prison. "We're supposed to give these out to the prisoners," said one corrections officer.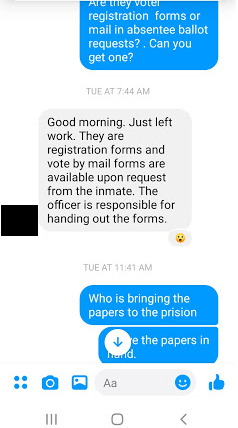 READ MORE: Democrat Vote By Mail Fraudsters Arrested In Texas On 134 Felony Charges
HERE ARE THE FORMS BEING HANDED OUT TO DELAWARE PRISON INMATES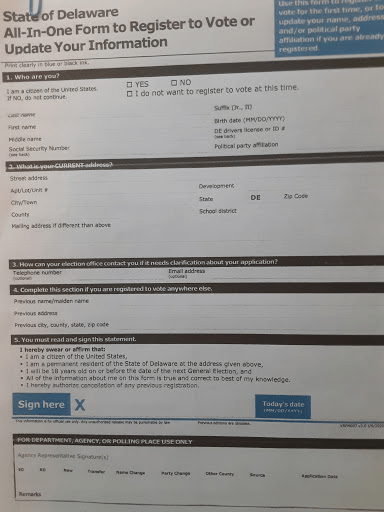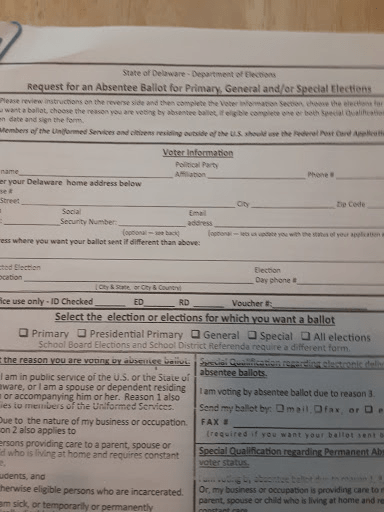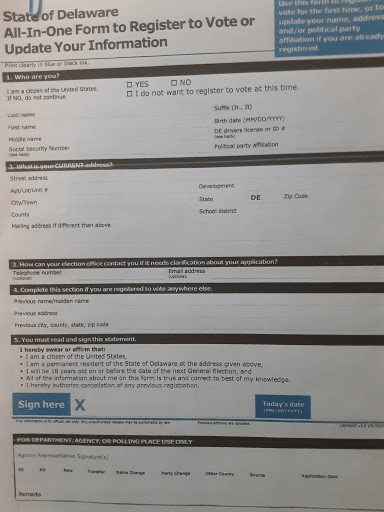 READ MORE: Tulsi Gabbard Slams Ballot Harvesting As 'Ripe For Fraud,' Introduces New Election Security Bill