Last Updated on November 16, 2021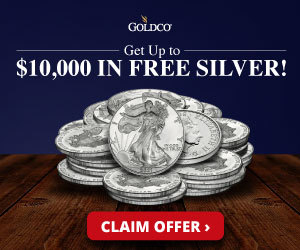 Establishment Republican Jen Kiggans recently took to social media to show off a mermaid sculpture meant to promote her 2022 run for Virginia's 2nd District seat in Congress. The sculpture, a red mermaid adorned with the phrase "Jen for Congress," came from a craft shop founded by Elaine Luria, the 2nd District's current Democrat incumbent and Pelosi ally who Kiggans has already been accused of plagiarizing in a separate incident.
Kiggans, a current State Senator, took to Facebook over the weekend to show off the "Jen for Congress" mermaid, telling viewers of her page that she "got a special gift from a constituent today," before thanking the Mermaid Factory for her new office decor.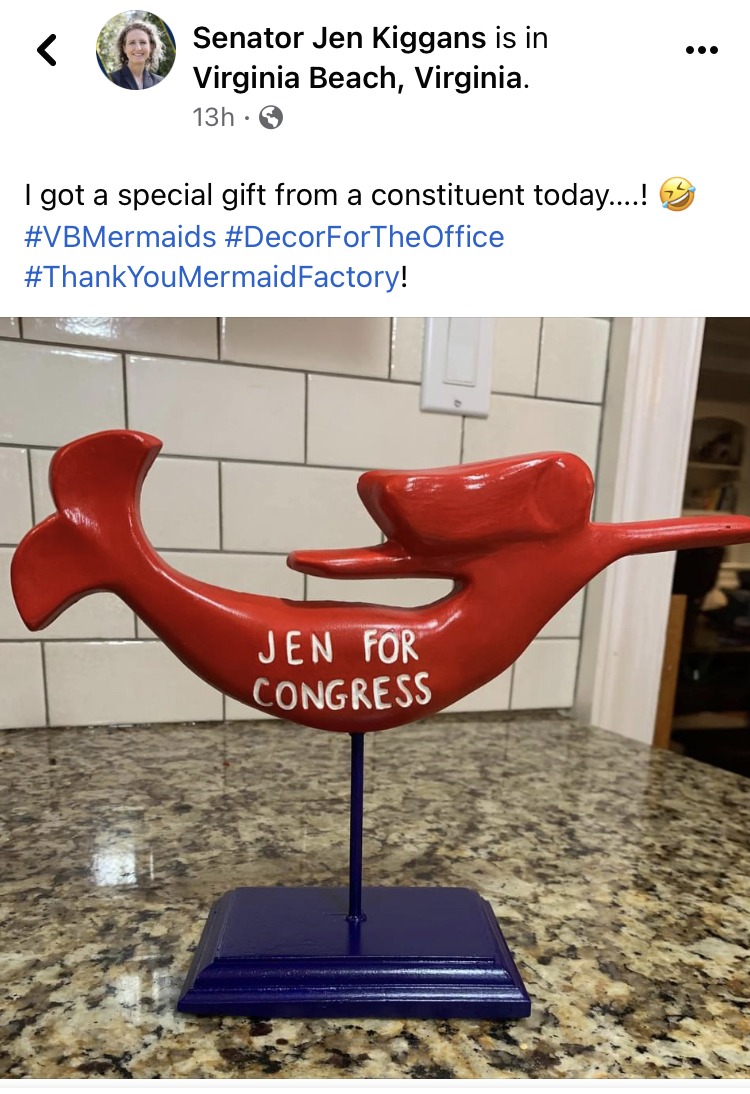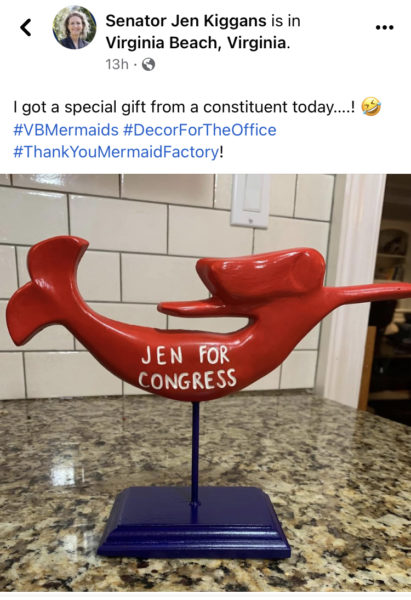 The Mermaid Factory, a craft shop based in Norfolk, Virginia, was founded by the 2nd District's current Democrat Representative Elaine Luria and her husband Robert Blondin several years ago. According to Luria's past statements and the webpage of the shop itself, Mermaid Factory customers can choose between a mermaid sculpture meant to represent the City of Norfolk, or a dolphin meant to represent nearby Virginia Beach and proceed to paint them, either in-store with wine or from their own homes.
In 2019, Luria showed off a mermaid sculpture of her own in her role as a Democrat Representative to Congress, Tweeting out a photo of a mermaid similar to that of Kiggans, but meant to honor far-left Supreme Court Justice Ruth Bader Ginsburg, who was still living and sitting on the court at that time.
Tomorrow I'm attending an event to honor Justice Ginsburg— think I should give her this mermaid we made? pic.twitter.com/UelvTmzonb

— Elaine Luria (@ElaineLuriaVA) September 25, 2019

Kiggan's reveal of her Mermaid Factory-produced campaign sculpture is far from the first time that the establishment-backed Republican has endeared herself to the left-wing, or played a game of copycat with Democrat Elaine Luria. As previously reported by National File, in addition to her left-wing voting record, Jen Kiggans was recently accused of plagiarizing Luria on the campaign trail, lifting phrases directly from an op-ed written by Luria and using them in her own fundraising literature. A researcher was even able to back up the plagiarism accusations against Kiggans, finding just a one in 10,000,000,000,000,000,000 chance that Kiggans hadn't lifted the language straight from her Democrat foe.
Further proving that her emulation of Luria and other uni-party establishment members is nothing new, Kiggans told The Washington Post at the beginning of her campaign for Congress that she would run using the twice-defeated strategy of ex-GOP establishment Rep. Scott Taylor, who was unseated by Luria in 2018 before being beaten by her again in 2020 when he sought to regain his old seat. The strategy employed by Taylor was similar to the one defeated by Democrats time and time again around the United States, as he tried to out-centrist his opponent and rejected the America First ideology embraced by grassroots conservatives and the Trump movement.
Jen Kiggans did not reply to a request for comment from National File on this story. Additionally, Kiggans has failed to reply on several occasions when asked by National File why she voted to open girls' restrooms up to men under the Virginia Values Act, leading to the Loudoun County schools bathroom rape of a female student by a skirt-wearing, "gender-fluid" male.