Last Updated on July 6, 2020
Dr. Susan Spell provided documents to NATIONAL FILE showing that Child Protective Services (CPS) defends physical punishment for black children specifically.
"I don't want my children to be hit," said Spell, whose black children are in the custody of an ex-husband. An evaluation by Dr. Albert Gibbs, a psychologist, found that Spell's ex, an expert witness in CPS child abuse burn cases for years, likely struck their children with a belt but did not find this conduct to be abusive.
Spell said that this evaluation has been used by the Department of Children and Family Services in Los Angeles County (DCFS, or CPS) and the family and dependency courts to justify the punishment. "My kids are being abused because they are black. This is systemic racial discrimination," Spell told NATIONAL FILE. 
Spell said that Gibbs' evaluation was used by DCFS as the basis to take her kids away and to keep them away from her.
The evaluation states that "on average black parents, even when SES is controlled for, endorse and employ spanking more than other ethnic or racial groups in the United States" and "It has also been asserted that non-abusive spanking is either unrelated to or associated with fewer behavior problems among African-American children."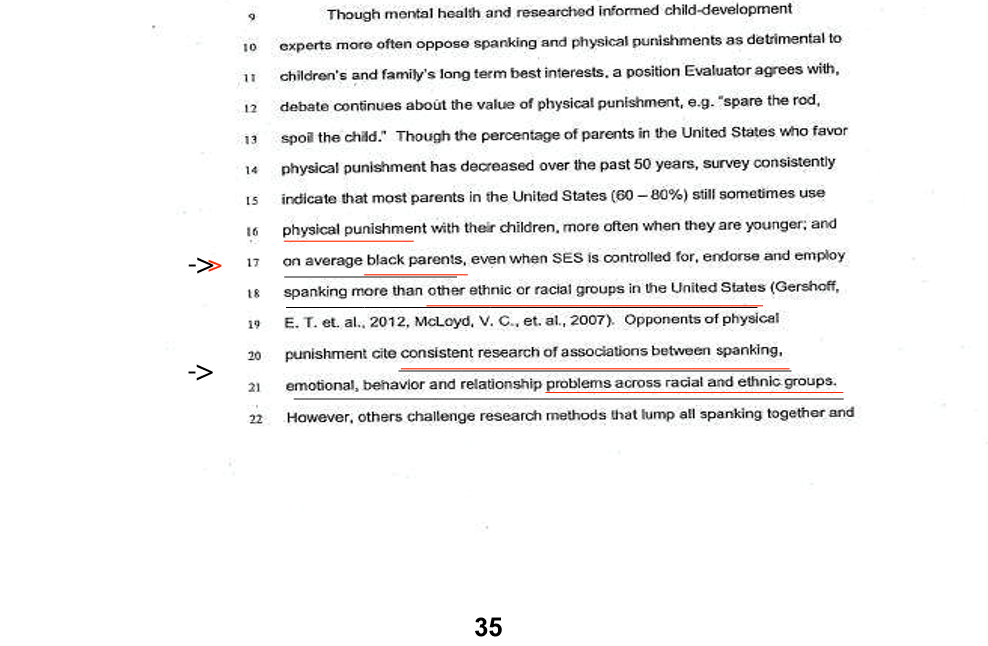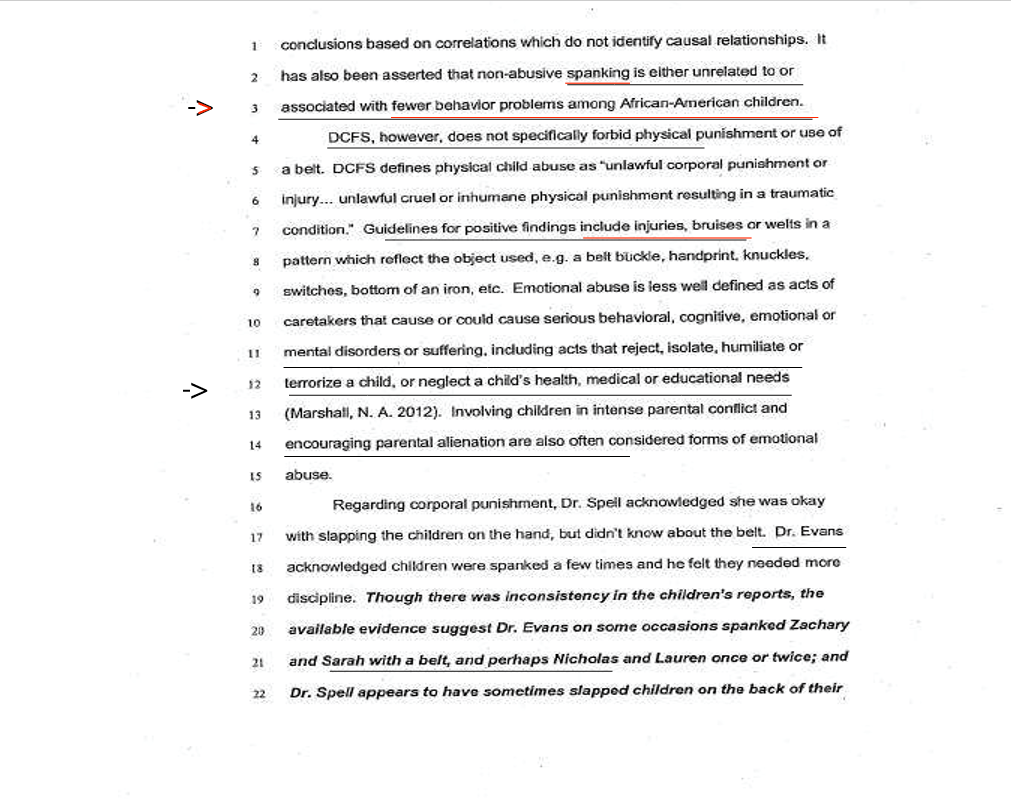 CPS routinely uses predictive analytics to determine whether or not to take children away from their parents based on possible future abuse. These predictive analytics disproportionately impact the black community.
According to Health Impact News: "In several cases reported to Health Impact News, we have already seen such allegations used against parents. Social workers have literally written in their reports to the courts that a parent has characteristics that might indicate that they may abuse or neglect their child in the future, even though there is no evidence that they have harmed their child in the past. This is reminiscent of George Orwell's "thought police" in the dystopian novel, Nineteen Eighty-Four. It is inconsistent with one of the foundational principles underlying the U.S. Constitution, that of the presumption of innocence. Some have equated the predictive analysis model with racial profiling, because the algorithms tend to disproportionately target people who are poor or part of a minority group."