Last Updated on February 17, 2022
The campaign of Arizona Democrat Mark Kelly, who is currently locked in a battle for one of the state's two US Senate seats with Sen. Martha McSally (R-AZ), is deafeningly silent on how it disciplined a staffer over an anti-law enforcement tweet that called the Chicago Police "worthless f—king pigs."
T.J. L'Heureux, a 2019 graduate of the University of Chicago who previously worked as an assistant press secretary for the 2020 presidential campaign of radical Democrat Pete Buttigieg, posted a tweet in response to a video that showed violent Antifa and militant Black Lives Matter protesters clashing with Chicago police officers.
"@Chicago_police you worthless fucking pigs," L'Heureux's tweet read over a picture of Chicago police bicycle officers holding a demonstrator's line near a bridge in downtown Chicago.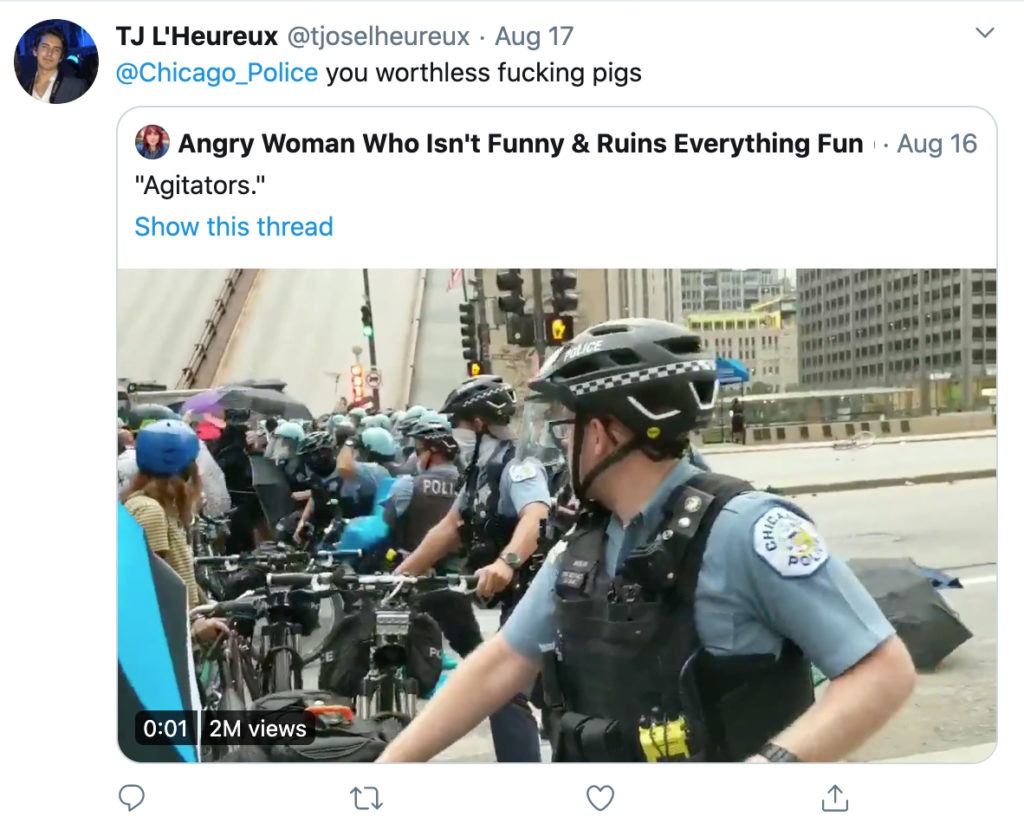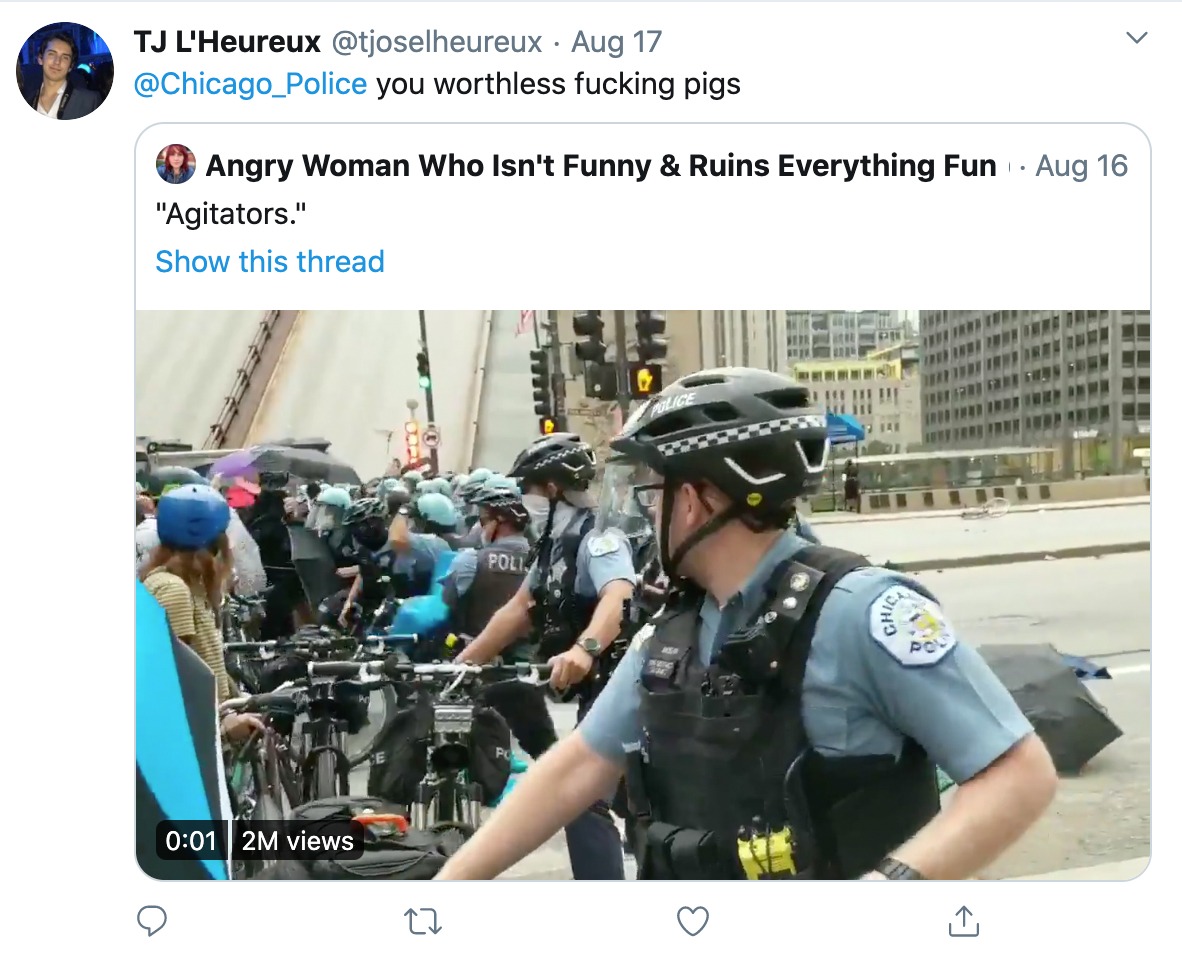 L'Heureux joined Mark Kelly's US Senate campaign in Arizona one week later, presumably after being vetted for the position.
"You're known by the company you keep," Sen. McSally said to Sean Hannity on his FOX News program. "This is no surprise coming from Mark Kelly. He refused to shake the hand of a border patrol agent. He's in Minneapolis supporting Ilhan Omar and helping her to get elected."
Watch out Arizona. If you surround yourself with these kind of people then don't fire them for saying this about cops you're not a moderate you're a radical!

Campaign Spokesman For Democrat Mark Kelly Called Cops 'Worthless F***ing Pigs' #AZ #Arizona https://t.co/Mg9sHX3AeP

— Donald Trump Jr. (@DonaldJTrumpJr) October 18, 2020
L'Heureux, since being exposed as anti-law enforcement, has deleted his tweet and locked down his Twitter account to avoid further examination of his prior statements. He now wants people to believe his blatant attack on law enforcement "does not reflect who I am or what I believe."
The National File has reached out to the Kelly campaign for an accounting of how L'Heureux was disciplined by the campaign and for a definitive statement from Kelly on his stance where supporting law enforcement is concerned. Kelly's campaign has refused to respond.